Hello to all the newscasters, pollsters, watchdogs of discourse, German rappers, DIY perverts, sages of economy, alternative separatists, talk show guests, management consultants, classy columnists, hip DJs, share holder agents, pop writers, advertising strategists, java-script coders and junior professors!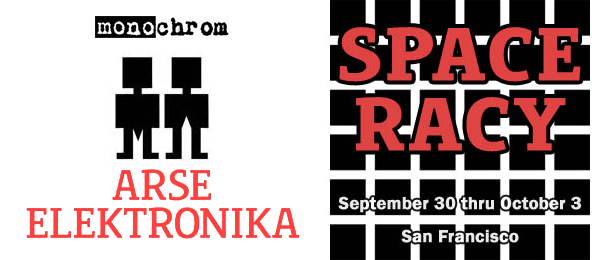 Arse Elektronika 2010
is on the way! Just three more weeks!
Schedule is online!
Passes will be available at the conference:
Single day pass: $20 (with a possibility of student discount)
Festival pass: $50
Workshops @ Noisebridge: free, but possible material costs