---
ANTIDEV - God Hates Game Designers

monochrom wanted to set things straight at GDC 2012.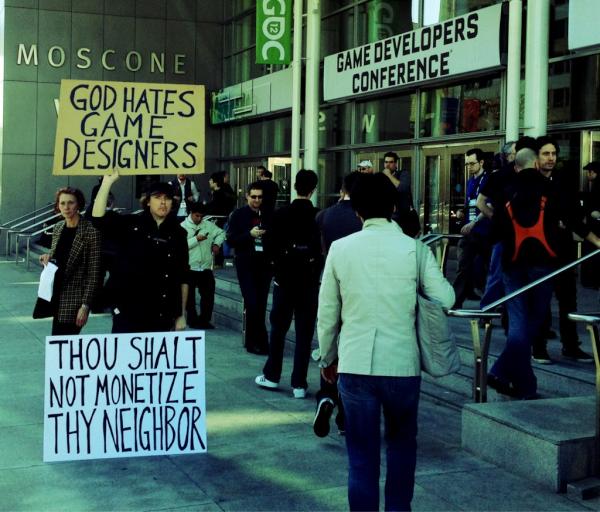 Pretzel84 asks innocently on Twitter: "In response to that hateful photo of a man holding a "God Hates Game Designers" sign: does He really hate those who work hard for a dream?"

Let us answer!

YOU DON'T WANT TO END UP LIKE JOHN ROMERO, PHIL FISH AND IAN BOGOST! GOD HATES THEM! GAME DESIGN LEADS SOULS ASTRAY!

Read more!



---
[Archive]
---
---
.
.
.
.
.