Sierra Zulu proudly presents a new member of the workforce: Ryan Finnigan!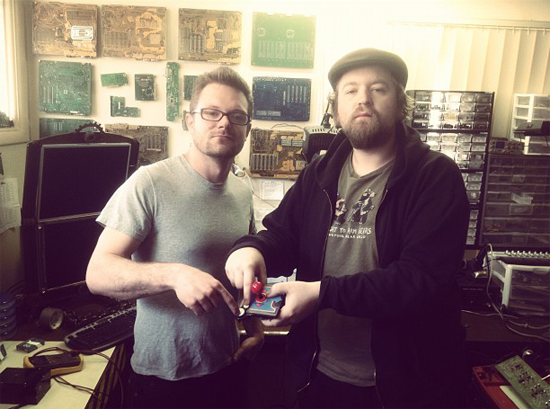 (Above: Ryan Finnigan and Roland Gratzer seal the deal by pressing a button; March 2012)
Ryan is a metal artist, roboticist, musician, inventor, and "hardware hacker" (someone who modifies there own existing electronics to make it do new things) based in Durango, Colorado. He is self-taught in do-it-yourself electronics and arduino development, and has been an active participant in the electronic arts. He is a DIY enthusiast to the fullest extent and is deeply passionate about sharing his knowledge with others.
There is no better bolshevik to help us with a special technical gadget that will be of importance in the plotline of Sierra Zulu! Nastrovje!