---
monochrom: Somewhere in the 1930s. Speechballoon on everybodyís poster (60x40 cm, 2002).
---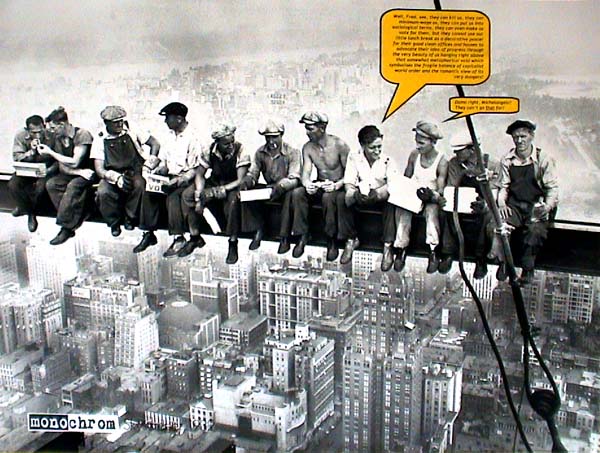 > Well, Fred, see, they can kill us, they can minimum-wage us, they can put us into sociological terms, they can even make us vote for them, but they cannot use our little lunch break as a decorative poster for their good clean offices and houses to advocate their idea of progress through the very beauty of us hanging right above that somewhat metaphorical void which symbolises the fragile balance of capitalist world order and the romantic view of its very dangers!

> Damn right, Michelangelo! They canít go that far!
---
---