Masking Threshold, the offical trailer!
by Johannes, 2021-07-09
---
Masking Threshold on "Rue Morgue"
Michael Gingold writes on Rue Morgue:
Award-winning filmmaker/artist Johannes Grenzfurthner got in touch with the first peek at his new screen project, a surreal study of dread. Grenzfurthner directed MASKING THRESHOLD, which was recently completed and is now out to festivals, from a script he wrote with Samantha Lienhard, and it features the voice of Ethan Haslam as the nameless protagonist. The synopsis: "Conducting a series of experiments in his makeshift home-lab, a skeptical IT worker tries to cure his harrowing hearing impairment. But where will his research lead him? MASKING THRESHOLD combines a chamber play, a scientific procedural, an unpacking video and a DIY YouTube channel while suggesting endless vistas of existential pain and decay. Glimpse the world of the nameless protagonist in this eldritch tale, which is by no means for the faint of heart." "MASKING THRESHOLD is a film about a suffering, stubborn person whose worldview and beliefs are turned on their head, whose dogmas come out against the world and himself," Grenzfurthner tells us. "My protagonist is queer, so you want to understand the societal pressure on him, you want to understand the trauma he went through, and the burden of his awful illness. But a point comes when sympathy for him dissolves into horror. It's like watching one of those videos of a car sliding on an icy road, very slow, unable to brake. You watch it, and you know it won't end well. You just don't know how bad it is going to be in the end."
Link to article
by Johannes, 2021-07-07
---
It's a wrap! "Masking Threshold" principal photography DONE!
Our new film project "Masking Threshold" (directed and written by Johannes Grenzfurthner) is moving into the postproduction phase. Johannes and DP Florian Hofer finished principal photography today! Woohoo!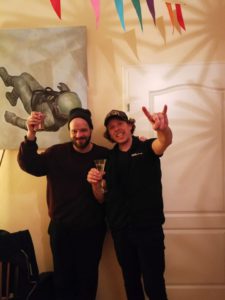 by Johannes, 2020-01-08
---
"Je Suis Auto" – Release in spring 2020
We are happy being able to announce that we will premiere out new social science fiction comedy film Je Suis Auto as early as spring 2020. Directed by Johannes Grenzfurthner and Juliana Neuhuber, the film features Star Trek: DS9 legend Chase Masterson in the title role of "Auto", and Johannes Grenzfurthner himself as a very nerdy pirate in search of meaning. The film is our entertaining take on issues such as artificial intelligence, politics of labor, and tech culture. Other characters are portrayed by fine folks like textfile.com's Jason Scott, Florian Sebastian Fitz, Boris Popovic and Aaron Hillis.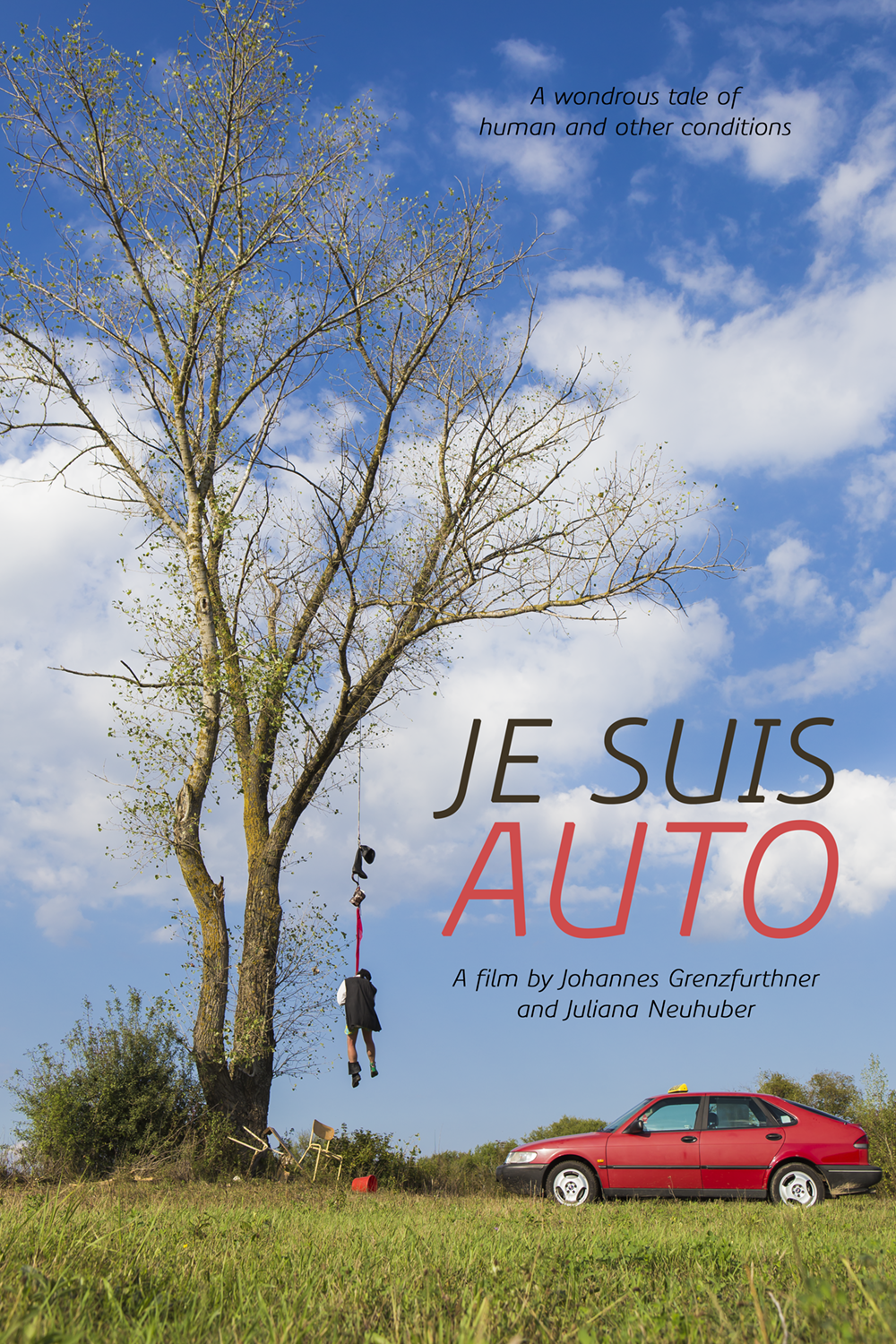 Link (project page)
Link (IMDb)
by Johannes, 2019-08-11
---
Kiki and Bubu: Rated R Us at the sex cinema
The exhibition "Sex in Vienna", shown 2017 at Wien Museum, mentioned the Fortuna Kino. It is - besides Kino Breitensee, also in Vienna, one of the oldest still active cinemas worldwide. It managed to survive the times by turning into a sex cinema. After extending the U1 and building the new subway station U1 Troststraße it ran through changes. The cinema was completely restored in its initial form (and got officially certified according to the prostitution act). Every third saturday per month it switches back to be the cinema that it was before - and shows classic movies in a cinema worth visiting, as it is a museum itself. Porn Film Festival Vienna 2019 will feature our philosophical sock puppets Kiki and Bubu in the full feature movie Rated R Us.
Saturday, April 6, 2019, 5 pm., Fortuna Kino, Favoritenstraße 147, 1100 Wien. Buy your tickets at the door.
by monochrom, 2019-04-06
---
Sexmachines on display
NEKROPNEUM FUCKENBRUST NECKHAMMER 40k / A sex machine by monochrom feat.Thomas Kranabetter and Christian Schüler. Use and abuse this poly-sexual source of compressed lust and horror! Never before were carnal enjoyment and bodily horror so close! A torso you will haveHAWT nightmares about. To quote Salman Rushdie: "Shame is like everythingelse; live with it for long enough and it becomes part of the furniture.
PROSTATE HERO by Thomas Kranabetter. This playful interface makes it possible for you to experience the trueessence of being human: disgust, horniness, gamification and drunkenness, rightat your fingertips! Treat dat ass rite -- and you will receive booze!
The machines can be viewed (and tested!) at the Porn to be wild Playparty at Schwelle Wien, Tellgasse 25, 1150 Wien. 25 EUR admission.
Porn dresscode applies. You don´t dress up - you don´t get in! more: https://www.pffv.at/program/porn-to-be-wild-playparty
by monochrom, 2019-04-04
---
Lecture: Screw the System: power and pornography
Sex is one of the most intimate and at the same time most political themes of human existence. We are sexual, technological, narrative and political beings. We have our preferences and kinks, and we do everything we can to make them either come true - or be passively consumed. How and when and in what way we do this is strongly influenced by the social context. Pornography, the most wondrous of all forms of commercial art, reminds us that we are stuck in a power structure. This doesn't necessarily have anything to do with pornography itself, but it shows that imbalances have digged deep into the foundations of our civilization and dominate our view of sexuality. But our approach to sex and its portrayal in the media can help to change and break up these social codifications. Marx's categorical imperative is to overturn all conditions in which man is a humiliated, a subjugated, an abandoned, a contemptible being. And of course this also applies (and is unfortunately forgotten again and again) to our sexual relationships. Johannes Grenzfurthner wants to address the question of how we can help pornography save itself - and society.

This Lecture is part of Porn Film Festival Vienna. Johannes Grenzfurthner will talk at Raum D, Museumsquartier Wien on April 5, 2019, starting at 6:30 pm.
No admission fees. No registration needed.
by monochrom, 2019-04-04
---
Glossary of Broken Dreams: download it on Vimeo On Demand

Important message from Johannes Grenzfurthner...
Finally! My political tour de farce documentary Glossary of Broken Dreams can be downloaded on Vimeo On Demand. It was quite a challenge creating it -- and huge thanks to all the folks who supported me.

I hope you consider buying or renting it. Would mean a lot to me.
by Johannes, 2019-01-31
---
'Let's Geek' reviews Glossary of Broken Dreams

Glossary of Broken Dreams got reviewed by Let's Geek.
This movie should be seen by everyone trying to understand what is going on with the world and this generation. All of those concepts that Johannes explores, and that make our generation tick, are in the end all broken dreams.
by Johannes, 2018-10-21
---
#mRIF: Truth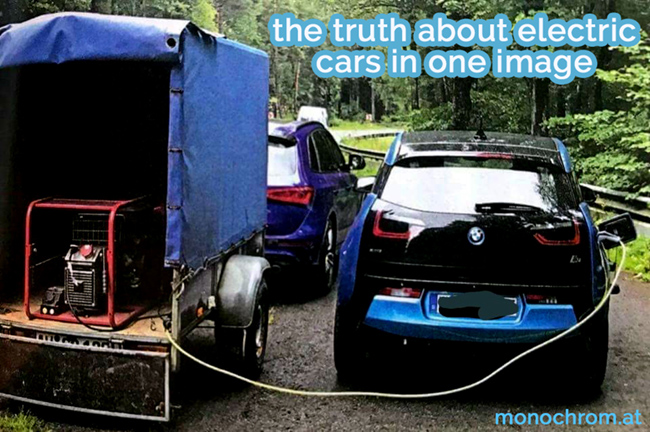 by Johannes, 2018-10-19
---
Glossary of Broken Dreams: Semi-Finalist at Courage Film Festival

SEMI-FINALIST! Glossary of Broken Dreams almost made it to the top... at Courage Film Festival, Berlin.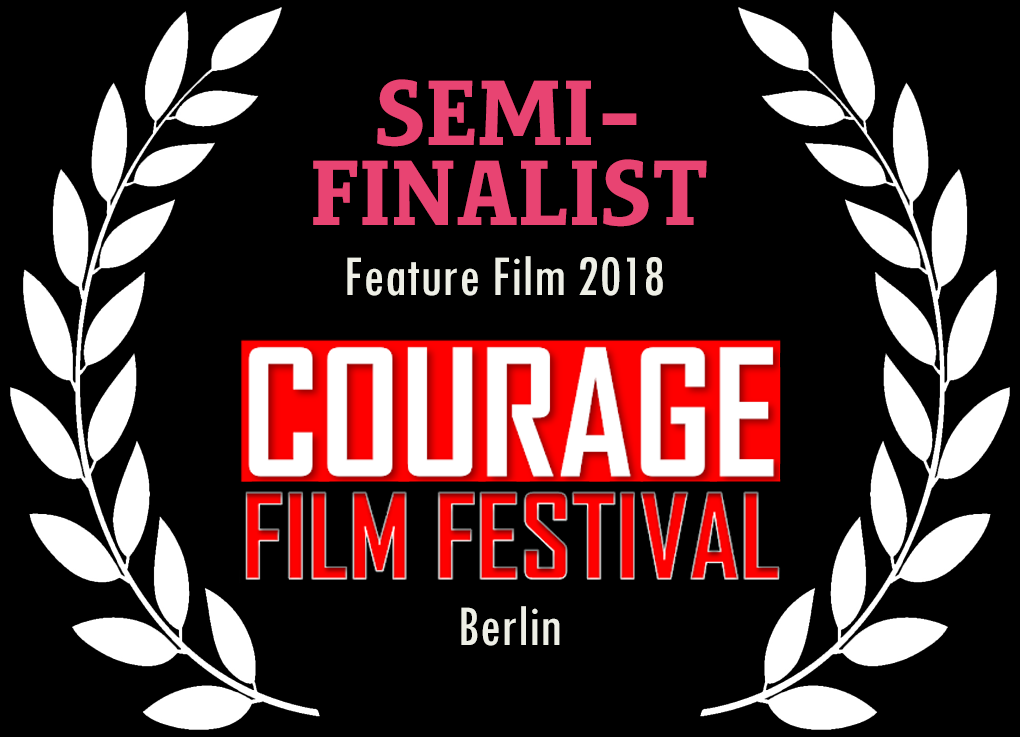 :-)

Link
by Johannes, 2018-09-21
---
Glossary of Broken Dreams: Winner 'Award of Merit 2018' for Documentary Feature at Impact Docs Awards

WINNER! Glossary of Broken Dreams won the 'Award of Merit 2018' for Documentary Feature at Impact Docs Awards.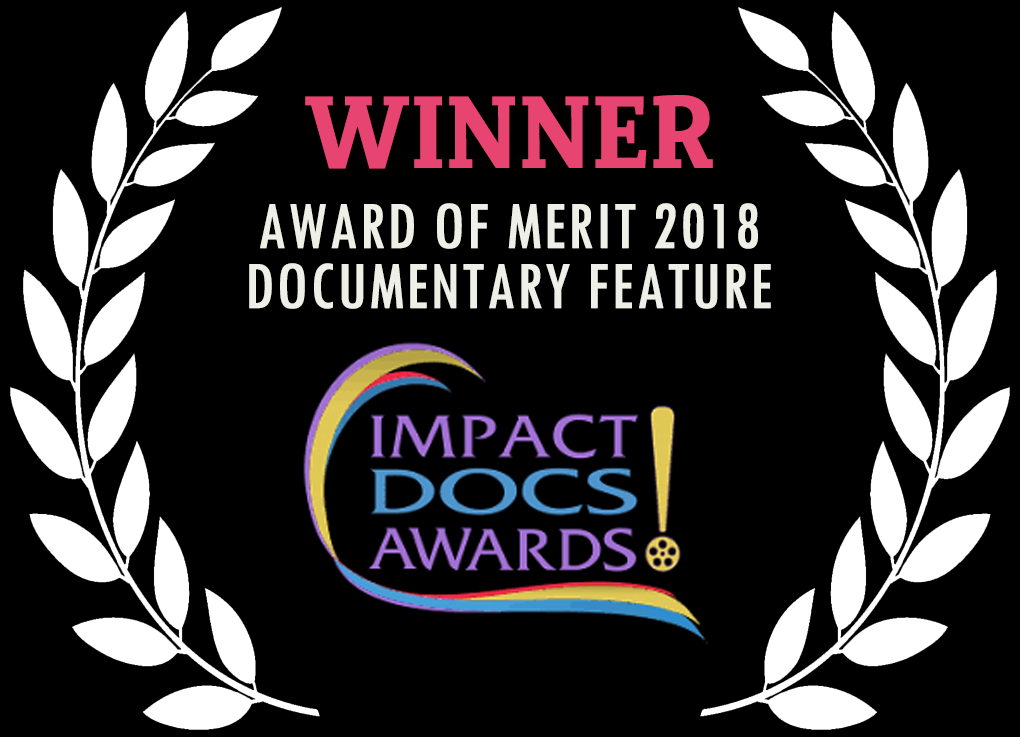 Woah!

Link
by Johannes, 2018-07-25
---
Glossary of Broken Dreams: Winner 'Best Hacker Film 2018' at HOPE

WINNER! Glossary of Broken Dreams won BEST HACKER FILM 2018 at HOPE Con.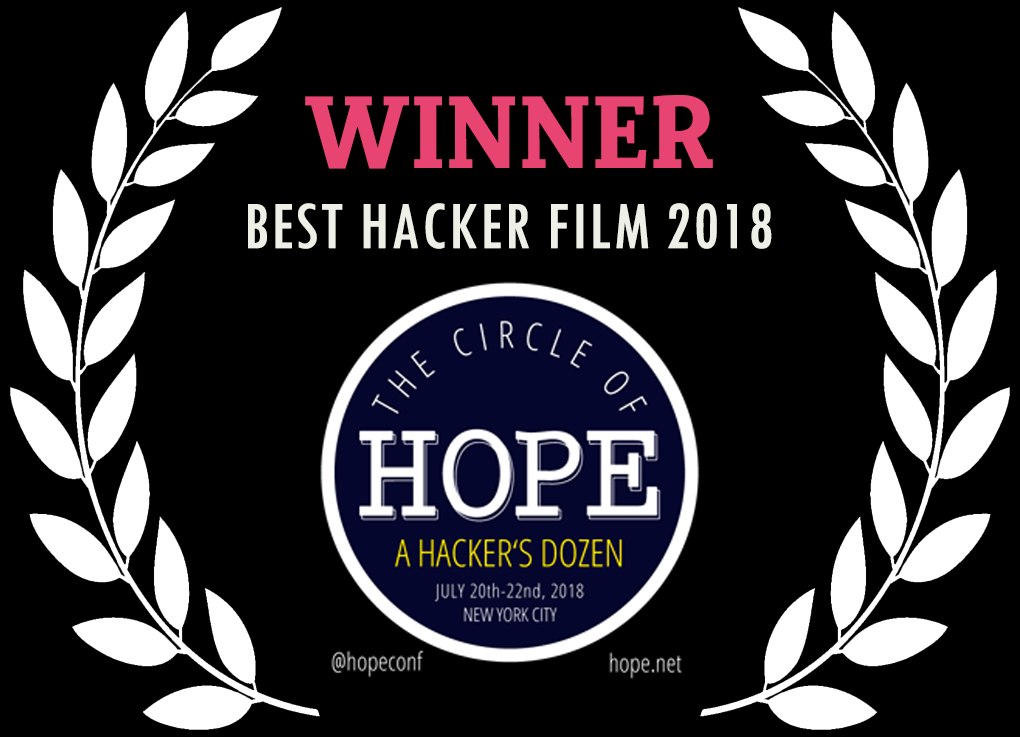 Yesss!

Link
by Johannes, 2018-07-23
---
Glossary of Broken Dreams: Winner 'Best Foreign Documentary Feature' at The Indie Gathering

WINNER! Glossary of Broken Dreams won BEST FOREIGN DOCUMENTARY FEATURE 2018 at The Indie Gathering.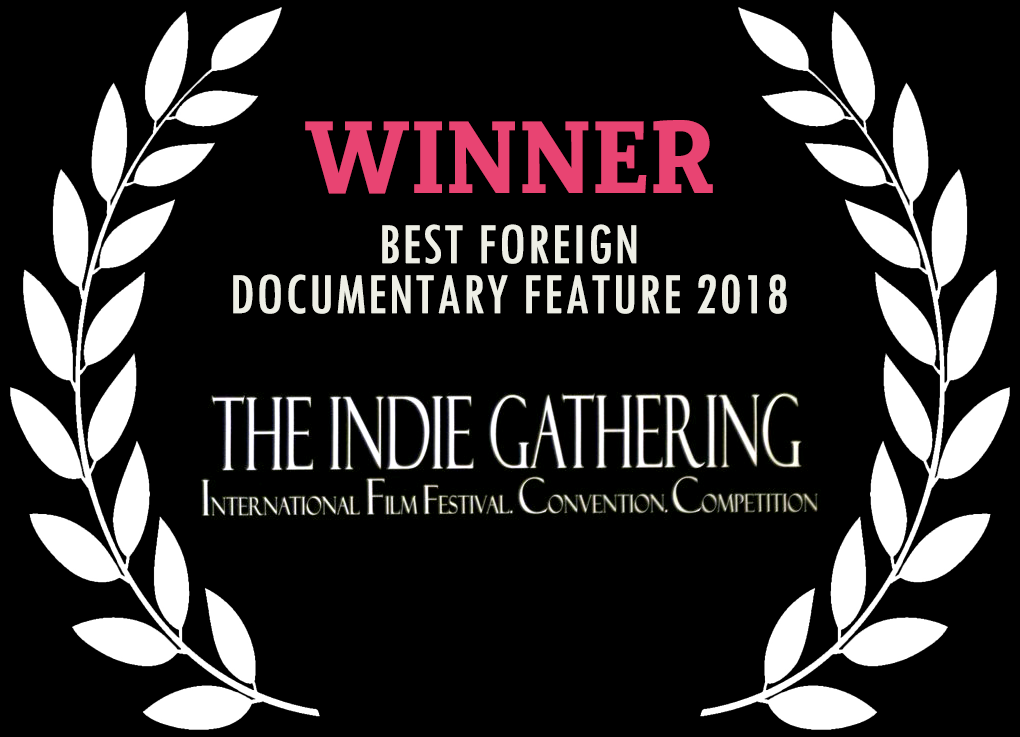 Neat!

Link
by Johannes, 2018-07-04
---
Film Inquiry reviews 'Glossary of Broken Dreams'

The first real roast of 'Glossary of Broken Dreams'. [A bit liberal-y, and (hey!) Sven Shitpornson is a great joke! Pffffff!!]

Link
by Johannes, 2018-05-31
---
At the Golden-Calf Slaughterhouse: an interview with Johannes Grenzfurthner about 'Glossary of Broken Dreams'

Boing Boing published an English version of the in-depth interview that Thomas Kaestle did with me for Zebrabutter.
A sprawling interview with artist and filmmaker Johannes Grenzfurthner on his latest movie Glossary of Broken Dreams.

Some two years ago, Thomas Kaestle interviewed Johannes Grenzfurthner, Austrian all-purpose nerd, and founder of monochrom about his then brand-new movie Traceroute. In this jagged autobio road movie the filmmaker journeys through his past as a nerd, artist, activist, and discourse generator. He undertakes a funny, associative pilgrimage through the USA, visiting the sacred sites of his decades-long quest for knowledge to pay homage to the gods of tech- and pop-culture.

Grenzfurthner's new movie, Glossary of Broken Dreams, is a sequel as much as a counter-thesis. Produced with a micro-budget, this monumental mosaic is taking the audience on a ride through an encyclopedia of overused, misconceived, and corrupted concepts and ideas. The fact that it concerns the favorite vocabulary of current discourses, the golden calves of contemporary controversy, makes for a considerably explosive force. With relish, Grenzfurthner is leading them to the slaughter to rummage through their bowels and read in them an uncertain future.

So, Thomas Kaestle sat down with Grenzfurthner again, this time to talk about the deconstruction of concepts and discourses, alleged security within false contexts, societal and political change, the fragmentation of ideological camps, cherished ideas, letting go, Daleks, and Cthulhu.
by Johannes, 2018-05-24
---
The 405 reviews 'Glossary of Broken Dreams'

Great review on The 405.
It is indeed this cynicism and opportunistic Pop culture references that prove why Glossary of Broken Dreams is a film of its time: hypermodernity is well represented by both its form and context, allowing for a very familiar disenchantment to echo throughout — the more the film advances, the more you realise you're trapped in a loop of needs and wants to which you respond so automatically that you don't even notice your own sense of combativeness itself is being used by the system you claim to position yourself against as a tool of self-propaganda. And the beat goes on — to quote Sonny and Cher — without you having an effective saying in what becomes of your future or your dreams (be them collective or individual), the only soulagement coming from the consolation prize that is being aware of the self-destruction process — part of it, at least.

This is not a militant movie, although I must confess that the image of a random MAGA supporter who happened to stumble upon it shouting "communist propaganda!" as they salivate from the mouth amuses me; after all, Glossary of Broken Dreams lives up to its title and destroys each and every hope of collective redemption — it even questions the ongoing relevance of the Left, deromanticising the last socio-political myth standing.
by Johannes, 2018-05-21
---
Glossary of Broken Dreams: The Trailer!

by Johannes, 2018-05-09
---
UK Film Review reviews 'Glossary of Broken Dreams'

Great review of 'Glossary of Broken Dreams' by UK Film Review.
A highly intelligent and topical film, Glossary of Broken Dreams is an engaging epistemological documentary that will have you chuckling about, choking on, and considering the validity of, your political ideology.

Johannes Grenzfurthner's opening gambit is amusing as he details the moment, when he was four years old, that he fell flat on his face on some concrete by a beach in Italy. The moment taught him that he had a difficult condition – he was 'human': a condition which experiences broken dreams and relies on narratives, metaphors and linguistic shortcuts to convey our 'stories' and it is this that Grenzfurthner compels us to explore and evaluate in his film. He tackles concepts such as 'capitalism', 'privacy' and 'freedom', exploring what that really means through a range of cinematic techniques.

Reminiscent of the 'asides' of Adam McKay's The Big Short, Grenzfurthner utilises images, photos, voice-over, direct address, song, subtitles, animation, archive clips and live music to explore social constructs and their contradictory nature. Topical issues are cross-examined under the lenses of history, politics, philosophy and technology with interesting insights and questions resulting. The film explores the seeming-ridiculousness of campaigns for inequality in a society controlled by capitalism; the nonsense of the uproar around 'fake news' when all news, by its definition and construction is itself fake; and the irony of society's desire for privacy yet its reluctance to do the one thing to protect its privacy – stop sharing. But the film doesn't attempt to convert or pressure its audience into a particular opinion; largely, it offers multiple sides to each argument and raises questions for its audience to consider.
by Johannes, 2018-05-07
---
Indie Shorts Mag reviews 'Glossary of Broken Dreams'

Great review of 'Glossary of Broken Dreams' on Indie Shorts Mag.
The film promises to be anything but bland. Despite addressing political issues, revolutionary ideas and gently poking at the present culture of lackadaisical, dependent and largely misinformed public/audience, the film delivers its content with class, wit and generous humour.

For those interested in political debates and issues concerning the present world, this film offers not only the view of the contemporary landscape but also of various political origins. Educational, thought-provoking and intensely engaging, Grenzfurthner's Glossary of Broken Dreams isn't for the popcorn munching audience, but for those willing to give a serious thought to present day issues.
by Johannes, 2018-04-13
---
---