Terror Molins 2021 Official Selection: Masking Threshold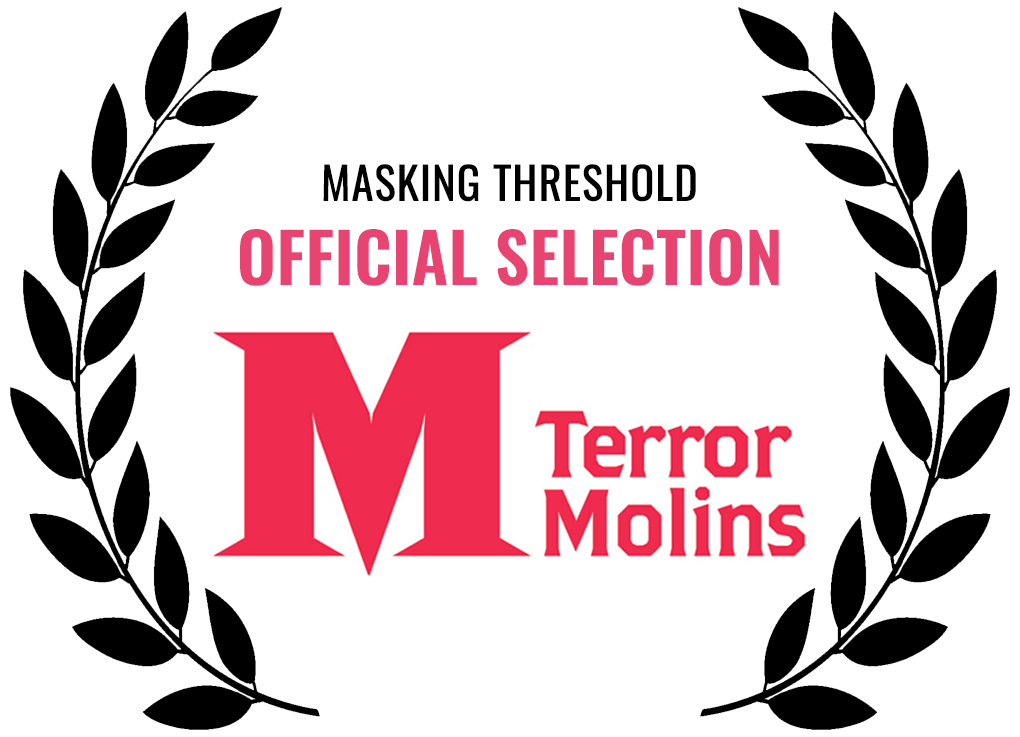 by Johannes, 2021-09-16
---
Masking Threshold at Terror Molins!
Masking Threshold will be shown at Terror Molins! What an honor!
Los seguidores habituales del Festival sabéis que siempre damos cabida a títulos que transgreden las normas y coquetean con el género para contar historias que harían temblar al mismísimo Belcebú. Este es el caso de MASKING THRESHOLD, una de esas películas destinadas a ser pequeñas sorpresas de la edición y que, os aseguramos, no dejará a nadie indiferente.
Link
by Johannes, 2021-09-16
---
Fantastic Fest: Annick Mahnert about Masking Threshold
OMG...
Once in a while as a programmer, you come across a movie that is so special and different from anything you've seen that it sticks with you. MASKING THRESHOLD has been haunting me since I saw it, and for a long time I wondered if you, dear Fantastic Fest audience, were ready for it. But isn't it the role of a programmer to take chances and be bold? You may want to burn me at the stake for programming MASKING THRESHOLD, but I'll gladly hand you the gasoline and the matches to light the pyre. Because the ride is well worth it, and once you get to the end of the movie you'll admit I was right.
Link
by Johannes, 2021-09-10
---
"Masking Threshold" World Premiere at Fantastic Fest 2021
Woah! Masking Threshold will have its World Premiere at FANTASTIC FEST 2021 in Austin, Texas!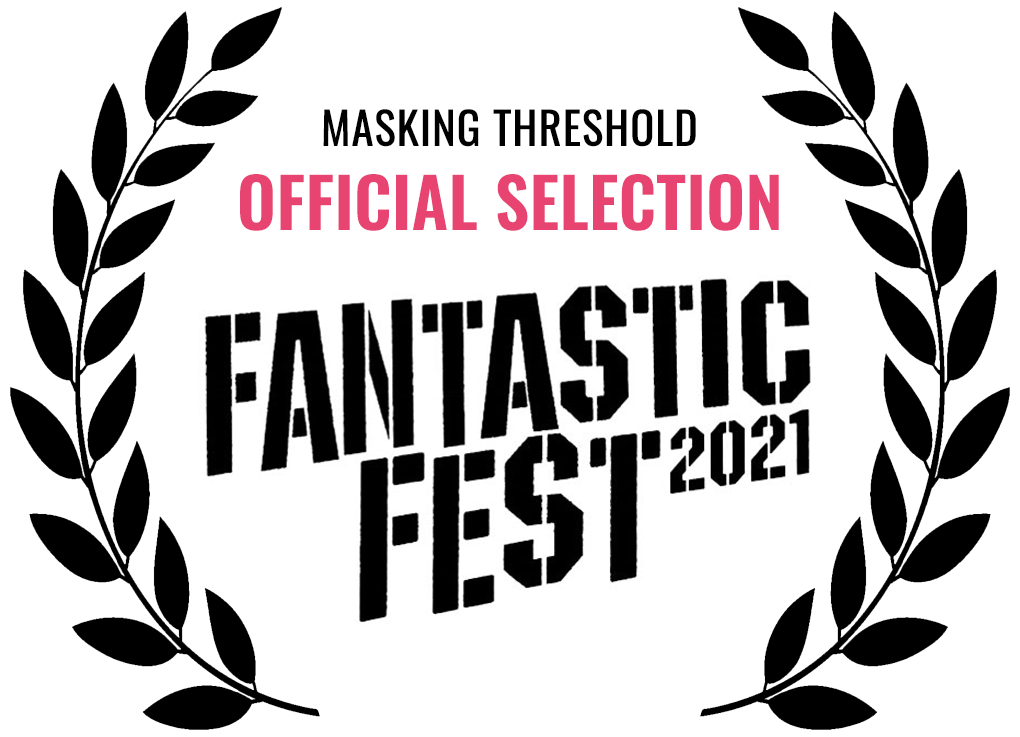 Link
by Johannes, 2021-09-10
---
Award for "Masking Threshold" at Accolade
Nice! Masking Threshold awards for Johannes Grenzfurthner, Tina "Tina 303" Gruensteidl, Mathias Augdoppler, and Lenja Gathmann!




Link
by Johannes, 2021-09-01
---
Love is a Crime: Woah, Grenzfurthner as Lang
We are more than happy being able to announce that Johannes Grenzfurthner voice-acted Fritz Lang in the 3rd episode of Karina Longworth's Vanity Fair podcast series "Love is a Crime". His wonderful acting partners are Zooey Deschanel and Jon Hamm.
Two's company, but three's a crowd when femme fatale Joan Bennett and her husband, producer Walter Wanger, join forces with surly filmmaker Fritz Lang. Following the film noirs The Woman in the Window and Man Hunt, Lang and Bennett capitalize on their successful collaboration by forming a production company alongside Wanger in 1945. Named Diana Productions for Joan's eldest daughter, the trio would produce only two films before notoriously disbanding. In this week's episode, "Scarlet Street," Love Is a Crime podcast hosts Karina Longworth and Vanessa Hope (Bennett and Wanger's granddaughter) delve into the peaks and valleys of this contentious arrangement. Bennett (voiced by Zooey Deschanel), Wanger (Jon Hamm), and Lang (Johannes Grenzfurthner) clash over the very tenets that brought them together: art, money, sex, and celebrity. This is only exacerbated when their biggest hit is followed by their most glaring flop. "With the success of Scarlet Street, the dreams and goals of all three members of the Diana team were vindicated," Longworth says in the episode. "The honeymoon wouldn't last for long."
Link
by Johannes, 2021-08-31
---
Glossary of Broken Dreams: belated Africa premiere at Celludroid!
Glossary of Broken Dreams gets its belated Africa premiere at CELLUDROID Sci-Fi / Fantasy / Animation Film Festival. Happy!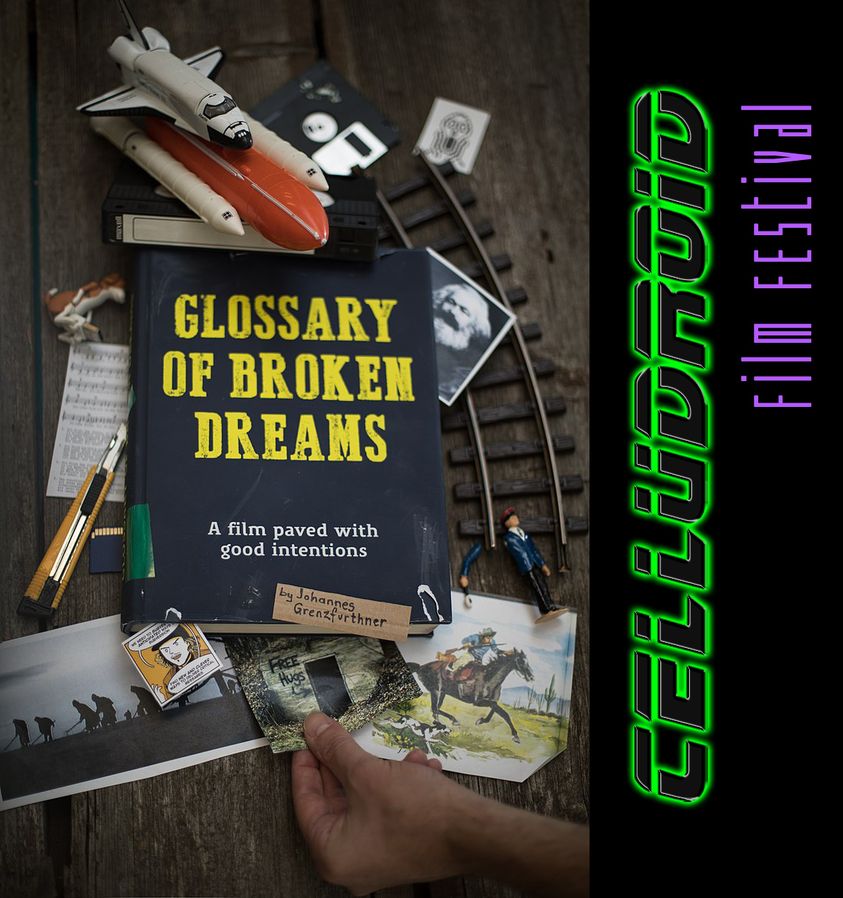 Link
by Johannes, 2021-08-24
---
'The Salty Nerd' interview about 'Masking Threshold' (and more)
The lovely nerd(ette)s at @salty_nerd interviewed Johannes at the Star Trek Con in Vegas. Enjoy some yadayada about general geekisms and his new film "Masking Threshold." YouTube link
by Johannes, 2021-08-15
---
Award of Excellence for "Masking Threshold" at IndieFest
There is some appreciation coming Johannes Grenzfurthner's and Florian Hofer's way. Dang!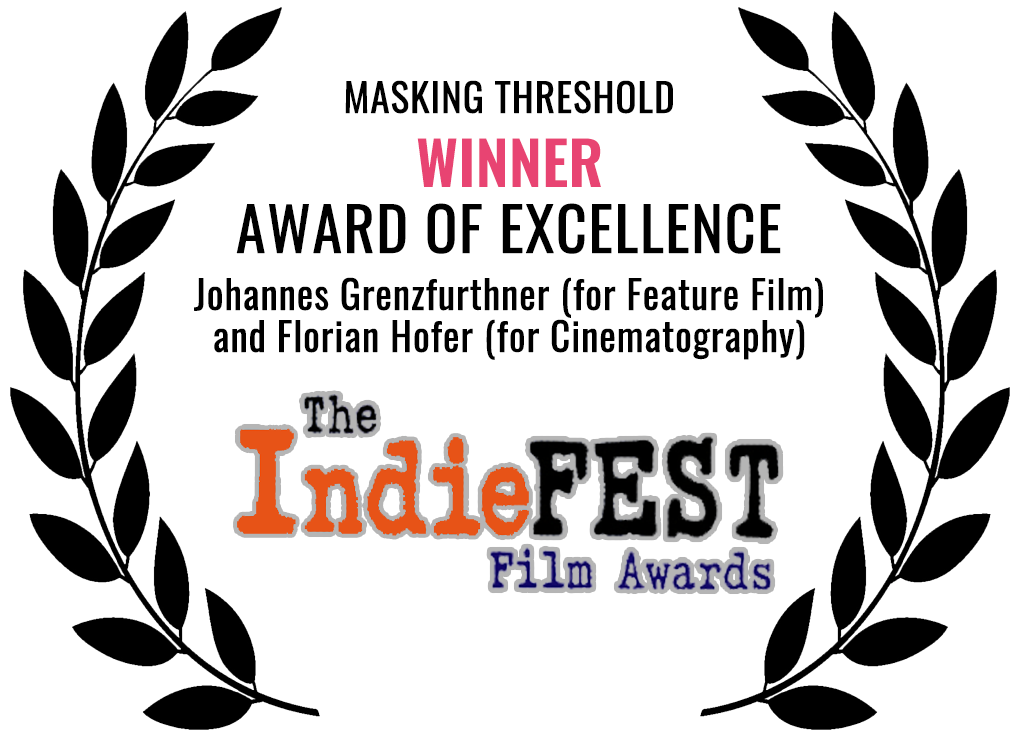 Link
by Johannes, 2021-08-13
---
Converting Sound into Dangerous Visions: 'Masking Threshold' on 'Savage Planets'
Review of Johannes Grenzfurthner's film Masking Threshold on Savage Planets.
What if the monster is your own mind? Masking Threshold is a horror film wrapped in an art film. It is a monologue that starts out tedious in its details, as a technique to control the film viewer's experience and help them slow down to the pace of the main character. Then he leads you into a labyrinth of science, alchemy, and ultimately madness within his mind.

Visually, it is magical, taking us into the day-to-day horror of the micro-world that we don't see, or we do see, but not in its skin- crawling graphic detail. It is one man's voyage into what he is told by specialists is tinnitus, but is something far more sinister as he explores and experiments to understand it, and along the way himself. The masking threshold is the sound pressure level of a sound needed to make the sound audible in the presence of another noise called a "masker". Read into it what you will.
Link
by Johannes, 2021-08-08
---
Shrimp Night! (an interview with Johannes Grenzfurthner)
Bob Rose has a long overdue chat with Johannes Grenzfurthner, an Austrian artist, filmmaker, writer, actor, curator, theatre director, performer and lecturer...which it states clearly on his Wikipedia page! They cover a wide range of topics from sub-cultures to Starship Troopers to his newest film Masking Threshold!
Link to podcast
by Johannes, 2021-08-05
---
Masking Threshold, the offical trailer!
by Johannes, 2021-07-09
---
Masking Threshold on "Rue Morgue"
Michael Gingold writes on Rue Morgue:
Award-winning filmmaker/artist Johannes Grenzfurthner got in touch with the first peek at his new screen project, a surreal study of dread. Grenzfurthner directed MASKING THRESHOLD, which was recently completed and is now out to festivals, from a script he wrote with Samantha Lienhard, and it features the voice of Ethan Haslam as the nameless protagonist. The synopsis: "Conducting a series of experiments in his makeshift home-lab, a skeptical IT worker tries to cure his harrowing hearing impairment. But where will his research lead him? MASKING THRESHOLD combines a chamber play, a scientific procedural, an unpacking video and a DIY YouTube channel while suggesting endless vistas of existential pain and decay. Glimpse the world of the nameless protagonist in this eldritch tale, which is by no means for the faint of heart." "MASKING THRESHOLD is a film about a suffering, stubborn person whose worldview and beliefs are turned on their head, whose dogmas come out against the world and himself," Grenzfurthner tells us. "My protagonist is queer, so you want to understand the societal pressure on him, you want to understand the trauma he went through, and the burden of his awful illness. But a point comes when sympathy for him dissolves into horror. It's like watching one of those videos of a car sliding on an icy road, very slow, unable to brake. You watch it, and you know it won't end well. You just don't know how bad it is going to be in the end."
Link to article
by Johannes, 2021-07-07
---
It's a wrap! "Masking Threshold" principal photography DONE!
Our new film project "Masking Threshold" (directed and written by Johannes Grenzfurthner) is moving into the postproduction phase. Johannes and DP Florian Hofer finished principal photography today! Woohoo!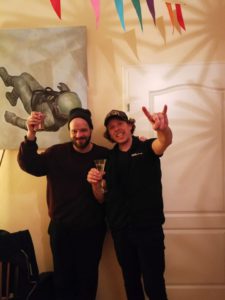 by Johannes, 2020-01-08
---
"Je Suis Auto" – Release in spring 2020
We are happy being able to announce that we will premiere out new social science fiction comedy film Je Suis Auto as early as spring 2020. Directed by Johannes Grenzfurthner and Juliana Neuhuber, the film features Star Trek: DS9 legend Chase Masterson in the title role of "Auto", and Johannes Grenzfurthner himself as a very nerdy pirate in search of meaning. The film is our entertaining take on issues such as artificial intelligence, politics of labor, and tech culture. Other characters are portrayed by fine folks like textfile.com's Jason Scott, Florian Sebastian Fitz, Boris Popovic and Aaron Hillis.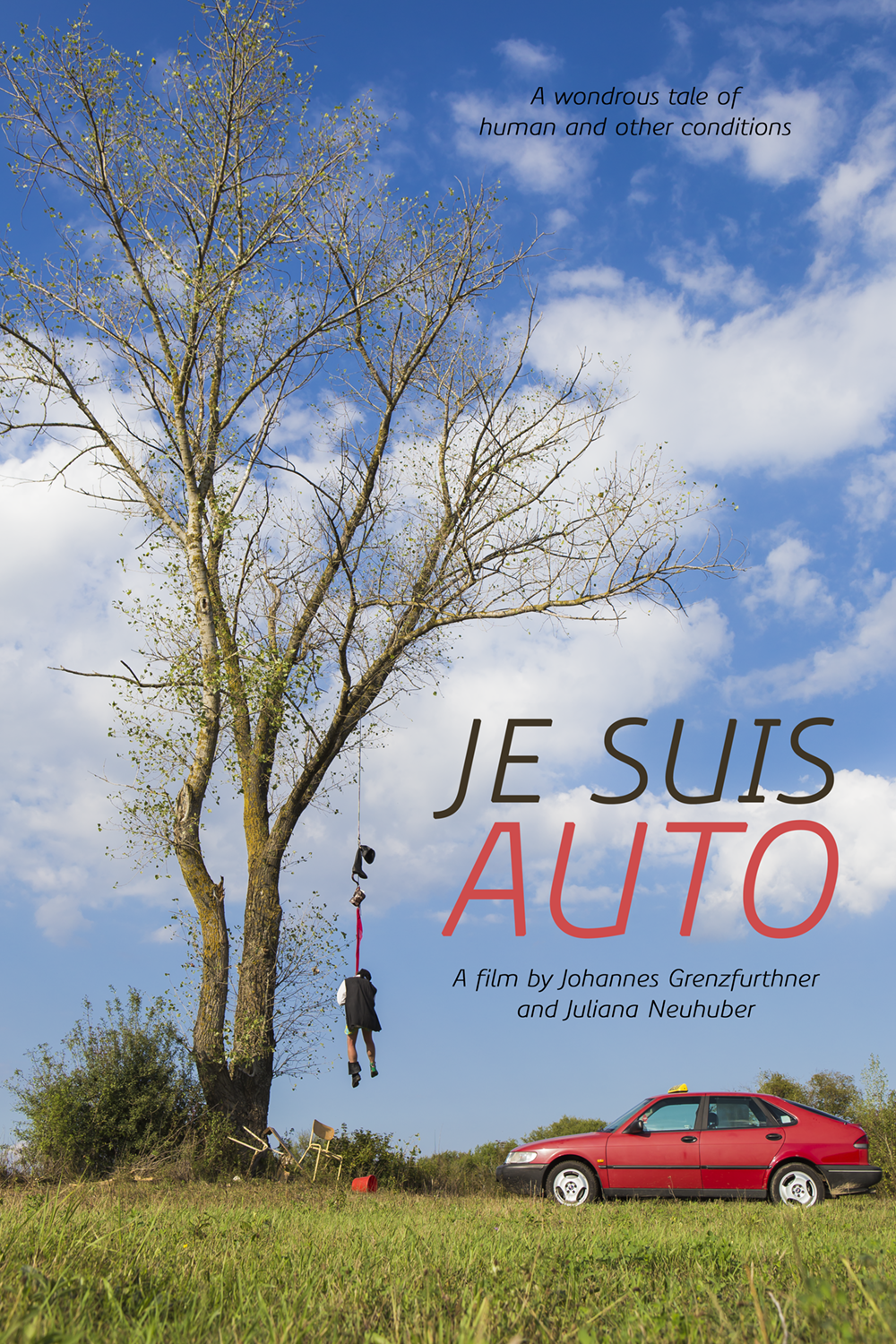 Link (project page)
Link (IMDb)
by Johannes, 2019-08-11
---
Kiki and Bubu: Rated R Us at the sex cinema
The exhibition "Sex in Vienna", shown 2017 at Wien Museum, mentioned the Fortuna Kino. It is - besides Kino Breitensee, also in Vienna, one of the oldest still active cinemas worldwide. It managed to survive the times by turning into a sex cinema. After extending the U1 and building the new subway station U1 Troststraße it ran through changes. The cinema was completely restored in its initial form (and got officially certified according to the prostitution act). Every third saturday per month it switches back to be the cinema that it was before - and shows classic movies in a cinema worth visiting, as it is a museum itself. Porn Film Festival Vienna 2019 will feature our philosophical sock puppets Kiki and Bubu in the full feature movie Rated R Us.
Saturday, April 6, 2019, 5 pm., Fortuna Kino, Favoritenstraße 147, 1100 Wien. Buy your tickets at the door.
by monochrom, 2019-04-06
---
Sexmachines on display
NEKROPNEUM FUCKENBRUST NECKHAMMER 40k / A sex machine by monochrom feat.Thomas Kranabetter and Christian Schüler. Use and abuse this poly-sexual source of compressed lust and horror! Never before were carnal enjoyment and bodily horror so close! A torso you will haveHAWT nightmares about. To quote Salman Rushdie: "Shame is like everythingelse; live with it for long enough and it becomes part of the furniture.
PROSTATE HERO by Thomas Kranabetter. This playful interface makes it possible for you to experience the trueessence of being human: disgust, horniness, gamification and drunkenness, rightat your fingertips! Treat dat ass rite -- and you will receive booze!
The machines can be viewed (and tested!) at the Porn to be wild Playparty at Schwelle Wien, Tellgasse 25, 1150 Wien. 25 EUR admission.
Porn dresscode applies. You don´t dress up - you don´t get in! more: https://www.pffv.at/program/porn-to-be-wild-playparty
by monochrom, 2019-04-04
---
Lecture: Screw the System: power and pornography
Sex is one of the most intimate and at the same time most political themes of human existence. We are sexual, technological, narrative and political beings. We have our preferences and kinks, and we do everything we can to make them either come true - or be passively consumed. How and when and in what way we do this is strongly influenced by the social context. Pornography, the most wondrous of all forms of commercial art, reminds us that we are stuck in a power structure. This doesn't necessarily have anything to do with pornography itself, but it shows that imbalances have digged deep into the foundations of our civilization and dominate our view of sexuality. But our approach to sex and its portrayal in the media can help to change and break up these social codifications. Marx's categorical imperative is to overturn all conditions in which man is a humiliated, a subjugated, an abandoned, a contemptible being. And of course this also applies (and is unfortunately forgotten again and again) to our sexual relationships. Johannes Grenzfurthner wants to address the question of how we can help pornography save itself - and society.

This Lecture is part of Porn Film Festival Vienna. Johannes Grenzfurthner will talk at Raum D, Museumsquartier Wien on April 5, 2019, starting at 6:30 pm.
No admission fees. No registration needed.
by monochrom, 2019-04-04
---
Glossary of Broken Dreams: download it on Vimeo On Demand

Important message from Johannes Grenzfurthner...
Finally! My political tour de farce documentary Glossary of Broken Dreams can be downloaded on Vimeo On Demand. It was quite a challenge creating it -- and huge thanks to all the folks who supported me.

I hope you consider buying or renting it. Would mean a lot to me.
by Johannes, 2019-01-31
---
'Let's Geek' reviews Glossary of Broken Dreams

Glossary of Broken Dreams got reviewed by Let's Geek.
This movie should be seen by everyone trying to understand what is going on with the world and this generation. All of those concepts that Johannes explores, and that make our generation tick, are in the end all broken dreams.
by Johannes, 2018-10-21
---
---