---
monochrom's Johannes Grenzfurthner with Amanda Palmer at Blue Bird Festival 2013

Don't give Johannes Grenzfurthner​ a mic.
He will talk about masturbating and crowd dynamics.

(Panel discussion with Amanda Palmer at Blue Bird Festival 2013.)
---
Occupy East India Trading Company (monochrom @ TEDxVienna)
For a century, the EAST INDIA COMPANY conquered, subjugated and plundered vast tracts of south Asia. The lessons of its brutal reign have never been more relevant.

THE HISTORY! THE HORROR!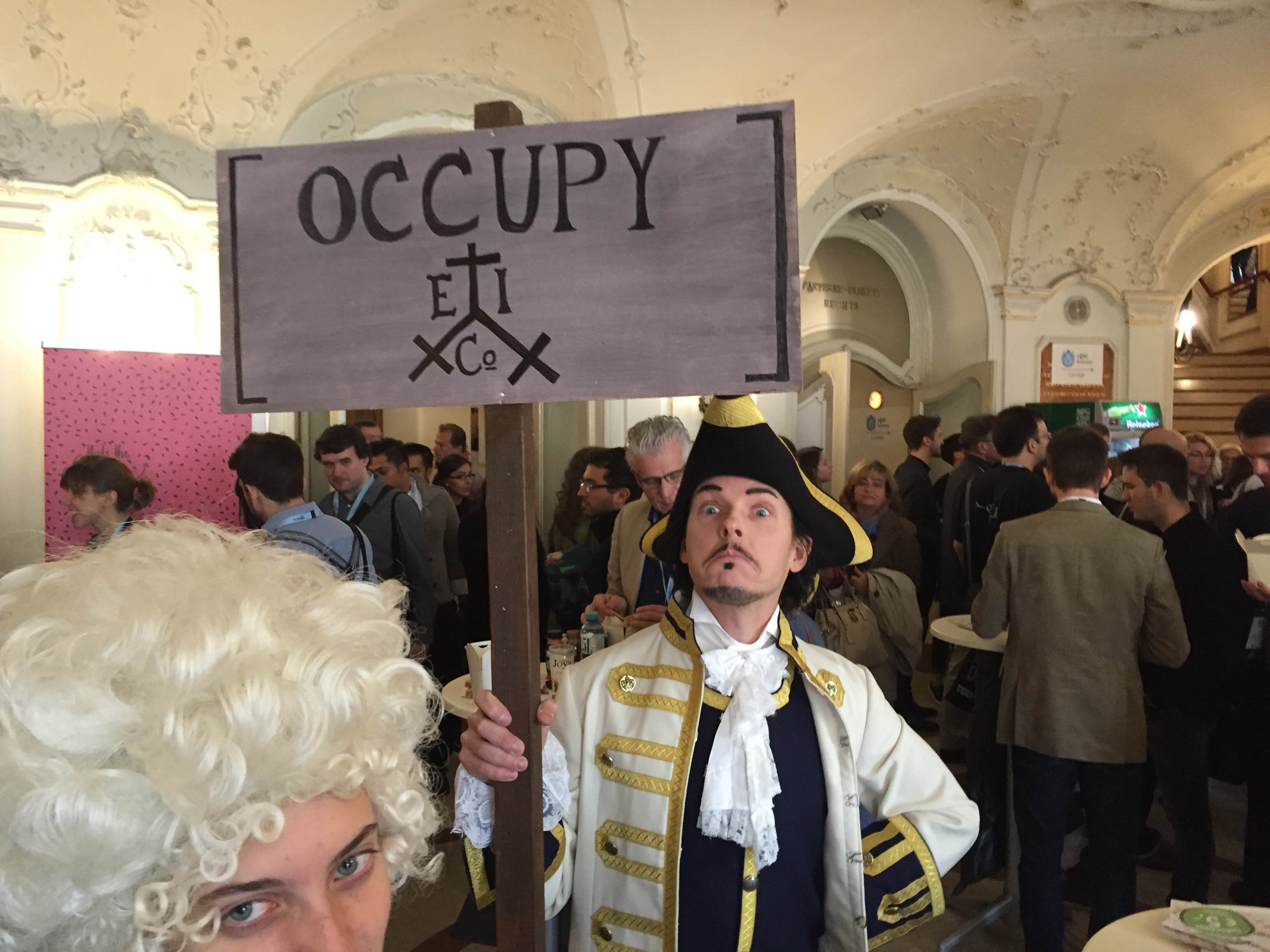 The East India Company was an anomaly without a parallel in the history of the world. Most people have never even heard of it or don't know that it came to be one of the pillars of early global capitalism – and the source of horrible suffering for many, many people.
For all the power wielded today by the world's largest corporations – whether ExxonMobil or Google – they are tame beasts compared with the ravaging territorial appetites of the militarised East India Company. Yet if history shows anything, it is that in the intimate dance between the power of the state and that of the corporation, while the latter can be regulated, it will use all the resources in its power to resist.

The East India Company no longer exists, and it has, thankfully, no exact modern equivalent. Walmart, which is the world's largest corporation in revenue terms, does not number among its assets a fleet of nuclear submarines. Yet the East India Company – the first great multinational corporation, and the first to run amok – was the ultimate model for many of today's joint-stock corporations.

NEVER FORGET!

Project link
---
Traceroute: Movie completed and submitted to first batch of film festivals

monochrom and Andreas Reisenbauer Film & Multimediaproduktion present Traceroute.

A Personal Journey Into The Uncharted Depths Of Nerd Culture, A Realm Full Of Dangers, Creatures And More Or Less Precarious Working Conditions...

A film by Johannes Grenzfurthner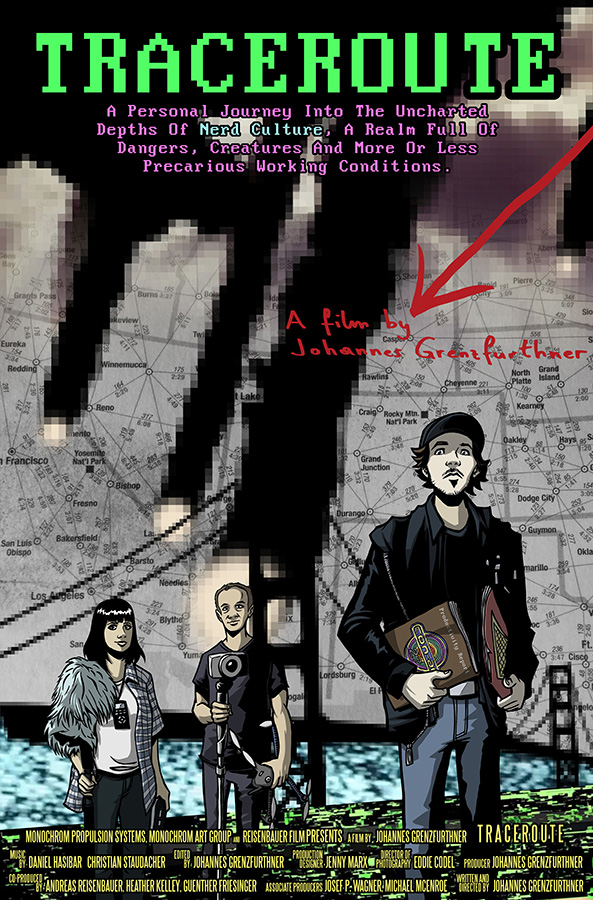 Artist and life-long nerd Johannes Grenzfurthner is taking us on a personal road trip from the West Coast to the East Coast of the USA, to introduce us to places and people that shaped and inspired his art and politics. Traceroute wants to chase and question the ghosts of nerddom's past, present and future. An exhilarating tour de farce into the guts of trauma, obsession and cognitive capitalism.

Link (web)
Link (FB)
---
Bonni Rambatan hosts a conversation with monochrom's Johannes Grenzfurthner

Join Bonni Rambatan as he hosts a conversation with artist Johannes Grenzfurthner of monochrom on creating subversive artworks in a time where everyone already expects you to be subversive.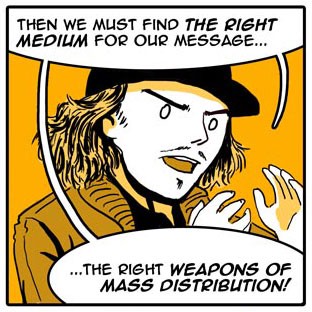 ---
monochrom's Johannes Grenzfurthner part of "Behind the Minds of Great Storytellers: A Conversation in Audio and Comics"

Bonni Rambatan, the creator of "Behind the Minds of Great Storytellers" writes:
I have always loved talking to people who create stories -- those who study human interaction so deeply as to develop a strong sense of empathy for the weak. These are artists, writers, journalists, game designers, but also researchers publishing their findings, or fans writing their next piece of fic.
For lack of a better term, I call these people "storytellers". Or, if you'd prefer, narrative designers -- not in the game design sense, but in a much broader sense of helping us all shape the narratives we tell ourselves about ourselves.
Diverse as they may be storytellers are bound by one thread: A realization that meaning is malleable -- a constructed, often contested process -- followed by a curiosity of how these processes take place, and what we can do about it to make sure it doesn't go sideways.
So I decided to start a podcast...

"Narrative Design" is what I have decided to call it. It combines the various strengths and passions of mine -- writing, speaking, having critical discussions with other intellectuals --  to generate a thread of critical discussions on culture, art, journalism, and all the various ways we make these meanings. Also? Each week, I'm going to summarize our conversation in comics. It'll be fun.

It will air starting next week [with Johannes Grenzfurthner of monochrom].


---
Arse Elektronika 2015: SHOOT YOUR WORKLOAD / Sex, work and tech / Call for submissions
Arse Elektronika San Francisco 2015
SHOOT YOUR WORKLOAD
SEX, WORK AND TECH.
October 2-4, 2015 in San Francisco, USA.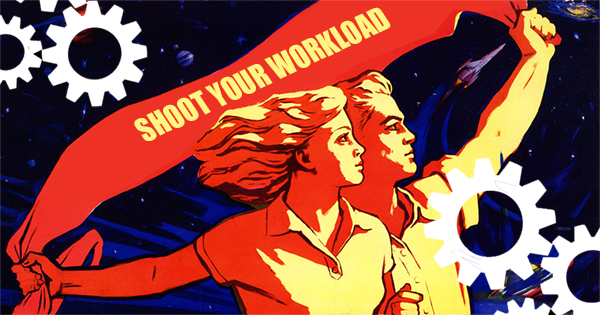 * How can we change work structures in the sex tech field. Is DIY really so revolutionary, or are we just tinkering around with our misery?
* Work and labor struggle and exploitation in sex tech. What to do about dildo sweatshops?
* What are the correlations of technology and sex work?
* Some research suggests that different sexual dynamics prevail in traditional breadwinner households. What sexual dynamics might proliferate in an economy of widespread automation and basic income, in a society where "having a job" becomes increasingly antiquated?
* What is emotional labor to a chatbot?
* What about the connection between 'work' and active/passive dichotomies in sex? What is the invisible work of bottoms and subs, and how might it be better recognized?
* What do you do with your sex when it stops working?
* How is silicone working out for the environment? We know silicone is inert, versatile, non-toxic, and body safe as an object but what is our collective exit strategy for the e-waste & non-biodegradable leftovers of sex toy boom? How are silicone lubricants (and other health & beauty uses) interacting with the water supply once they're washed down the drain?
* What work goes into the extraction of raw resources, such as the rubber tree plantations of South America that make our condoms and catsuits? How do you go from a rubber tree to a rubber dildo?
* How can we work out irreconcilable political differences to protect common interests for our sexual and reproductive health?
* How much sex does it take to power a light bulb? Can fucking charge a battery? Could we power electronics with our sex lives?
* What happens when your recreational sex life gets you fired? (Definitely blowing your work load!) How do you get back to work after a sexual scandal?
* How does activism focused around sexual orientation work with or against activism focused around gender identity? (e.g., In what ways has the fight for marriage equality worked for and/or against the fight for transgender rights?)
* How do we create toys that improve how sex works for folks with disabilities?
* How does your sexuality-related activism add to your emotional workload?
* What happens when your recreational sex life starts to feel like work?
* Is making sex toys a good thing in a world already full of plastic junk? Is there another way? Biodegradable sex toys?
* Can someone please do something about this FUCKING PATENT TROLL?!?!
* Is patenting sex toys a special kind of evil?
* Is any of this smart sex toy stuff leading to Rise of the Machines?
* Would Comrade Lenin approve of all of this?

Submit a talk, a performance, a game, a workshop, a machine, a system!

Deadline: August 31, 2015.
Our selection will be announced early September, 2015. (Yes, yes, we can do that fast!)

For questions, please email: office AT monochrom.at
---
Real oldschool: monochrom in ANSI

History! We found an old monochrom ANSI logo in the depths of Rainer Fuegenstein's archives. It was our first monochrom message board and info site on the Stock City BBS --- pre-WWW!

---
Arse Elektronika 2015: Dates!

Finally we have dates!
October 2-4, 2015 at the the Center for Sex and Culture in San Francisco!
Cheers!
---
Pittsburgh CityPaper recommends Gstettensaga

PGH CityPaper has our film "Die Gstettensaga" as one of their recommendations of the week!
Underground accolades accompany Die Gstettensaga: The Rise of Echsenfriedl, a 2014 indie horror flick from Austria getting its local premiere. The darkly comic film is set in the aftermath of apocalyptic warfare between superpowers China and ... Google, as a journalist and a technician traverse the hinterlands to find a legendary character. The festival favorite won Best Narrative Feature at Colorado's Maker Film Festival, and critic Cory Doctorow calls writer-director Johannes Grenzfurthner "a brilliant lunatic of surpassing and delightful weirdness." Meet Grenzfurthner at the Q&A after tonight's free, VIA-sponsored screening at Melwood Screening Room. BO 7:30 p.m. 477 Melwood Ave., Oakland. Free (18 and over)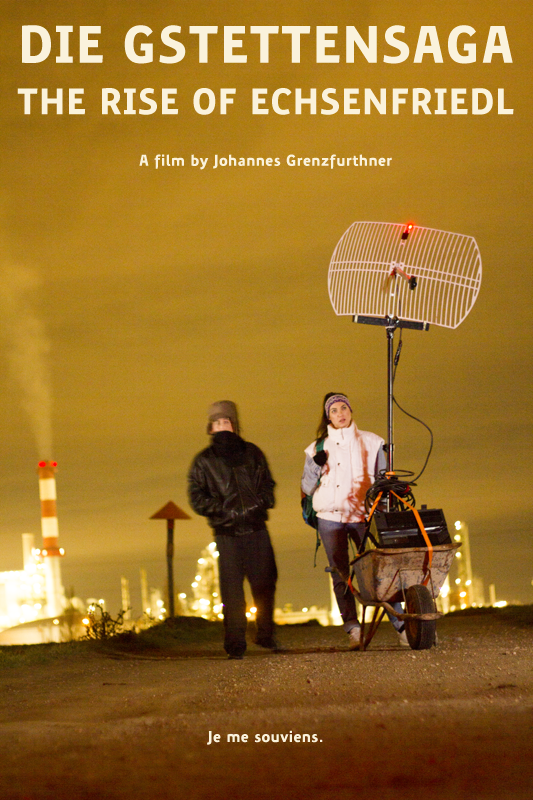 Link
---
Boing Boing recommends "Zardoz is pleased" (Zardoz Vs. ET)

Cory Doctorow of Boing Boing recommends "Zardoz is pleased"!

Hi-resolution reproduction of original oil painting from 2015.

Created by Johannes Grenzfurthner (of monochrom) and Cha
Johannes Grenzfurthner: http://www.grenzfurthner.com
Cha (contact): yan AT monochrom.at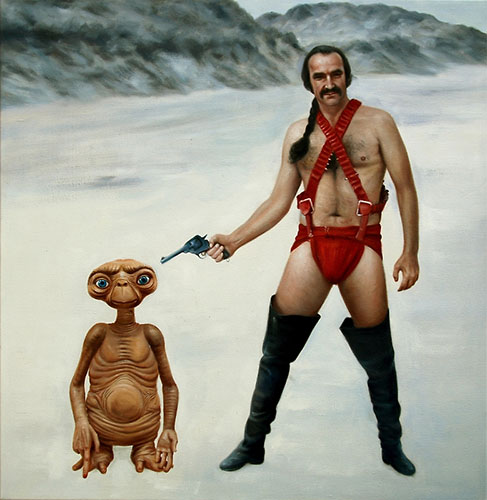 Link
---
Zardoz is pleased: monochrom's Johannes Grenzfurthner and Cha present someone who just wants to phone home

It's actually pretty easy: a) The penis is evil. b) Don't destroy the Vortex. c) Phone home.
But our little friend had to learn his lesson the hard way. Is there more to say?

Hi-resolution reproduction of original oil painting from 2015.

Created by Johannes Grenzfurthner (of monochrom) and Cha

Johannes Grenzfurthner: http://www.grenzfurthner.com
Cha (contact): yan AT monochrom.at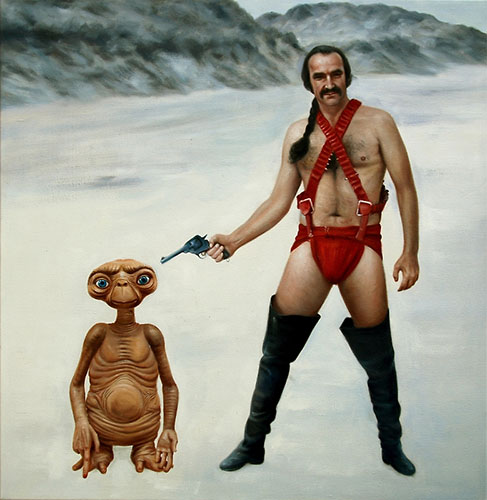 Link to products (posters, mugs, shirts, pillows, duvets, leggins, all you can wish for!)


---
"Die Gstettensaga" in Pittsburgh (at Pittsburgh Filmmakers)

"Die Gstettensaga" will be shown in Pittsburgh! And Johannes Grenzfurthner will be present to talk about monochrom and "Die Gstettensaga".

When, where? April 30, 2015, 7:30 pm at Pittsburgh Filmmakers (477 Melwood Ave, Pittsburgh, Pennsylvania 15213, USA).
---
monochrom in Boston: Context Hacking @ Boston University

A talk by Johannes Grenzfurthner, monochrom.
The term "context hacking"—like its older mimetic sibling "communication guerilla"—refers to unconventional forms of communication and/or intervention in more conventional processes of communication. Context hacking is a specific style of political action drawing from a watchful view of the paradoxes and absurdities of power, turning these into the starting point for interventions by playing with representations and identities, with alienation and over-identification.
Johannes Grenzfurthner will present some projects by monochrom, a worldwide operating collective from Vienna dealing with technology, art, and philosophy that was founded in 1993. The group specializes in an unpeculiar mixture of proto-aesthetic fringe work, pop attitude, subcultural science, and political activism. Their mission is conducted everywhere, but first and foremost "in culture-archaeological digs into the seats (and pockets) of ideology and entertainment."

April 11, 2015, 6 pm at Boston University Room B50, Stone Science Auditorium, 675 Commonwealth Avenue, Boston MA, USA.
---
"It's a bug hunt!!" featured in 'The Art of Future Warefare'

Indeed! 'The Art of Future Warefare' featured our little mash-up!
Artists Johannes Grenzfurthner and James Brothwell from monochrom have taken the iconic M41A rifle from the 1986 film Aliens and placed it in the hands of a Muppet — Kermit The Frog. The incongruous 1950s style pop art drawing is titled It's A Bug Hunt — fitting given a frog's natural appetite and Kermit's origins in that post-war decade. Those who have seen the film will recall the memorable line uttered by the film's laconic Corporal Hicks, a United States Colonial Marine who sees through his commanding officer's spin on their orders to investigate some kind of alien life form, a xenomorph. In the end, the 22nd Century's most advanced weapons and fiercest fighters are no match for what they find.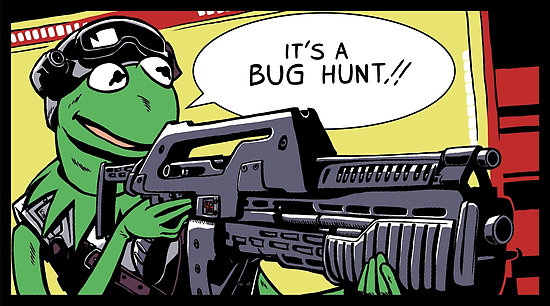 ---
Traceroute: We finished our documentary roadtrip

Eddie Codel, Jenny Marx and Johannes Grenzfurthner finished their 7000 miles roadtrip for the upcoming documentary "Traceroute" --. and what a journey it was! We will keep you updated!

"Traceroute: A Personal Journey Full Of Dangers, Creatures And More Or Less Precarious Working Conditions"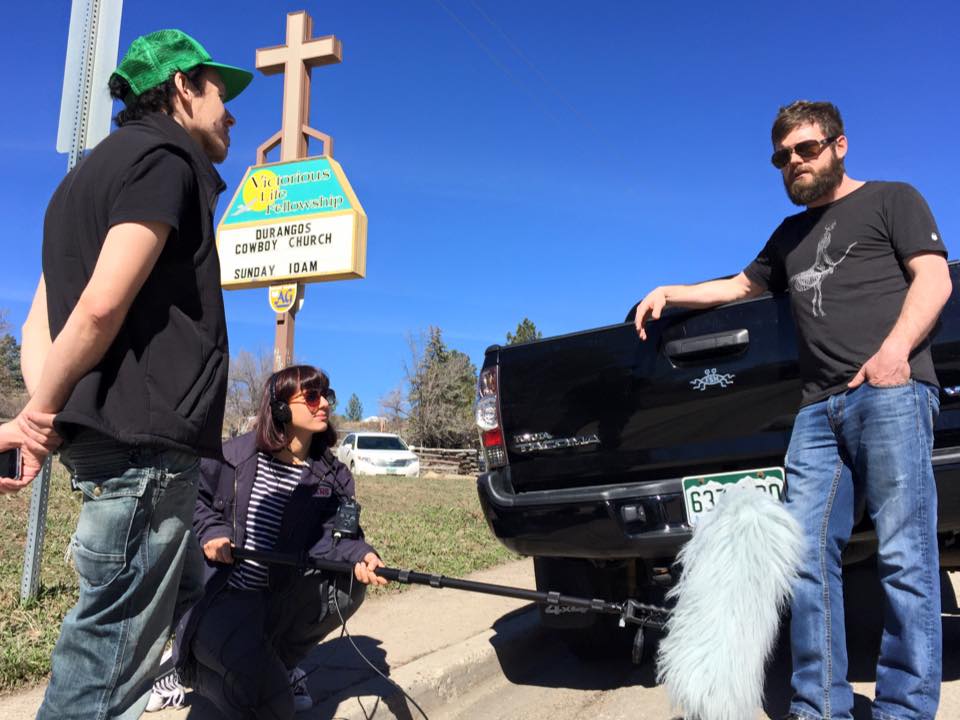 Link (Page)
Link (Facebook)
Link (IMDb)


---
[Archive]
---