Bolsheviks!
Here is our "Letters of Intent Hall of Fame"!
We will be posting new developments on Sierra Zulu's acting front on this page!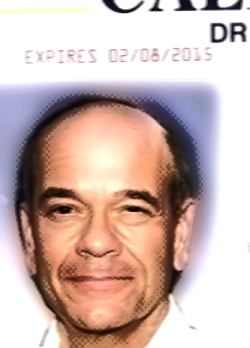 Robert Picardo
Robert Picardo was born in Philadelphia, Pennsylvania, USA, where he spent his whole childhood. He graduated from the William Penn Charter school and attended Yale University. At Yale, he landed a role in Leonard Bernstein's "Mass" and at the age of 19, he played a leading role in the European premiere of "Mass". Later, he graduated with a B.A. in Drama from Yale University. He appeared in the David Mamet play "Sexual Perversity in Chicago and with Diane Keaton in "The Primary English Class".
In 1977, he made his Broadway debut in the comedy hit "Gemini" with Danny Aiello and also appeared in Bernard Slade's "Tribute", "Beyond Therapy" as well as "Geniuses" and "The Normal Heart" for which he won a Drama-Logue Award.
Then, he became involved in television, where he soon was nominated for an Emmy award for his role as "Mr. Cutlip" on the series "The Wonder Years" (1988). Bob appeared in several series: "Frasier" (1993), "Ally McBeal" (1997), "Home Improvement" (1991), "The Outer Limits" (1995) and "Sabrina, the Teenage Witch" (1996). In 1995, he got the role as "The Doctor" on "Star Trek: Voyager" (1995) where he also directed two episodes. He also got roles in Doubletalk (1975), Star 80 (1983), Get Crazy (1983), Oh, God! You Devil (1984), Innerspace (1987), Munchies (1987), China Beach (1988) (TV), Samantha (1992), White Mile (1994) (TV), Star Trek: First Contact (1996), Small Soldiers (1998), Quantum Quest: A Cassini Space Odyssey (2010) (aka 2004: A Light Knight's Odyssey), and so on.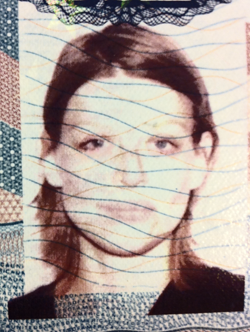 Amber Benson
Amber Benson is an American actress, writer, film director, and film producer. She is best known for her role as Tara Maclay on the TV series Buffy the Vampire Slayer, but has also directed, produced and starred in her own films Chance (2002) and Lovers, Liars & Lunatics (2006). She is also co-director with Adam Busch of Drones.
Benson was 14 when she made her feature-film debut in the Steven Soderbergh-directed movie King of the Hill. While still working on Buffy the Vampire Slayer, Benson co-wrote the movie The Theory of the Leisure Class with director Gabriel Bologna, released in 2001, and directed, produced, edited, and acted in a digital video feature called Chance (2002) which also featured her Buffy co-star James Marsters. She also collaborated with director James Kerwin in 2003 to produce her play, Albert Hall, in Hollywood.
After her time on Buffy, Benson began production on a series of animation films for the BBC with co-creator Christopher Golden and animation studio Cosgrove Hall. Ghosts of Albion: Legacy (2003) and its sequels are available on the BBC Cult website. In 2006, Benson released her second independent feature film Lovers, Liars & Lunatics through her own production company, Benson Entertainment.
Benson also writes very successful novels and comic books. Her most recent novel is How To Be Death.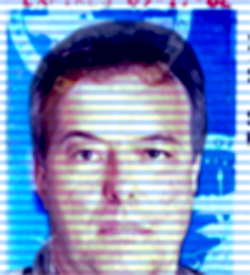 Jello Biafra
Jello Biafra is an American musician, spoken word artist and leading figure of the Green Party of the United States. Biafra first gained attention as the lead singer and songwriter for San Francisco punk rock band Dead Kennedys. After his time with the band concluded, he took over the influential independent record label Alternative Tentacles, which he had co-founded in 1979 with Dead Kennedys bandmate East Bay Ray. Although now focused primarily on spoken word, he has continued as a musician in numerous collaborations. Politically, Biafra is a member of the Green Party of the United States and actively supports various political causes. He ran for the party's Presidential nomination in 2000, finishing second to Ralph Nader. He is a staunch believer in free society, who utilizes shock value and advocates direct action and pranksterism in the name of political causes. Biafra is known to use absurdist media tactics, in the leftist tradition of the Yippies, to highlight issues of civil rights and social justice.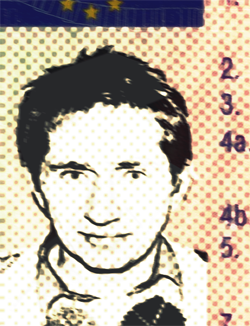 Schorsch Kamerun
Schorsch Kamerun (born 1963) is a German musician, singer, author, theatre director, and club proprietor.
He is best known as the founding member and lead singer of Die Goldenen Zitronen, a political punk band from Hamburg. In recent years, he has also worked as an author and director for the theater and has staged several of his plays at renowned theatres around Germany, Austria and Switzerland, such as the Volksbuehne in Berlin.
Kamerun is also co-founder, with Rocko Schamoni and others, of the Golden Pudel nightclub in Hamburg, which is well known as a center of the Hamburger Schule movement in German alternative rock.
He also released some solo albums (1996: Warum Ändern Schlief, 1997: Now: Sex Image, 2000: Monsters Rule The World!), radio dramas and recorded songs for a few compilation albums.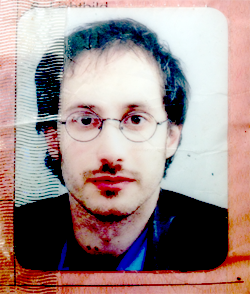 Michael Ostrowski
Michael Ostrowski grew up in Rottenmann, Styria, Austria. In 1991 he began to study English and French in Graz, Oxford and New York. His acting carrer started rather accidentally when he met Ed Hauswirth of the experimental theatre group 'Theater im Bahnhof' in Graz. With this group he made his first appearances as an actor in 1993. In 2002 they won the Nestroy theatre prize for best off-production. In 2002, he landed his first movie role in Nogo, in which he played one of the lead characters, Sam. So far, the most successful and popular movie production he worked in is the comedy Nacktschnecken (2004), for which he wrote the screen-play at the end of the 1990s. The movie was directed by Michael Glawogger. Ostrowski is still active in the theater, performing in the Grazer Schauspielhaus and the Wiener Kammerspiele, amongst others. In the early 1990s he began working as an event host, including various large-scale events like the 'Krone-Fußballgala' and the Nestroy Award Gala in 2003. In 2008, 2009 and 2010 he hosted the Amadeus Music Awards. He contributed to the screen-play of the feature film Die unabsichtliche Entführung der Frau Elfriede Ott (2010). He also played the main character in the film, a performance which won him the Austrian Movie Award.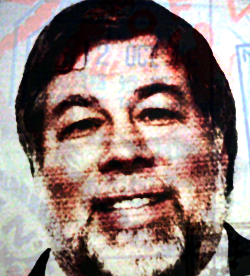 Steve Wozniak
Stephen Gary "Woz" Wozniak is an American computer engineer and programmer who founded Apple Computer, Co. (now Apple Inc.) with Steve Jobs and Ronald Wayne. Wozniak created the Apple I and Apple II computers in the mid-1970s, which contributed significantly to the microcomputer revolution of that era.
In the film, the UN peacekeepers have a piece of machinery from the 1980s, and this old piece of machinery will have the voice of Steve Wozniak. It took director Johannes Grenzfurthner half a year to get Steve's agent to forward along the email, but Steve replied almost immediately saying, "That sounds like a good natured and great film, I'd be happy to do that." Isn't that great? Our email agreement now is that he'll record the 25 (or so) lines that we need from him from home, and we'll clean it up and process it here on our end. We're hoping to see him at the premier!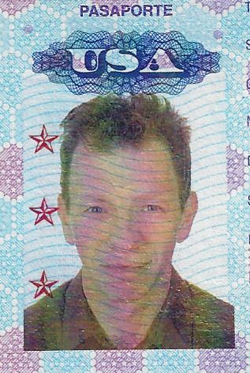 Max Grodenchik
Max Grodénchik's TV credits include CSI: Crime Scene Investigation, E.R., Crossing Jordan, Tales from the Crypt, Six Feet Under, The Drew Carey Show, Sliders, and the BBC series Hustle. He played in two episodes of Star Trek: The Next Generation, which led to his seven seasons as the recurring character Rom on Star Trek: Deep Space Nine.
Film credits include King of California, Bruce Almighty, Apollo 13, Sister Act, Barton Fink and The Rocketeer. He played the title role in the Dino De Laurentiis-produced horror film Rumpelstiltskin, written and directed by Mark Jones (who launched the Leprechaun franchise).
On the stage he has worked off-Broadway with Glenn Close, and at the Guthrie Theater, Yale Repertory and Center Stage, Baltimore. He also toured with Center Stage's Young People's Theatre, bringing live performances to school children across the entire state of Maryland.
He began his acting career appearing in plays at the Magic Theatre, San Francisco, in the days when Sam Shepard was that theatre's playwright-in-residence.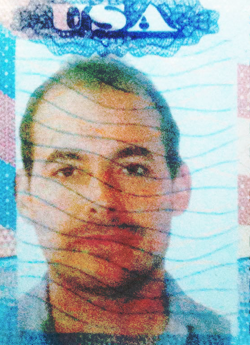 The Yes Men
The Yes Men are two culture jamming activists: Jacques Servin and Igor Vamos. Through actions of tactical media, The Yes Men primarily aim to raise awareness about what they consider problematic social issues.
Igor Vamos (alias Mike Bonanno) is an internationally known multimedia artist. He is an associate professor of media arts at Rensselaer Polytechnic Institute. He is also a co-founder of RTMark and the recipient of a 2003 Guggenheim Fellowship.
Jacques Servin (alias Andy Bichlbaum) started RTMark in 1993, a bulletin board for pranking actions, but whose goal was to get attention for under-reported issues. He is an author and teaches as an Assistant Professor of Communication, Design, and Technology in the School of Art, Media, and Technology at Parsons The New School for Design in New York City.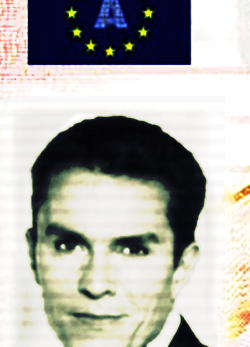 Alfons Haider
Alfons Haider began his acting career in kindergarten, playing Prince Charming in "Cinderella". He trained professionally at both The Conservatory of Vienna and the Lee Strasberg Institute in Los Angeles. After starring in many plays in Austria's most prestigious theaters, he made his way onto the international scene with various European co-productions of television miniseries and specials. After winning the German Tony Award (INTEGA) for the role of Daniel Kaffee in "A Few Good Men" he was upgraded from prince to king in Rodgers and Hammerstein's "The King and I"; which became the most successful production of the play in Europe. He has also more recently become Austria's most renowned cabaret star, playing stages from Vienna to Carnegie Hall, while emerging as Austria's number one television personality (e.g. host of "Dancing Stars", Vienna Opera Ball). He is passionately involved in charities for the benefit of children in need and the Austrian Aids Foundation.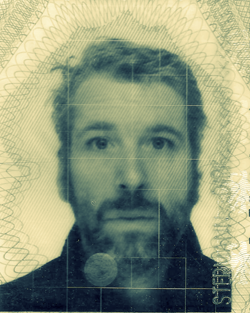 Dirk Stermann
Dirk Stermann began to study History and Theatre Arts at the Heinrich-Heine University in Düsseldorf/Germany and continued his studies in Vienna/Austria from 1987 onwards, but didn't bother graduating. He is working at the Austrian Broadcasting Company (ORF) since 1988; since 1990 he is the German half of the comedy duo Stermann & Grissemann. The duo hosted the radio satire shows Salon Helga (ORF), Radio Blume (ORF) and Show Royale (Radio Eins, Berlin) and published several books.
Since 2004 Dirk has hosted the "Protestsongcontest" at the Rabenhof Theater in Vienna. In 2007 he started hosting the popular TV talkshow "Willkommen Österreich".
Dirk Stermann is married to journalist Christine Schatz and they have a daughter.
Movies: Silentium (Austria 2004, Director: Wolfgang Murnberger), Import Export (Austria 2007, Director: Ulrich Seidl), Immer nie am Meer (Austria 2007, Director: Antonin Svoboda)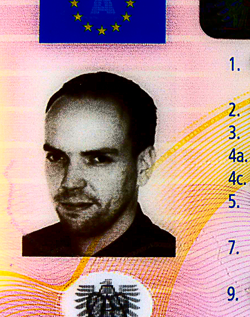 Robert Stachel
Robert Stachel (born 1972) is a comedian and TV producer living in Vienna, mostly identified as a member of the comedy group maschek that he co-founded in 1998.
maschek have been an integral part of the comedy programmes of Austrian public television for several years. In their performances, maschek take on politicians, celebrities, television personalities, and the like, lampooning controversial aspects and sore spots of Austrian politics and society. Performing in maschek, Stachel is known for his ability to switch between characters, inflections, and accents in a split second without losing his timing.
Stachel studied Journalism and Political Science at the University of Vienna and the FU Berlin. From 1994 to 2006, he worked as a freelancer, mostly dealing with research, development and project organization in the intersection of media, society and software. He was also involved in a number of alternative media projects, starting in the 1990s with college TV and radio. Later he co-developed the Vienna Community TV station "Okto".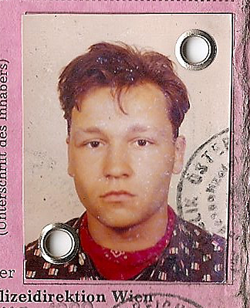 Gerald Votava
Gerald Votava (*1970) is an Austrian actor, musician and radio host.
He is well-known for his appearances in the TV shows Montevideo (1998-1999), Dorfers Donnerstalk (2006-) and Die Schlawiner (2010).
Movie roles in Tempo (Stefan Ruzowitzky, 1998), Hinterholz 8 (Harald Sicheritz, 1999) or Ternitz, Tennessee (Mirjam Unger, 1998).
He won a Romy Award 1998 and Salzburger Stier Award 2001 – both as member of radio comedy show Projekt X.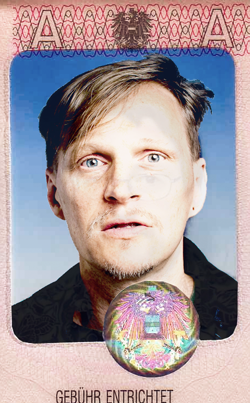 Georg Friedrich
Georg Friedrich is an Austrian actor and performer. After finishing his acting training at Krauss Acting School in Vienna, he has grown to be a vital part of Austria's movie scene and participated in many successful film and TV productions. From time to time he performs at various theatres, including the prestigious Volksbühne in Berlin. In 2004 he won the Shooting Star Award at the Berlinale Film Festival.
Exemplary filmography: Müllers Büro (1986), 71 Fragments of a Chronology of Chance (1994), Blutrausch (1997), Nordrand (1999), Dog Days (2001), Free Radicals (2003), Nacktschnecken (2004), Klimt (2006), Nordwand (2008), Atmen (2011).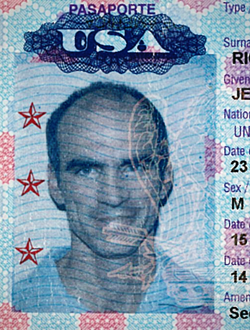 Jeff Ricketts
Jeff Ricketts is an American League-trained theater, film and television actor. He has performed in over 100 plays in New York, regional theater, Shakespeare Festivals and international theater. While in New York, he played the title role in Richard Schechner's critically acclaimed production of FaustGastronome. Dr. Faustus, in this production, was an alchemist-turned-master chef and the show performed in New York, London, and Glasgow.
In Hollywood, Jeff has appeared in many dramatic and comedic television series' including CSI, Drew Carey, NYPD Blue, 24, Star Trek Enterprise, Charmed and he did Joss Whedon's hat trick having guest-starred on all three of his shows: Buffy, Angel, and Firefly.
In 2011 Jeff has played the Captain of the International Space Station in monochrom's ISS. This improvisational sitcom was filmed before live audiences in Vienna and Berlin.
Jeff's films include Holes, Clockstoppers and he recently wrapped shooting The Boundary Man starring Klaus Maria Brandauer.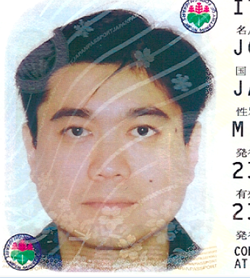 Joi Ito
Joichi "Joi" Ito is an influential thinker, speaker, and seed investor driving the international development of the Internet. He was selected as a "Global Leader for Tomorrow" by the World Economic Forum; as one of the 25 Most Influential People on the Web by BusinessWeek; as a member of the "Cyber-Elite" by Time magazine; as a "Leader of the Pack" by Newsweek, and as a member of "The Next Establishment" by Vanity Fair.
By the early 1990s, Joi had already realized the power and potential of the Internet, and in 1994, at the age of 28, he founded one of the first web development companies in Japan, Eccosys, which eventually became Digital Garage, now one of the most actively traded public Japanese Internet companies; he also helped establish, and became CEO of, the first commercial Internet service provider in Japan. He helped to found Infoseek Japan–the first commercial search engine in Japan–and served as its chairman. Subsequently, Joi shifted his focus to early-stage venture investing and was an early investor in over 40 companies including Flickr, Six Apart, Last.fm, Kongregate, Kickstarter, and Twitter. He continues to invest in start-up companies through his venture fund, Neoteny Labs, which focuses on Southeast Asia and the Middle East.
In addition to private-sector work, Joi has been part of a wide range of governmental, arts, and non-profit organizations, and has participated in dozens of central and local government study groups, committees, and advisory boards.
Joi has served on numerous non-profit boards involving computing and the Internet, including the Internet Corporation for Assigned Names and Numbers (ICANN); the Open Source Initiative (OSI); Computer Scientists for Social Responsibility (CPSR); and the Internet Association of Japan; the Mozilla Foundation; WITNESS; Startl; and Global Voices, a network of bloggers focusing on free speech and promoting the less-heard voices around the world. For the past 10 years he has served as a juror for Prix Ars Electronica.
In 2003, Joi was invited to join the board of Creative Commons, and in 2011 he was announced head of the MIT Media Lab.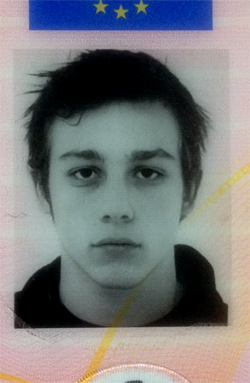 Harry Lampl
Harry Lampl, born 1987, majored in Technical Physics at the University Graz. Has appeared in numerous film and TV productions as well as in theatre plays. Awards: Prize of the Jury in the category 'actor' at the 12th International Film Festival of the Film Academy Vienna 2007 for playing Marco in Sigmund Steiners "Harz".
Selected projects: "Gehen am Strand" (Caspar Pfaundler, 2011), "One Way Trip" (Markus Welter, 2010), "Blutsfreundschaften" (Peter Kern, 2009), "Freischwimmer" (Bernhard Riener, 2009), "Mono" (Barbara Grascher, 2007). TV: "Verfolgt – Der kleine Zeuge" (Andreas Senn, 2012), "Soko Kitzbühl: Jungbrunnen" (Mike Zens, 2012).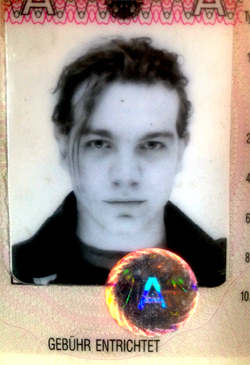 Jimi Lend (alias Johann Wolfgang Lampl)
Jimi Lend, born 1980, lives and works as a freelance actor, director, author, poetry slammer and event organizer in Vienna. Trained as an actor at the University for Music and Performing Arts in Graz (graduated in 2003). Winner of the Max Reinhard Award and the audience award at the Annual Meeting of German Speaking Acting Schools in Essen 2002. Engagements at the Schauspielhaus Graz, Theater im Keller Graz, Forum Stadtpark Graz, Ensembletheater Wien, Theater m.b.H. at the Kabelwerk Wien, Forum Theater Wien, ortszeit and Theater im Bahnhof Graz. Co-founder of the "little drama boyz", the "Vitamins of Society" (directing, organisation, acting) and the "LickeDeela"(Funk, http://jimilend.wordpress.com).
Filmography: "Dutschke" (Stephan Krohmer, 2008), "Der Knochenmann" (Wolfgang Murnberger, 2008), "Mutig in die neuen Zeiten" (Harald Sicheritz, 2006), "Anschlagsordnung" (Camillo Meinhart, 2006), and "Harz" (Grasch/Steiner/Glehr, 2005).

More? Soon, Soviets, soon!