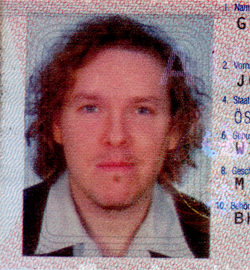 Johannes Grenzfurthner
(Director, screenwriter)
Johannes is an artist, writer, curator, and director. He is the founder and artistic director of monochrom, an internationally acting art and theory group. He holds a professorship for art theory and art practice (at the University of Applied Sciences in Graz, Austria) and teaches Guerrilla Communication (at the University of Arts in Linz, Austria). He is head of the Arse Elektronika festival in San Francisco, host of Roboexotica (Festival for Cocktail-Robotics, Vienna and San Francisco), and co-curates the paraflows symposium in Vienna. He has spoken at SXSWi, O'Reilly ETech, FooCamp, Maker Faire, HOPE, Chaos Communication Congress, Google (Tech Talks), ROFLCon, Ars Electronica, TEDx, Transmediale, Influencers, Mozilla Drumbeat Barcelona or the Neoteny Camp Singapore.
He and his projects have been featured in New York Times, Liberation, Spiegel, San Francisco Chronicle, CNN, Reuters, Slashdot, Boing Boing, New Scientist, The Edge, LA Times, NPR, ZDF, Zuendfunk, Gizmodo, Wired, Süddeutsche Zeitung, CNet and the Toronto Star.
He is afraid of skin cancer.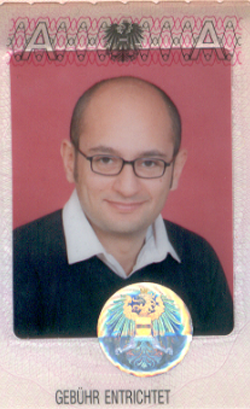 Arash T. Riahi
(Producer, Golden Girls Filmproduktion)
Born 1972 in Iran, Arash T. Riahi has lived in Vienna/Austria since 1982. A writer, director & producer, he studied Film and the Arts and founded the film production company Golden Girls Filmproduktion in 1998. Riahi has written, directed and produced several award-winning documentaries, shorts, experimental films, music videos and commercials. His films The Souvenirs of Mr. X, Exile Family Movie, Mississippi and For a Moment, Freedom have received more than 50 international awards. For a Moment, Freedom was the Austrian candidate for the Academy Awards in 2010.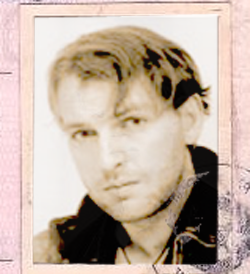 Martin Gschlacht
(Director of Photography)
Martin Gschlacht is an Austrian cinematographer and co-founder of the Viennese movie production company coop99. He graduated from Höhere Graphische Bundes-Lehr- und Versuchsanstalt Wien as a camera assistant and started working as a cameraman for music videos as well as short films and commercials. He continued his studies at the Filmakademie Wien, where he graduated 1996 in cinematography and production. Two years later he founded the Martin Gschlacht production company along with Valentin Hitz and Markus Wogrolly, which produced a couple of short films. In 1999 he co-founded the Viennese production company coop99 along with the directors Barbara Albert, Antonin Svoboda and Jessica Hausner. Gschlacht continues working on other cinematographic projects and also has been teaching at the Viennese film college since 2008. Two of the movies he has worked on as a cinematographer were featured in the contest program of the international film festival of Venice: Shirin Neshat's Women Without Men and Jessica Hausner's Lourdes.
Gschlacht founded the Academy of Austrian Film along with other Austrian creators. He is now a member of the board of the same.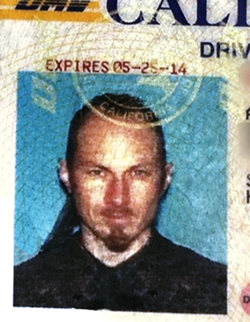 Aaron Muszalski
(VFX/CGI)
Aaron Muszalski is an artist, storyteller and tireless proponent of collaborative culture. He is a frequent contributor to some of the Web's most popular blogs, like Boing Boing (for whom he guest hosted BB Video) and Laughing Squid (former Associate Editor). Before emigrating to the Internet, he spent a decade creating groundbreaking visual effects for George Lucas at both Industrial Light + Magic and LucasArts, earning screen credits on such diverse productions as Star Wars: Episode I and the videogame classic, The Secret of Monkey Island. An accomplished maker with a volunteering problem, he is perpetually involved in a variety of large and often improbable industrial arts projects. Recent collaborations in this area include SYZYGRYD (a 2.5 ton musical instrument and interactive fire sculpture) and the Burning Man (the massive central effigy of the eponymously named Burning Man festival, which he has built since 2007). He currently works as a Storyteller for the Wikimedia Foundation, showcasing the unique stories of Wikipedia users around the world.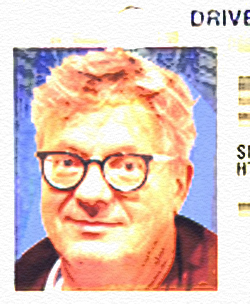 Mark Mothersbaugh
(Soundtrack)
Emmy award-winning composer Mark Mothersbaugh has written the music for more than 70 film and television projects. He first came to prominence in the music world in the 1970s as lead singer and keyboard player of the progressive new wave/rock band DEVO, who released a series of highly eclectic and satirical albums including "Are We Not Men?" and "Freedom of Choice."
In the mid-1980s, Mothersbaugh began to write music for commercials where he received a Clio award for his work. He then went on to composing music for numerous television projects including the memorable theme song and underscore for Pee-Wee's Playhouse.
He then scored the popular children's series Rugrats. He also wrote the music for the hugely successful The Rugrats Movie.
In 1996, Mothersbaugh met Wes Anderson and scored the filmmaker's critically acclaimed Bottle Rocket. He wrote the music for Anderson's Rushmore starring Bill Murray and The Royal Tenenbaums starring Gene Hackman, Gwyneth Paltrow, Anjelica Huston and Owen Wilson. The Life Aquatic With Steve Zissou marks Mothersbaugh's fourth collaboration with Anderson.
Mothersbaugh's other feature film credits include Cloudy with a Chance of Meatballs, Catherine Hardwicke's Lords of Dogtown and Thirteen, Joe and Anthony Russo's Welcome to Collinwood starring George Clooney, Happy Gilmore starring Adam Sandler, 200 Cigarettes and The New Age from director Michael Tolkin and producer Oliver Stone, among others. Mark's record and song production credits include work with artists like Vampire Weekend, David Bowie, Cypress Hill, David Byrne, Beck, Iggy Pop, B-52's, Jacob Dylan, Cindy Lauper and A Tribe Called Quest.
Mark was the recipient of BMI's distinguished Richard Kirk Lifetime Achievement Award.
Recent television credits include HBO's Enlightened and Big Love.
Further extending his musical palate, Mothersbaugh has scored numerous video games including The Sims and Boom Blox.
Mothersbaugh is a world-renowned artist who cites Andy Warhol as inspiration. His paintings and drawings have been shown in galleries around the world.
He continues to perform with DEVO, which has had resurgence in recent years. The group has played concerts across the country including Central Park in New York and the 2010 Winter Olympics in Vancouver.
Mothersbaugh was born in Ohio and studied at Kent State University.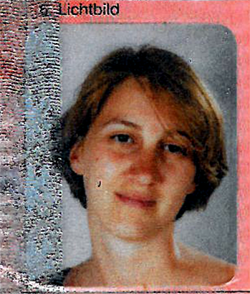 Sabine Gruber
(Producer, Golden Girls Filmproduktion)
Sabine joined Golden Girls Flmproduktion in 2010 after ten years of experience in international film content / program sales worldwide at the Austrian Broadcasting Corporation (ORF) to be a Golden Girls producer.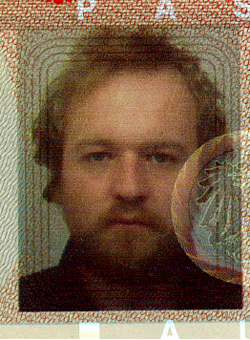 Roland Gratzer
(Co-Screenwriter)
Roland Gratzer (*1983) is writer, artist, musician, and self-defined "communication gland."
He joined the collective monochrom in 2005. Roland did academic research about blogs and blog culture for the University of Applied Sciences in Graz, Austria in 2006 and 2007.
He is a freelance radio journalist and radio host (ORF FM4 and Oe1) and writes for a couple of online/print magazines. He is co-curating the KOMM.ST festival in Styria/Austria and co-creator of the CAMPAIGN series at Volkstheater (Vienna, Austria).
Recurring topics in his work are: progressive theater, media theory, popular culture studies, and guerrilla media tactics.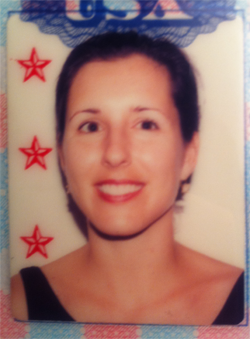 Khris Brown
(Casting director, USA)
Khris Brown is a 20-year veteran casting & directing talent for film, animation & video games. She specializes in high-end talent procurement & empowering directing, focusing on actors' needs. Her distinguished projects have won recognition from both AMPAS & BAFTA.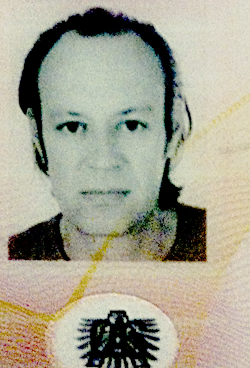 Ramses Ramsauer
(First Assistant Director)
Ramses Ramsauer has been an assistant director in Austrian cinema for 20 years now. He contributed to the production of movies such as Haneke's 71 Fragments of a Chronology of Chance, Leytner's Schwarzfahrer, Payer's Am Ende des Tages, Rebic's Jugofilm and Roehler's Jew Suss: Rise and Fall.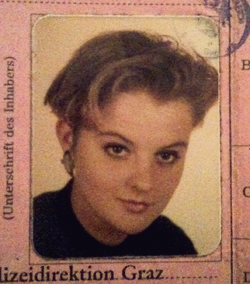 Sandra Gigerl
(Production manager)
Sandra Gigerl has been working as a production manager in European film for 20 years. Unfortunately, she has mainly worked on not the greatest, quasi bad projects. Notable exceptions are Tag und Nacht and Oh Yea, She Performs with Mobile Film – and now Sierra Zulu with Golden Girls and monochrom.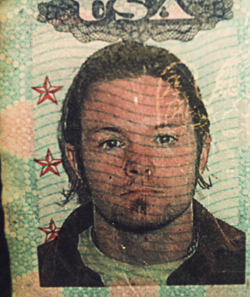 Ryan Finnigan
(Tech prop designer, metalwork)
Ryan Finnigan is a metal artist, roboticist, musician, inventor, and "hardware hacker (someone who modifies there own existing electronics to make it do new things) who is based in Durango, Colorado. He is self-taught in do-it-yourself electronics and arduino development, and has been an active participant in the electronic arts. He is a DIY enthusiast to the fullest extent and is deeply passionate about sharing his knowledge with others.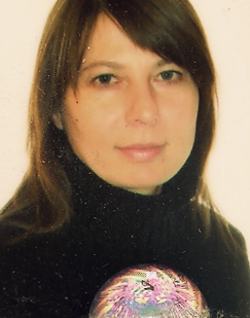 Michaela Oppl
(Make-Up and SFX-Make-Up)
Michaela Oppl is a make-up artist and a specialist for SFX make-up and has worked on such diverse film productions as Haneke's The Piano Teacher, Glawogger's Slumming, Riahi's For a Moment Freedom, Murnberger's Der Knochenmann and Carreras' Flores negras. TV productions: Vier Frauen und ein Todesfall and Dorfers Donnerstalk.
In 2009 she received the award for best make-up in Flores negras from the Málaga Spanish Film Festival.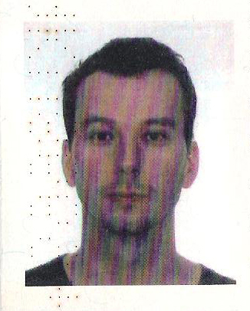 Sebastien Bedard
(Sound design)
Born and based in Montréal, Canada, Sébastien Bédard has been working for the past 13 years as a full-time sound designer and sound editor on different types of audiovisual projects, from movies to television series, documentaries, advertising, theatre and web projects. Over the times he has accumulated three Gemini Awards, which honour the best in Canadian television as determined by members of the Academy of Canadian Cinema & Television and other industry professionals.
A non-exhaustive list of major projects he's been involved in can be accessed through his IMDB entry at: www.imdb.com/name/nm1922050.


Monika Buttinger
(Costume Designer)
Monika Buttinger was born in Wels/Upper Austria. After attending art school in Linz and studying fashion design in Vienna, she worked as a freelancer for different fashion labels such as Eisbaer and Airfeld.
In 1998 she made her first costume design works for TV. Her prolific feature film credits now span over thirty-five films. They include Fernando Mereilles's 360°, Goetz Spielmann's Revanche, Arash T. Riahi's For a Moment Freedom and Erwin Wagenhofer's Black, Brown, White.
In 2008 she started her label "zojas" which is based in Vienna.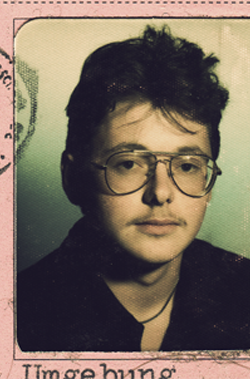 Guenther Friesinger
(Producer, monochrom)
Guenther Friesinger lives in Vienna and Graz as a philosopher, artist, producer, curator and edu-hacker. He is founder and head of the paraflows Festival, co-founder and head of the QDK – quarter for digital culture, member of monochrom, co-organizer of the Arse Elektronika Festival and the Roboexotica Festival and CEO of the argeTYPO3. Publications: Mind and Matter: Comparative Approaches towards Complexity, Urban Hacking: Cultural Jamming Strategies in the Risky Spaces of Modernity, Public Fictions, Pr0nnovation?: Pornography and Technological Innovation.
Tag cloud: contemporary art, activism, media theory, radical innovation, science fiction, free software and copyright.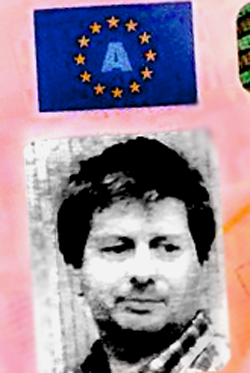 Hans Wagner
(Prop design)
Hans Wagner is prop designer, set decorator and art department extraordinaire and can already look back on a long and successful career. He has worked on such diverse film productions as Caché (Michael Haneke), Immer nie am Meer (Antonin Svoboda), Schlafes Bruder (Joseph Vilsmaier) and Der Überfall (Florian Flicker).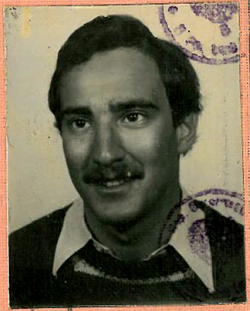 Michael Seeber
(Producer, Golden Girls Filmproduktion)
Michael was born in 1954 in Innsbruck (Austria) and studied Biochemistry in Innsbruck and Mainz (Germany). Towards the end of his studies, he and some friends founded a cellar theatre in Innsbruck where he was active not only as a director but also as an actor on stage. In this period he started writing his first scripts and novels and was awarded the Theodor-Körner Award for Literature by the Federal President of Austria in 1986. In 1988 he set up the Vienna-based film production company Prisma Filmproduktion. Since then he has been working as a scriptwriter, director, developer and producer. Since early 2007, Michael has been working as a freelance producer and scriptwriter, most recently in close cooperation with Golden Girls Filmproduktion, Vienna.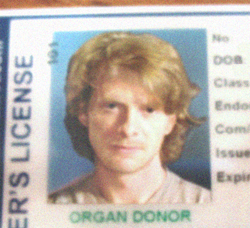 Steve Tolin
(Special FX, creature effects)
Steve Tolin is the award winning owner and operator of Tolin FX, an American special effects design and fabrication studio, located in Pittsburgh, Pennsylvania. Tolin FX focuses on the design and fabrication of Special Effects Make-up, Special FX Props, Radio Controlled, Cable Driven, and Hand Operated Puppets, and Computer Visual Effects. From conceptualization to execution, Steve and Tolin FX provide cost effective, creative solutions to complex and specialized problems. Serving the Film, Television, and Theatre Industries since 1999, Tolin FX has earned a reputation for detail-oriented precision and a passion for creation.
Steve Tolin has also made his film production debut as a member of Clear Conscience Pictures, creating a feature length science fiction adventure entitled, It Came from Yesterday.
To learn more about Steve Tolin and Tolin FX and to see some of their work, please visit http://www.tolinfx.com. To find out more about It Came from Yesterday and Clear Conscience Pictures, please see http://www.itcamefromyesterday.com. You may also find us on Facebook at Tolin FX and It Came from Yesterday.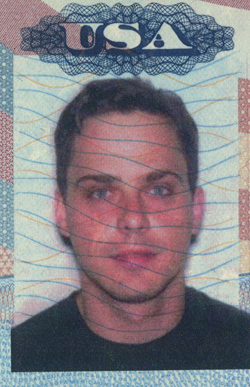 Josh Ellingson
(Graphic design)
Josh Ellingson lives and works as an illustrator in San Francisco, California. In 1999, Ellingson graduated art school and headed west. Since then, Josh has contributed artwork to popular publications and websites worldwide and worked with clients ranging from toy makers to tequila companies.
Partial client list: Wired Magazine, Popular Science, PC Magazine, Hasbro, Adobe Systems, Robogames.
Exhibitions (Solo shows):
2010 All The Best, Mission: Comics & Art, San Francisco, CA;
2009 Bots, Bugs, and Beasts, The Art of Joshua Ellingson, The Museum of Robots, Second Life;
2009 South Carolina State University, Fine Arts Building, SC;
2006 Super7 Gallery, San Francisco, CA;
2003 KidRobot, San Francisco, CA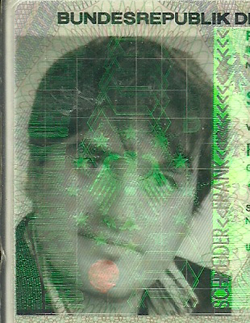 Frank Apunkt Schneider
(Co-screenwriter)
Frank Apunkt Schneider (*1969) lives in Bamberg as an unfree writer, artist and pop theorist. He started writing song lyrics, prose, drama, poetry and essay in 1986. He was a founding member of the art group Die Winkelwurst and did music in real and phantom groups such as The Ernst Neger Revival Band from Chicago and released tapes and CDs on the still existing Hausmacherkassetten label. Since the 1990s he has regularly written about music and pop theory for a number of fanzines and underground magazines. He is the editor of both Skug and Testcard magazines and is the author of Als die Welt noch unterging. Von Punk zu NDW (Ventil Verlag, 2007), a book which tells the story of German postpunk underground in the 1970s and early 1980s. Since 1999 he is a member of monochrom, where he whisks up theoretical frameworks, concept work and brainstorming. Via monochrom he has participated in numerous transmedia projects, exhibitions and art shows.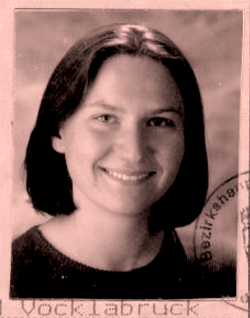 Evelyn Fuerlinger
(Assistance, monochrom)
Evelyn Fuerlinger (born 1975 in Austria). Vienna (AT) based, graduated from the University of Vienna in English and German (majoring in linguistics and literature) in 2004.
Professional experience: project management, translation, research and text on demand, text processing, copy editing. Has worked for: monochrom and IBM (among others).
Co-editor of the monochrom book series and several pamphlets and manifestos.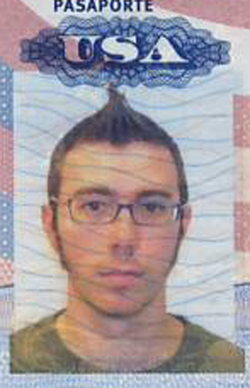 Damien Di Fede
(Soundtrack)
Damien Di Fede is a songwriter and composer originally from San Diego, CA. He began composing in high school and didn't stop until he had completed a Masters degree at UCSD, at which point he abandoned art music altogether to pursue pop music. He has written several albums of the same, which can be enjoyed at http://www.future-boy.net/audio/ with his newest material at http://future-boy.bandcamp.com/. Damien currently lives in Austin, TX with his girlfriend, a roommate, and a cat.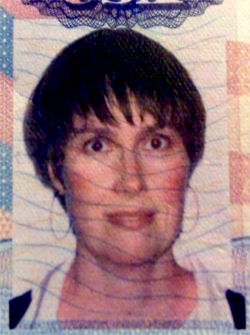 Heather Kelley
(Language consultant)
Heather Kelley is a native speaker of English.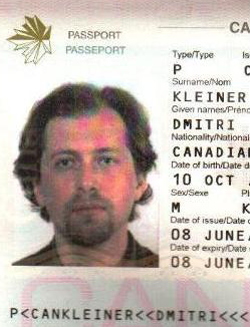 Dmytri Kleiner
(Ideology coach)
Dmytri Kleiner is the dilettantish and polemic author of The Telekommunist Manifesto, a founder of the Telekommunisten Collective and contributing artist to the Collective's Miscommunication Technologies continuing series of artworks, such as Thimbl and deadSwap. Miscommunication Technologies address the social relations embedded in communications technologies by creating platforms that don't quite work as expected, or work in unexpected ways. In The Telekommunist Manifesto, Kleiner has published the Peer-Production licence, a commons-friendly Copyleft/Non-Commercial license the author has described as CopyFarLeft, and proposed Venture Communism, a mode of worker-controlled production modelled on peer networks and the pastoral commons. He can be followed at http://dmytri.info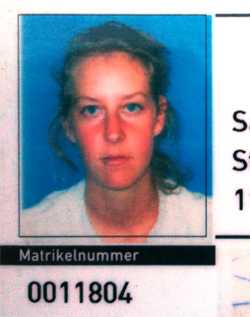 Sarah Strauss
(Location scout)
Sarah Strauss (*1982) is a professional textile designer and media installation artist. She has worked as a location scout for several international productions.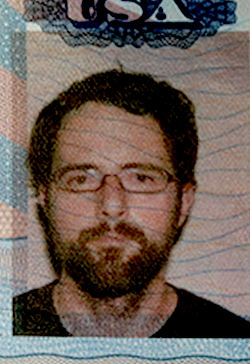 Sean Bonner
(Intelligence)
Sean Bonner is a Los Angeles based entrepreneur, journalist, activist and enthusiast. Bonner has co-founded hackerspaces and blog networks, an art gallery, design firm and record label. He is a board member of Coffee Common, works closely with Neoteny Labs and has been a regular contributor to BoingBoing. He is a co-founder and director of Safecast.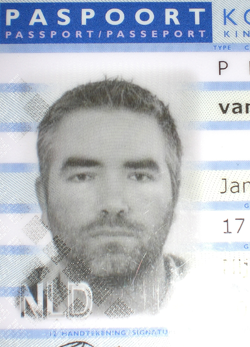 Jan-Willem van Hulzen
(Media design)
Jan-Willem van Hulzen was born in Nijmegen/Netherlands in 1974. He lives and works as an interaction and media designer in Vienna.
He is in charge of Sierra Zulu's web presence and community interface.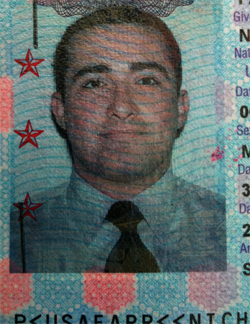 Nick Farr
(Financial consultant, USA)
Nick Farr is a cofounder of HacDC, Make:DC, and The Hacker Foundation. He is an accountant and systems engineer working to improve financial and operational processes within Fortune 500 companies and the federal government. He uses these same skills in his spare time helping assist non-profits, cooperative groups, and many others who help use FOSS technology to fulfill their world-improving missions.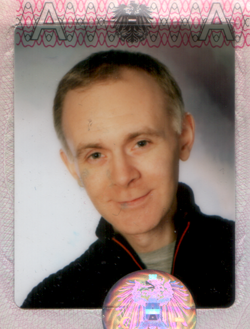 Franz Ablinger
(Technical solutions)
Franz Ablinger, *1967 in Austria. Founding member of monochrom. Holds a degree in electrical engineering, specialized in microprocessor electronics. Discontinued his studies in computer science at Vienna University of Technology to start working in the field of information technology, mainly in the financially-promising banking and insurance branch. Successfully fought the y2k-war, beating the bug with pure logic, followed-up by years of alien employment in Switzerland and Germany to solve other software migration troubles. Retired in 2006 due to spondylitis ankylosans (Bekhterev's disease). Received convalescent care, married (no children), taken long trips to China, Taiwan and Japan. Reborn as full time art student at University of Applied Arts, Vienna in 2009.
Responsible for all technical solutions at monochrom, from internet hosting, special electronics, and stage design, to creating stacking concepts for storing all the books at monochrom HQ. Enjoys hiking in his rare spare time; besides watching social satire, of course. Is excellent at listening to people. Can bring facts to the point. Wants to learn life drawing.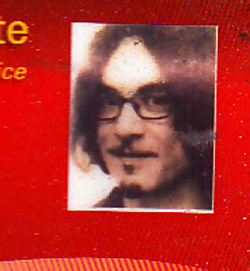 Andreas Rausch
(Storyboard artist)
Andreas Rausch, born in 1963, lives in Bamberg/Germany and works as an independent illustrator and storyboard artist.
After finishing school, he began work in the field of ceramics as a potter, painter and sculptor. While working with ceramics in 1994, he started his career as an illustrator and comic artist for various magazines, postcard manufacturers and comic books publishers, which lead to his independence as an artist in 1997. In 2000 he began to work as a storyboard artist and set illustrator and painter, which included productions for cinema and TV. In 2005 his graphic documentary Zappaesk was published by Ehapa, and was given a 2-page feature in Rolling Stone magazine.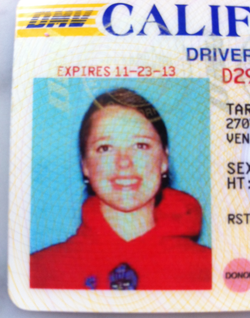 Tara Tiger Brown
(Transmedia supervisor)
Tara is an accomplished technologist with over 15 years experience as an interactive producer working at USC, UC Irvine, Shazam, Topspin and Microsoft. Tara is Co-organizer for Transmedia LA and regularly speaks and teaches the technology side of transmedia. Her current Transmedia projects include: Flotsam: A Children's Transmedia Play Experience developed by USC Annenberg Innovation Lab and The Alchemists and Austrian Indie Film: Sierra-Zulu. Tara founded LAdy Tacos for women in Los Angeles who want to hack on software and hardware projects while maintaining a sense of humor. She is passionate about getting more women into the technology field and supporting tech startups in Los Angeles which she blogs about for Forbes (blogs.forbes.com/tarabrown/).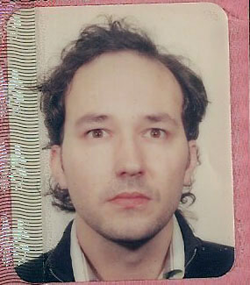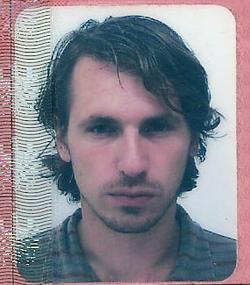 ShotShotShot
(Animation)
ShotShotShot (Daniel Bauer, Richard Techt) is a motion design boutique that opened its doors in Graz in 2006. Their concepts and work are based on experiences and influences from rock music, architecture, computer graphics and film.
In the beginning they did a lot of music videos, exploring visual ideas and narrative concepts. Soon they attracted commercial clients. Today the team gives the same effort for local bands and brands as they do for big names such as T-Mobile, Austrian Airlines, A-TV, Microsoft, PKP-BBDO, Young&Rubicam and Jung von Matt.
ShotShotShot is a full service agency that offers clients any thinkable format of digitally produced moving images, from concept to delivery, without letting go of their "do it yourself but without compromise" attitude.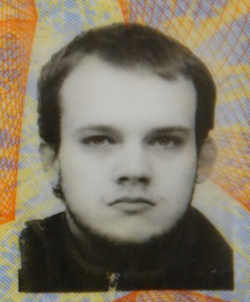 Tom Weilguny
(Pyrotechnics, FX)
Tom has worked in the media industry since 2001, starting out by doing game design for coin-op machines. Since then he has worked for a number of mobile and online games companies in Austria and Germany. Somewhere inbetween he switched to filmmaking, working as a DP for various commercial and narrative projects. He is co-founder of the multimedia collective Traum und Wahnsinn. His other qualifications include being a certified massage therapist and a SFX&pyrotechnics expert for film and TV. He strongly believes that no proper movie can do without explosions.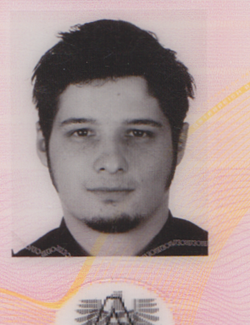 Daniel Fabry
(Title design)
Daniel Fabry is designer, researcher and lecturer in the lofty fields of media and interaction design, working at the University of Applied Sciences in Graz, Austria.
He is multiartist and polyatheist and member of monochrom.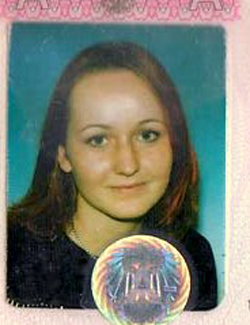 Anika Kronberger
(Design)
Anika Kronberger lives and works in Graz. She studied Information Design and Media and Interaction Design and works as a freelance media designer for clients in the art, culture and media sectors. She is a member of monochrom.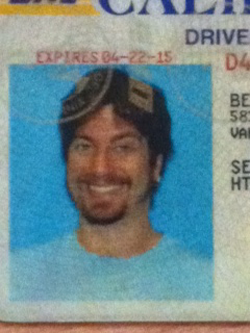 Ben Rock
(Script consultant, production consultant)
Ben Rock began his career as a production designer, breaking out with the blockbuster 1999 movie The Blair Witch Project.
As one of the creators of the mythology of the film (as well as creating the infamous "stickman"), Rock moved into directing in 2000 in the budding "viral marketing" industry. Following that, Rock wrote, directed, and produced the mock-documentary
The BPRD Declassified to market the release of Hellboy, directed a series of award-winning shorts produced for Audi, directed 29 viral videos for USA Network's The 4400 and 56 viral videos for HBO's must-see series True Blood. Rock directed his first feature, Alien Raiders, for Warner Brothers' signature genre label Raw Feed. The film, which was shot in fifteen days with a modest budget, took the film festival world by storm, winning numerous awards and playing to packed houses across the country before its release on February 17. On October 13, 2009 it was awarded the REAPER AWARD by Home Media Magazine and Dread Central for "Best Direct-to-Video Feature."
In addition to continuing his viral advertising work, Rock is currently developing several genre projects including the white-knuckle action horror/thriller Mile 15, the psychological thriller World Famous, the monster-on-the-loose horror/thriller Coyote and several others.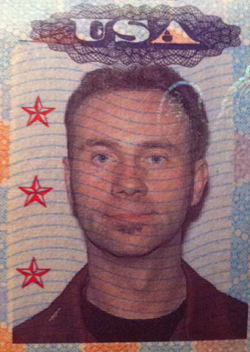 Eddie Codel
("Behind the Scenes" Documentary Producer)
Eddie Codel is a San Francisco-based online video producer, live streaming consultant and self-facilitating Internet media node. He most recently produced the weekly web series MakerBot TV from Brooklyn, NY. Eddie can be found online at Eddie.com. Previous gigs include running production services for Ustream, producing Geek Entertainment TV and co-organizing the Webzine conference series.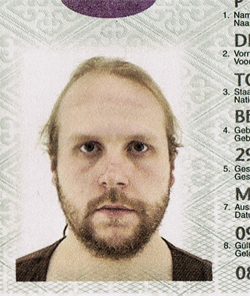 Tom de Roeck
(DIT, editing)
Originally studying Digital Animation at the SAE in Vienna in order to get into games, he instantly fell in love with Film Compositing & Editing. After finishing his studies in 2005, he started doing freelance work as an editor. Six years later, after having done a multitude of different projects as well as having worked for many different companies, he has added working as a Digital Imaging Technician as well as directing to his repertoire.
He is currently working on projects like monochrom's ISS and his own comedy show Dailies.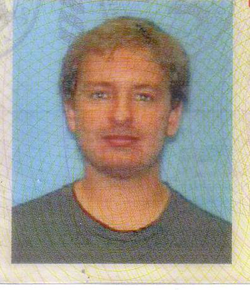 Tore Schmidt
(Script consultant, production consultant)
Tore Schmidt studied Film and Communication Sciences at UCLA's School of Theater, Film and Television and Georg-August-University in Goettingen, Germany. He began his career working as a producer and production manager on narrative and documentary features in his native Germany; he then returned to Los Angeles to join Venice-based Menemsha Films as VP Acquisitions and Marketing where he was involved in the distribution of foreign art house films for the American market. Mr. Schmidt then moved to Gail Mutrux' Pretty Pictures (Kinsey, Quiz Show, Nurse Betty) where he served as Story Editor and CE and was actively involved in the development and production of all company projects.
He is currently the Head of Development at Pretty Pictures at Universal Studios in Los Angeles.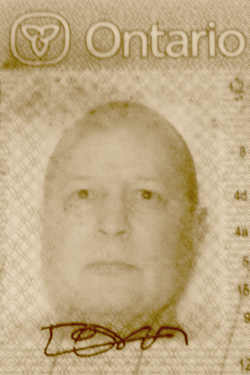 Oxblood Ruffin
(Digital Politics Consultant)
Oxblood Ruffin is a Canadian hacker. He is a member of the hacker group Cult of the Dead Cow (cDc), for which he serves as "Foreign Minister." He is also the founder and executive director of Hacktivismo, an off-shoot of cDc.
Ruffin is active in human rights causes and is a vocal proponent of hacktivism, a term which he has helped to define. He has participated in both technology and human rights conferences, both on his own and along with cDc.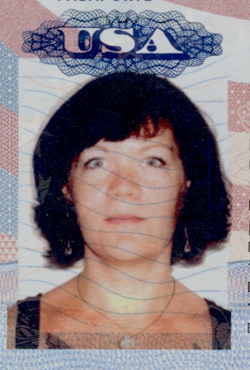 Nicole Boitos
(Art work, design)
Nicole M Boitos is a painter, illustrator and tattoo artist currently living and creating in Vienna, Austria. Classically trained in Philadelphia and New York, her primary mediums include large format oil on canvas, copper etching and engraving, mixed mediums on paper, watercolor and large painted public murals. She has collaborated with many notable artists and musicians: album covers (Michael Gira/The Body Lovers/Swans, Bee & Flower, James Blackshaw, Human Greed/Fragile Pitches, Korperschwache, Jarboe, Neurosis, A Storm of Light and Red Sparowes), hand-drawn animated sequences and promotional materials. Her work has been exhibited throughout the United States and Europe.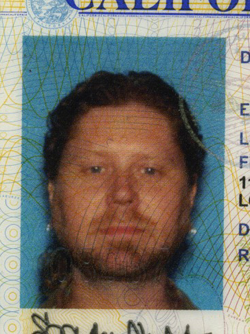 Spencer Cross
(Art work, design)
Spencer Cross is a Los Angeles-based artist and graphic designer. Formerly a designer and team leader at both House of Blues Entertainment and Hard Rock Hotel & Casino, he founded the boutique creative services practice Tokyo Farm in 2005. Spencer is an evangelist for the Los Angeles design community and is the creator and organizer of KERNSPIRACY, a unique effort to foster community and camaraderie among LA-area creative professionals via a combination of social and educational events and discussion forums. He also co-founded and continues to coordinate Design Week / Los Angeles and has previously served on committee for AIGA LA.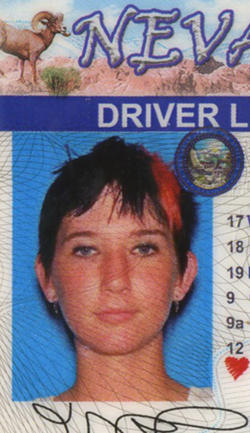 Caleigh Blankenship
(Art work, design)
Caleigh Blankenship is a multicellular, self-taught, artistic organism who somehow managed to survive into adulthood. Graphic designer by day and comic artist by night, she spends her days thinking and conceptualizing anything and everything. Her comics and various creations are inspired by themes of social and political justice, metaphysics, mythology, science fiction, and everything else that catches her eye.
When she isn't illustrating, painting, doing concept artwork or layouts, she is bouncing around social media sites, sprinkling sarcasm and humor across the internet.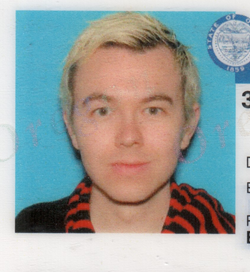 James Brothwell
(Illustrator, Sierra Zulu Graphic Novelette)
James Brothwell is an illustrator, comic book artist, and tattoo designer currently living and working in the Pacific Northwest. Between fits of existential angst over pixels being out of place, he finds time to work in digital pen-and-ink as well as cell-shading styles. He is mainly self-taught with a few University classes thrown in. He is fond of old Disney movies, thoughtful graphic novels, his cat, and tea.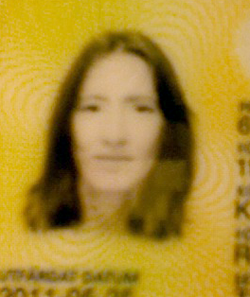 Ruth McCance
(Script Consultant, Sources2)
Ruth McCance started her film and television career at the BBC where she trained as a drama script editor before moving into film development. She has been a development executive at Pathe Productions and FilmFour as well as for UK indies Ruby Films and Potboiler productions.  Credits as development executive or script editor include Lynne Ramsay's award winning Ratcatcher, Sundance hit Sun of Rambow, Thomas Vinterberg's Its All About Love and Soren Kraugh Jacobsen's Skaggarak. She currently lives and works in Stockholm as head of fiction for global distribution alliance, Sparks Networks.

…and hopefully many more to join soon…