Fearless comradettes! Class-war-fighting comrades!
Get your January 2013 issue of Wired UK!
Turn to page 84!
Be astounded!
NOW!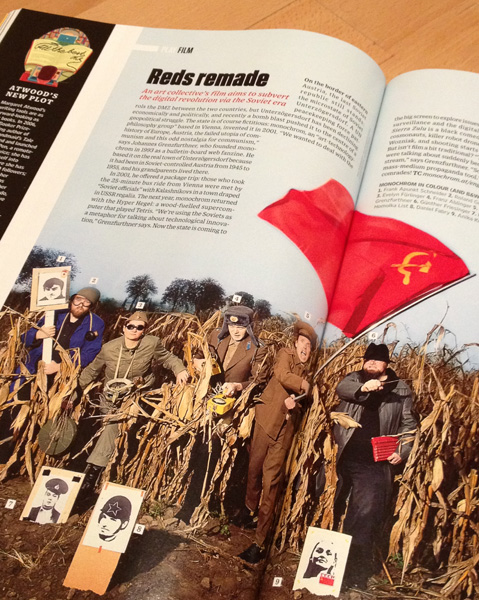 Link
It's our socialistic pleasure to work with James Brothwell on a wonderful side project of Sierra Zulu — a graphic novelette! We don't know yet how and when and in what format we want to publish it, but it's an exciting piece of propaganda in the making.
James already created a faux cover, but he will probably adapt it as soon as we know more about the physical appearance of the actual actors.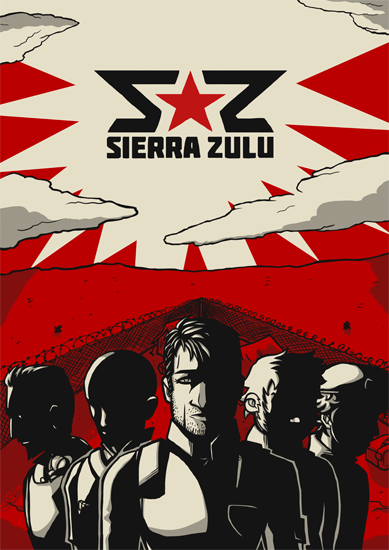 So, who is James Brothwell?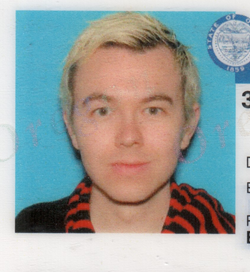 James is an illustrator, comic book artist, and tattoo designer currently living and working in the Pacific Northwest. Between fits of existential angst over pixels being out of place, he finds time to work in digital pen-and-ink as well as cell-shading styles. He is mainly self-taught with a few University classes thrown in. He is fond of old Disney movies, thoughtful graphic novels, his cat, and tea.
Soviet Unterzoegersdorf needs propaganda art. And that's why we work with a bunch of class war-loving artists to design posters and paintings.
Here is the team! Onward!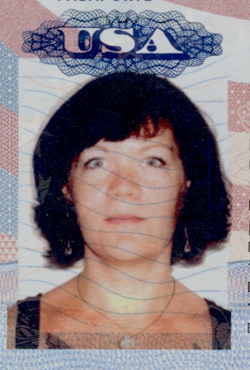 Nicole Boitos?
Nicole M Boitos is a painter, illustrator and tattoo artist currently living and creating in Vienna, Austria. Classically trained in Philadelphia and New York, her primary mediums include large format oil on canvas, copper etching and engraving, mixed mediums on paper, watercolor and large painted public murals. She has collaborated with many notable artists and musicians: album covers (Michael Gira/The Body Lovers/Swans, Bee & Flower, James Blackshaw, Human Greed/Fragile Pitches, Korperschwache, Jarboe, Neurosis, A Storm of Light and Red Sparowes), hand-drawn animated sequences and promotional materials. Her work has been exhibited throughout the United States and Europe.

Josh Ellingson?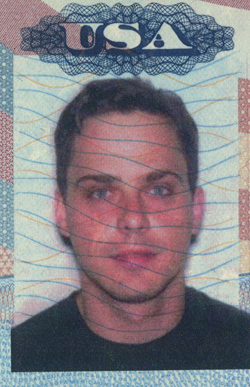 Josh Ellingson lives and works as an illustrator in San Francisco, California. In 1999, Ellingson graduated art school and headed west. Since then, Josh has contributed artwork to popular publications and websites worldwide and worked with clients ranging from toy makers to tequila companies.
Partial client list: Wired Magazine, Popular Science, PC Magazine, Hasbro, Adobe Systems, Robogames.
Exhibitions (Solo shows):
2010 All The Best, Mission: Comics & Art, San Francisco, CA;
2009 Bots, Bugs, and Beasts, The Art of Joshua Ellingson, The Museum of Robots, Second Life;
2009 South Carolina State University, Fine Arts Building, SC;
2006 Super7 Gallery, San Francisco, CA;
2003 KidRobot, San Francisco, CA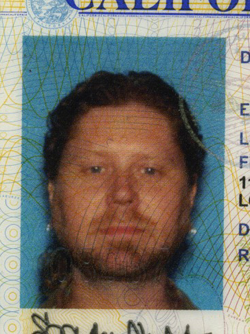 Spencer Cross?
Spencer Cross is a Los Angeles-based artist and graphic designer. Formerly a designer and team leader at both House of Blues Entertainment and Hard Rock Hotel & Casino, he founded the boutique creative services practice Tokyo Farm in 2005. Spencer is an evangelist for the Los Angeles design community and is the creator and organizer of KERNSPIRACY, a unique effort to foster community and camaraderie among LA-area creative professionals via a combination of social and educational events and discussion forums. He also co-founded and continues to coordinate Design Week / Los Angeles and has previously served on committee for AIGA LA.
Caleigh Blankenship?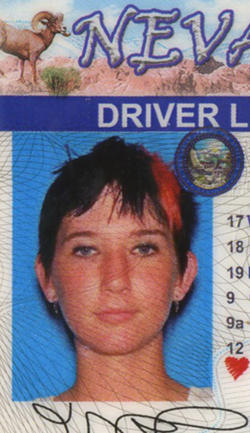 Caleigh Blankenship is a multicellular, self-taught, artistic organism who somehow managed to survive into adulthood. Graphic designer by day and comic artist by night, she spends her days thinking and conceptualizing anything and everything. Her comics and various creations are inspired by themes of social and political justice, metaphysics, mythology, science fiction, and everything else that catches her eye.
When she isn't illustrating, painting, doing concept artwork or layouts, she is bouncing around social media sites, sprinkling sarcasm and humor across the internet.