We hereby use the "internet" ("international network") to inform you about developments on Sierra Zulu's casting front! Should the Western development funds ever be transferred to our account, we will be able to welcome two loved and much-admired actors to our team!
Standing ovations for Schorsch Kamerun and Robert Stachel!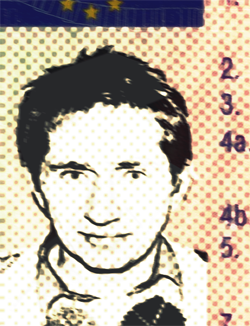 Schorsch Kamerun?
Schorsch Kamerun (born 1963) is a German musician, singer, author, theatre director, and club proprietor.
He is best known as the founding member and lead singer of Die Goldenen Zitronen, a political punk band from Hamburg. In recent years, he has also worked as an author and director for the theater and has staged several of his plays at renowned theatres around Germany, Austria and Switzerland, such as the Volksbuehne in Berlin.
Kamerun is also co-founder, with Rocko Schamoni and others, of the Golden Pudel nightclub in Hamburg, which is well known as a center of the Hamburger Schule movement in German alternative rock.
He also released some solo albums (1996: Warum Ändern Schlief, 1997: Now: Sex Image, 2000: Monsters Rule The World!), radio dramas and recorded songs for a few compilation albums.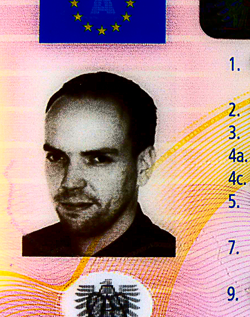 Robert Stachel?
Robert Stachel (born 1972) is a comedian and TV producer living in Vienna, mostly identified as a member of the comedy group maschek that he co-founded in 1998.
maschek have been an integral part of the comedy programmes of Austrian public television for several years. In their performances, maschek take on politicians, celebrities, television personalities, and the like, lampooning controversial aspects and sore spots of Austrian politics and society. Performing in maschek, Stachel is known for his ability to switch between characters, inflections, and accents in a split second without losing his timing.
Stachel studied Journalism and Political Science at the University of Vienna and the FU Berlin. From 1994 to 2006, he worked as a freelancer, mostly dealing with research, development and project organization in the intersection of media, society and software. He was also involved in a number of alternative media projects, starting in the 1990s with college TV and radio.  Later he co-developed the Vienna Community TV station "Okto".