Our Coke bottle ("Lord Jim Lodge powered by monochrom") made it onto the front cover of the new publication "It's A Kind Of Magic"!
It's A Kind Of Magic
Mystification and Demystification in the context of artists' publications since 1960
The mystification of art is omnipresent, and carried out by every link in the art-system chain to equal degrees: museums, galleries, curators, the media, artists, art scholars and art consumers place certain artworks in the limelight and declare them to be especially important – a form of upgrading that makes the artwork appear virtually magic and contributes to its popularization.
On the basis of numerous works from the area of artists' publications, the exhibition "It's a kind of magic!" will address and convey the complex processes and artistic results which create and reinforce the art myth and lead increasingly to the alienation of the viewers. The majority of the works to be included are from the genres of the multiple, artists' books, graphic works, photo editions and postcards produced by more than forty artists and artist groups between 1960 and the present. The selection will be a well-rounded excerpt of works since the 1960s, representing the theme and the complex processes of mystification in exemplary manner.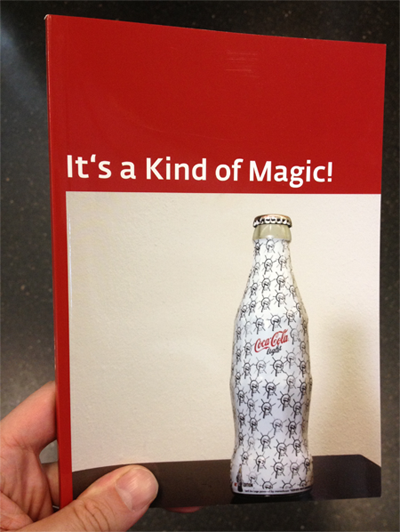 Link