My name (and it is indeed a very Austrian one) is Johannes Grenzfurthner. I'm part of art-tech-philosophy group monochrom and I'm the director and co-screenwriter of "Sierra Zulu." We are developing this feature-length film together with multi-award winning production company Golden Girls Filmproduktion — and I can't tell you how excited we are about this project.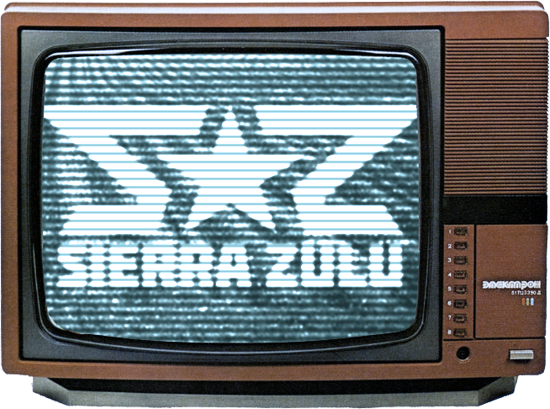 I was always interested in strange and obscure concepts, even as a kid. I loved science fact (Carl Sagan is still my only media idol) and science fiction, especially John Brunner and William Gibson. And I was always interested in the political dimension of near-future sci-fi. It's hard to imagine, but I became a punk and antifascist because I devoured cyberpunk novels and watched shows like Max Headroom.
monochrom was officially founded in the early 1990s. The project started as a print fanzine about cyber-topics, politics, bizarre art and covert culture. There was some stuff going on in the US of A — like Mondo2000 — but it was all too hippieish, too liberalish, indulging in what Richard Barbrook and Andy Cameron later called the "Californian Ideology." monochrom wanted to share and propagate a reflective leftist European perspective in relationship to socio-technological change. We published a couple of issues, low circulation, and — as the name suggests — we were barely able to finance the black and white xeroxes. But we kept working, created our first internet site in early 1994, and shortly afterwards we decided that we didn't want to constrain ourselves to just one media format. We knew that we wanted to create statements, create viral information, spread thoughts, and do it in an entertaining way — in the form of sugar-coated info-bullets. Some messages definitely work better as a computer game or art installation or puppet theatre or robot or performance, some should better be presented as ASCII files… and some are the right stuff for a feature film. And that's where we are right now.
Creating a film is an exciting, yet dangerous task. But we decided to take the risk. The story we want to tell is our approach to the political struggles of postwar, post-industrial Europe.  We're looking at the cracks in the foundation of knowledge society and transnational cognitive capitalism in a playful, grotesque and amusing way.
Get involved! Onward!