Bolsheviks! It is our most cheerful pleasure to inform you about exciting Letters Of Intent we received!
If all goes according to our Two-Year plan — and we will receive the necessary funds to create Sierra Zulu — we envision to work with two terrific performers!
Honor and praise to Amber Benson and Michael Ostrowski — the steadfast warriors for peace in the whole world! Long live the friendship and the unshakable unity of Soviet Unterzoegersdorf!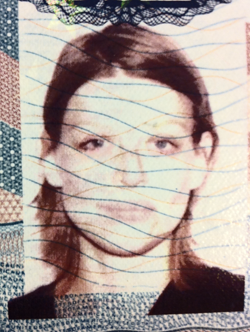 Amber Benson?
Amber Benson is an American actress, writer, film director, and film producer. She is best known for her role as Tara Maclay on the TV series Buffy the Vampire Slayer, but has also directed, produced and starred in her own films Chance (2002) and Lovers, Liars & Lunatics (2006). She is also co-director with Adam Busch of Drones.
Benson was 14 when she made her feature-film debut in the Steven Soderbergh-directed movie King of the Hill. While still working on Buffy the Vampire Slayer, Benson co-wrote the movie The Theory of the Leisure Class with director Gabriel Bologna, released in 2001, and directed, produced, edited, and acted in a digital video feature called Chance (2002) which also featured her Buffy co-star James Marsters. She also collaborated with director James Kerwin in 2003 to produce her play, Albert Hall, in Hollywood.
After her time on Buffy, Benson began production on a series of animation films for the BBC with co-creator Christopher Golden and animation studio Cosgrove Hall. Ghosts of Albion: Legacy (2003) and its sequels are available on the BBC Cult website. In 2006, Benson released her second independent feature film Lovers, Liars & Lunatics through her own production company, Benson Entertainment.
Benson also writes very successful novels and comic books. Her most recent novel is How To Be Death.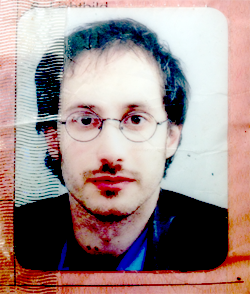 Michael Ostrowski?
Michael Ostrowski grew up in Rottenmann, Styria, Austria. In 1991 he began to study English and French in Graz, Oxford and New York. His acting carrer started rather accidentally when he met Ed Hauswirth of the experimental theatre group 'Theater im Bahnhof' in Graz. With this group he made his first appearances as an actor in 1993. In 2002 they won the Nestroy theatre prize for best off-production. In 2002, he landed his first movie role in Nogo, in which he played one of the lead characters, Sam. So far, the most successful and popular movie production he worked in is the comedy Nacktschnecken (2004), for which he wrote the screen-play at the end of the 1990s. The movie was directed by Michael Glawogger. Ostrowski is still active in the theater, performing in the Grazer Schauspielhaus and the Wiener Kammerspiele, amongst others. In the early 1990s he began working as an event host, including various large-scale events like the 'Krone-Fußballgala' and the Nestroy Award Gala in 2003. In 2008, 2009 and 2010 he hosted the Amadeus Music Awards. He contributed to the screen-play of the feature film Die unabsichtliche Entführung der Frau Elfriede Ott (2010). He also played the main character in the film, a performance which won him the Austrian Movie Award.