We are currently preparing for a major shoot in January 2012.
No, it's not a shoot for Sierra Zulu. And yet, it is. We want to create a short film prequel of Sierra Zulu, to spread the word, tell the prestory, and to have material for possible partners.
The film will be called "Earthmoving."
The Story?
Another day at the United Nations offices in Vienna. The Austrian Foreign Affairs Ministry invited members of the European Protocol Service, the UN Strategic Command Center for Central Europe, the United States Air Forces and a regional politician from Lower Austria to talk about the future of Soviet Unterzoegersdorf. The tiny microstate, an enclave created after WWII, is surrounded by Lower Austrian farmland.
It escaped the ravages of time and is the last proud member of the grand Soviet Union. The border between Soviet Unterzoegersdorf and Europe is disputed, or — let's phrase it more correctly — so unimportant, that no diplomats are willing to deal with it. But a citizens' initiative started by land-owning farmers in the border region demands formal status for the Soviets. No official recognition is bad for business, especially lucrative subsidies…
We have a great cast (Jeff Ricketts, Lynsey Thurgar, Alexander Fennon, Adrienne Ferguson and Martin Auer) and a wonderful production team…
…and today we started to take still images of heavy equipment for composting work!
It was great that Johnny Dibon (who is working for Zeppelin-Cat Austria) made it possible to do the photo shooting — from the roof of their building.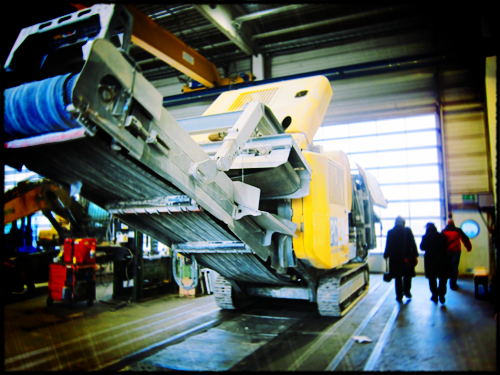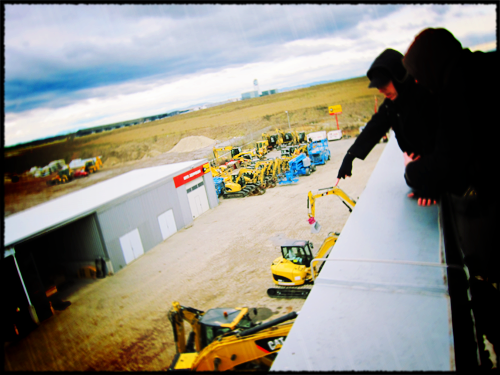 (More images on Sierra Zulu's Flickr page)