Tag Archives:
immigration
What a glorious and bureaucratic opportunity!
a) Pay us a processing fee of $28.
b) Send us an official travel document.
c) Receive the document stamped with Soviet Unterzoegersdorf's official seal of immigration!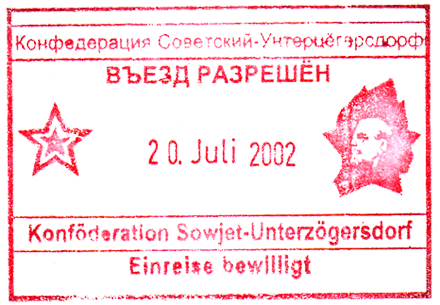 Disclaimer: In case you want to send us a passort. This is a felony. Whatever.
Link to Kickstarter.