Our director Johannes Grenzfurthner was captured by Soviet Unterzoegersdorf Military Intelligence, brought to an undisclosed basement without toilet and questioned about Sierra Zulu's production status. So much can be said: SUZ Officer Moloshnikov was not happy…
The interrogation transcript was published in German in the magazine Joe.
Es stinkt nach Urin, Angst, Lügen und Wahrheit. Der Ort: ein karger Verhörraum. Die Protagonisten: Ein Offizier und Johannes Grenzfurthner, der Initiator des Film-Projektes Sierra Zulu. Ein Freigeist, dem seine Vision einer sowjetischen Mikrorepublik bis in die Realität gefolgt ist – Ein Interview der etwas anderen Art.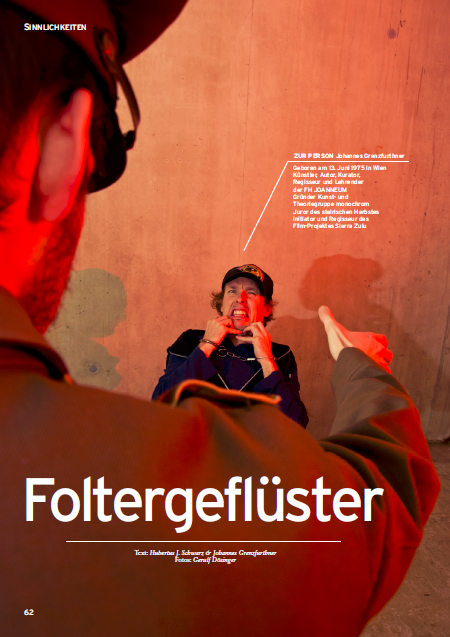 Text by Hubertus J. Schwarz & Johannes Grenzfurthner.
Photographs by Gerulf Dösinger.