---
monochrom @ "Make your movie: a conversation with the low-budget feature filmmakers of Fright Night/Fandomfest"

Panelists will each briefly talk about the challenges they faced and the hurdles they overcame, from funding to
final cut, to finish their feature film that is screening at Fright Night / Fandomfest. The group will field questions from aspiring filmmakers, encouraging everyone to make a movie of their own!
Panelists:
Sophia Cacciola / Michael J. Epstein (Somerville, MA, USA) - TEN (movie)
Johannes Grenzfurthner/monochrom (Vienna, Austria): Die Gstettensaga
Eamon Hardiman (Charleston, WV, USA) - Pig Girl
David L. Eblen (Portland, OR, USA) - Ravana's Game
Jesse Knight (Boone, NC, USA) - The Orbs
Jaysen Buterin (Greensboro, NC) - The Gospel According to Booze, Bullets & Hot Pink Jesus

Spread the word!
August 2, 2014; 12:15 pm at room 211 at Fright Night/Fandomfest in Louisville, Kentucky.
---
Boing Boing features our "Gstettensaga" North America tour

Award-winning post-apocalyptic hackploitation comedy 'Die Gstettensaga' is coming to a couple North American hacker conventions, film festivals and other cool locations.

July 28 it will be shown at Betalevel (a mysterious art dungeon in LA's Chinatown), August 1 at Fright Night Film Fest in Louisville, KY, but also at Gen Con, The Indie Gathering, SF Global Movie Fest etc. Or, well, PirateBay.
Link
---
Hedonistika Reader: Call for Papers

"Hedonistika: Montréal" was an exhibition held at the Musée d'art contemporain in Montréal as part of the International Digital Arts Biennial (BIAN) in May 2014. The exhibition was a multi-modal event that brought together food scholars, artists, and roboticists to examine the innumerable (and often hidden) ways in which technology and food are related. By engaging with the hegemony-challenging ideology of hacking and creating, participants interrogated and exposed the mutually constructive bonds of food and tech, while proposing alternative, playful, and stimulating reconfigurations. The event proposed a hack: a hybrid of bricolage, play, criticality, and cross-disciplinary collaboration. The goal of Hedonistika was to reflect and perhaps undo the assumptions and habits that frame our everyday interactions with both food and technology, while making evident their often-neglected entanglements. The goal was to merge research-creation with critical analysis, and community engagement with celebration. To compliment the exhibition catalogue we are now looking for papers that explore the critical issues within these realms.

See

http://janetingley.com/

hedonistika/ and

http://

www.hedonistika.com/ for details of the exhibition.

We are looking for a diverse range of text – from academic to more experimental. Your contribution should not exceed 40 000 characters including the title, a short biography (max. 10 lines) and references. In addition, the number of images (diagrams, etc.) should be reduced to an absolute minimum. The images must be sent as separate files in print-quality (300dpi) and must be accompanied by complete captions (copyright information, source, etc.). The language of publication is English.

We would like you to complete the finished text by October 31st 2014 by the latest and send the electronic version (as a Word document, Times New Roman, font size 12 for the main text, font size 10 for block quotations) to <office AT monochrom.at>

Thank you in advance for your efforts!

Very best wishes,
Guenther Friesinger, Johannes Grenzfurthner, Jane Tingley and Simon Laroche

Link
---
Video online: "Fuckhackerfucks! An audience bashing" @ HOPE X

Johannes of art tech group monochrom will indulge in a public rant about hacker culture and why it has to be saved from itself. Expect strong language, indecency, and valid critique of the status quo of hackdom. (No wonder his 2008 Google Tech talk got censored and never made it onto Google's YouTube channel.)
Link (video)


---
Fuckhackerfucks! An audience bashing @ HOPE X

Johannes Grenzfurthner of art tech group monochrom wants to indulge in a public rant about hacker culture, and why it has to be saved from itself. Expect strong language, indecency and valid critique of the status-quo of hackdom. (No wonder his 2008 Google Tech talk got censored and never made it on Google's YouTube channel.)
At HOPE X (July 20, 2014; 1 PM), Hotel Pennsylvania, New York City, USA.
---
"Die Gstettensaga": Utopia Festival Tel Aviv 2014 Official Selection

"Die Gstettensaga: The Rise of Echsenfriedl"
has been selected to screen
at Utopia Festival of Fantastic Film Tel Aviv 2014.
The festival will be held in Tel Aviv, Israel, September 13-20, 2014.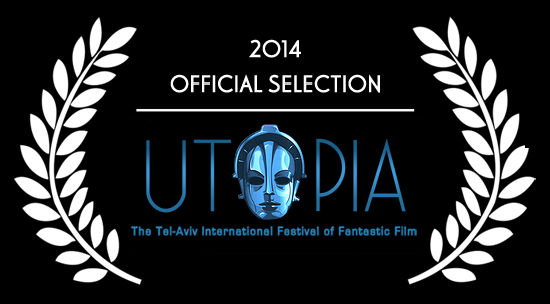 Link
---
Grand Opening: monochrom's "Wellness As Usual" in Vienna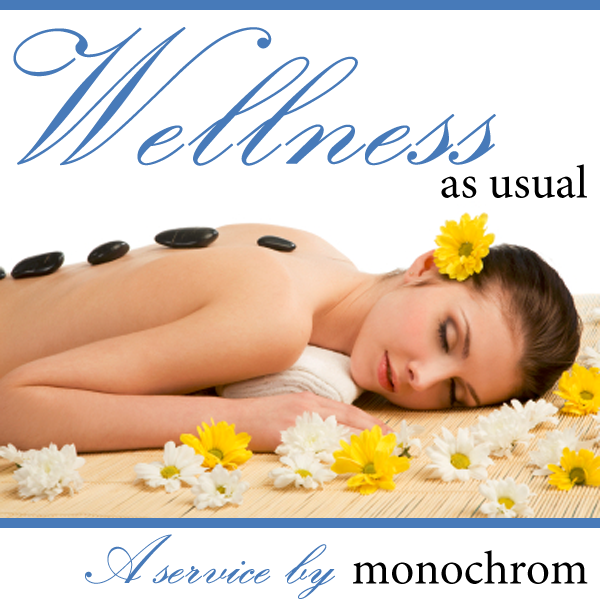 monochrom – the special interest group for art, theory and context-crafting – is determined to confront you with a multi-layered uber-reception of individual bliss.
Dozens upon dozens of New Age/Relaxation/Esoterica CDs will be played simultaneously, in absolute darkness, and therefore create a cacophonic mist of well-being – an uneasy slur of chilloutlandishness. Whale songs and babbling creeks, synth mountains and harp surges!
n equals n plus x. And x is always radical stress relief!
Experience how the merciless juxtaposition of individual oases of full frontal feelgoodness becomes a painfully energizing sensation.
Don't miss it!

Where? At Raum D, Quartier 21, Museumsquartier.
First slot: Saturday, July 12, 2014; 7 PM. BE ON TIME!
More slots: July 13-20; always 7 PM.

Link
---
Die Gstettensaga: Best Foreign Horror Feature 2014 at "The Indie Gathering International Film Festival"

WINNER! We won Best Foreign Horror Feature 2014 at The Indie Gathering International Film Festival.
The Indie Gathering will take place August 15th-17th at The Clarion Inn & Conference Center in Hudson, OH.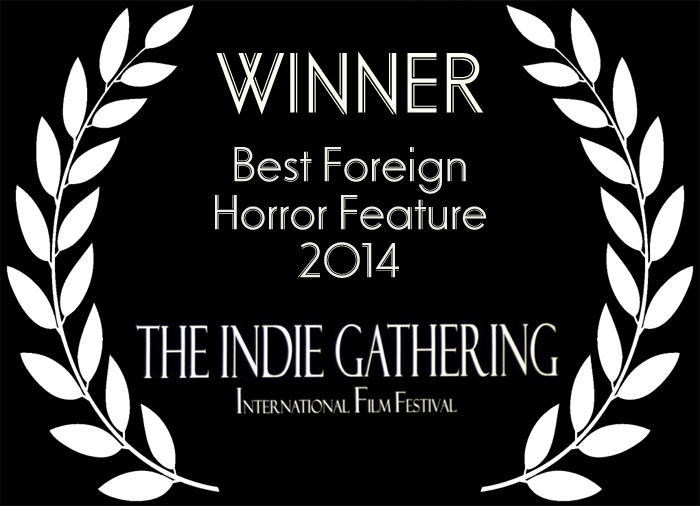 Proudness, ja!
---
"Let Me Ascertain You" features Johannes/Six Feet Under Club

"Let Me Ascertain You" is back with a new series examining two of The Civilians' favorite fixations: sex and death. The production features Johannes Grenzfurthner of monochrom. (Well, actually, Johannes was interviewed by the LMAY folks and is performed by one of their actors.)

This first podcast in the series focuses on death as the ultimate turn-on. To start us off, we have Stephen Plunkett performing a monologue from an interview we did with famed porn director Craven Moorehead. Then we have Sam Breslin Wright performing an interview with Johannes, an Austrian who runs an arts/technology festival that buries people alive, aptly named, "The Six Feet Under Club." Following that, cabaret superstar Lady Rizo performs her original song "Under" which she wrote with Yair Evnine. This song is based on our interview with Kitty, a "Six Feet Under Club" participant who got buried alive with her lover.
Link
---
Upcoming Gstettensaga screenings in Roswell, Munich and Linz

When, where?
Roswell, New Mexico (at Roswell International Sci Fi Film Festival): Friday, June 27, 2014

Munich (at iRRland): Monday, June 30, 2014; 8:30 PM

Linz (at qujOchÖ): Thursday, July 3, 2014; 9 PM
Oh yes!


---
"Die Gstettensaga": /slash Filmfestival 2014 Official Selection

"Die Gstettensaga: The Rise of Echsenfriedl"
has been selected to screen at /slash: Festival des fantastischen Films 2014.
The festival will be held in Vienna, Austria, September 18-28, 2014.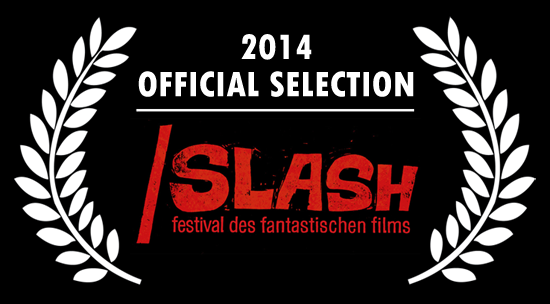 Link
---
Film Threat loves "Die Gstettensaga"

Amy R. Handler wrote an unbelieveable review of "Die Gstettensaga" in Film Threat.
We got





. Sweet jeebus.
Grenzfurthner's outspoken, swiftly flying little flick is the must-see indie of 2014, as far as I'm concerned. Everyone, be they intellectuals, political-types, or simply those that love great blackly comic, sensual horror, will fall madly in love with Die Gstettensaga: The Rise of Echsenfriedl. See it, as soon as possible, and I promise you'll never be bored at the movies again.
Link
---
Furtherfield reviews "Die Gstettensaga"

Furtherfield published a great review of "Die Gstettensaga" by Stefan Lutschinger.
Very proud.

Die GstettenSaga: The Rise of Echsenfriedl is an Austrian hackploitation art house film by Johannes Grenzfurthner, mastermind of the international art-technology-philosophy group monochrom, co-produced by the media collective Traum & Wahnsinn. Reimagining the makerspace as grindhouse, the story is set in the post-apocalyptic aftermath of the "Google Wars" – an armed global conflict between the last two remaining superpowers China and Google - which has turned what remained of the Alps into a Gstetten.

[...]

The Gstettensaga's fascinating cinematic pastiche is more than just a firework of rhizomatic intertextuality, a symptom of the depthlessness of postmodern aesthetics or excessive enthusiasm for experimentation in the field of form. In their infamous 1972 book Anti-Oedipus, Gilles Deleuze and Félix Guattari have identified the technique of bricolage as the characteristic mode of production under "schizophrenic" capitalism, a facet triumphantly magnified by the filmmakers.

Link
---
Update: edition mono/monochrom

We are pigs! And we want to be loved!

We just updated the page of edition mono/monochrom, our little publishing house. And we have brand new books to offer! In English (the language of business) and German (the language of guilt)!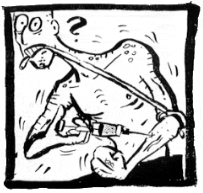 Link
---
Arse Elektronika 2014 / Call for Submissions: TRANS*.*

Arse Elektronika 2014
TRANS*.*
monochrom's festival on sex and tech!

October 2-5, 2014 in San Francisco, USA.

Call for talks, performances, games, workshops, machines, systems!



Trans is a Latin noun or prefix, meaning "across", "beyond" or "on the opposite side". What does that mean for sex and technology?
- Transitions, translations, transgressions, transistors & transducers, transactions, transmission (specifically sexually transmitted infections), transdermal?
- How does sex change as we age? As we grow, as we mature? And what about old age? Sex in nursing homes? Sex when people have lost much of their sense of identity with Alzheimer's Disease and the like, but are still horny, still sexual entities? How do pharma and biotech help/monetize this situation?
- Sex under drugs, sex under other altered states? Is Viagra a drug? At what point does a loss of cognitive function take away our ability to consent?
- Transnationality and sex. What about translations and transitions across cultures? For example: Hacking, porn, dissent in Iran? Purity Balls and the American obsession with virginity whatever that really means?
- How does our sex and our perception of sex change with the introduction of new gadgets? Who are the early (sexual) adopters? And what about the adapters? What about (white male) privilege and new gadgets? Google Glass Ceiling?
- SCOT (social construction of technology) research, such as that of Mackenzie and Wajcman, argues that the path of innovation and its social consequences are strongly, if not entirely shaped by society itself through the influence of culture, politics, economic arrangements, regulatory mechanisms and the like. So if its true that technology itself doesnt matter, but the social or economic system in which it is embedded (Langdon Winner), then what does that tell us about the transition from sex tech into the cultural mainstream?
- Is human sexual behavior transforming our planet? What's the sexual side of the anthropocene?
- Transgression and mechanophila? Is our technological society driven by erotogenic fixation on machinery? What about hardcore pornography such as Fucking Machines? Can this be seen as constituting the limit of current sexual biopolitics?
- Sex puppets, Real Dolls and the Uncanny Valley? A never-ending transition?
- Teagan Widmer's latest app, Refuge Restrooms, highlights the importance of providing safe public accommodations for trans people. How can apps like Widmers help with tasks that most people take for granted, like the ability to use the bathroom?
- Is trans* a controversial label online? How do we develop language-theory-activism in general? Programming languages are designed to be inclusive of "trans" in a broad sense for both binary and non-binary gender modalities. Does it have transmisogynist qualities?
- Feminists, among other critical scholars, have long argued the problems with the notion of the Transcendental. Focusing on the transcendental moves our attention away from the day-to-day struggles involving the material and instead replaces it with transcendent ideas and ideals. How is this manifested through issues of sexuality and technology? What can we do about it? What are the power struggles involved, positionalities afforded and relationships to, that transcendental modes of thought afford for socio-economically marginalized populations? Can we compare and contrast notions of transcendence alongside notions of immanence? What is the role of the body and embodiment with respect to transcendentalism? What are the implications of transcendental for power? Grassroots activism? Citizens' movements? Open source? Hacking? Can we have visions of the future without being transcendental?
- And, last but not least, since sex is a pretty biological thing (insofar as things are biological things), we want to remind of genetics with our theme. Genetic transformation/translation/transcription/transmission.
Submit a talk, a performance, a game, a workshop, a machine, a system!
(Online form)

Deadline: August 5, 2014.
Our selection will be announced August 20, 2014.

For questions, please email: office AT monochrom.at

See you in San Transisco!

Link
---
[Archive]
---
---
---
---
---
---
---
---
---
---
---
---
---
---
---
---
---
---
.
.
.

---
---
---

Die Gstettensaga: The Rise of Echsenfriedl (Feature film)

Nothing To Hide (Documentary feature film)

ProPool

23 Works (Short films)

Wellness As Usual

Context Hacking (Essay)

Context Hacking (Reader)

The Altogether Horrid Street Ballad Of Paratii

Earthmoving (Short film)

Sierra Zulu (Feature film project)

Hedonistika

Enforce (Short film)

Carpet (Short film)

They used to be better

Video Jingle(s)

monochrom's ISS

Soviet Unterzoegersdorf / Sector 2 / The Adventure Game

Lidl-Girl (Music video)

Rated R Us

Portraying The Terran Condition (Game)

alt.backen: monochrom's early phase picture begging outreach interface

Antidev

Title Sequence

monoleaks

Operation Overhead

Dismalware

Tasty (Short film)

The Earth Has Been Destroyed (Music video)

Six Feet Under Club

Krach: Anderswo (Single)

monochrom's Raw Image Format / Archive

Climate Training Camp

Soviet Unterzoegersdorf vs. Cheetos (Short Films, Ads)

Krach der Roboter: Hello World!

BP, listen up!

Wikileaks: The Ballet (feat. Unicorns)

Google Wars / RPG Extravaganza

Slacking is killing the DIY industry (T-Shirt)

Carefully Selected Moments / CD, LP

Freedom is a whore of a word (T-Shirt)

#fullboycott

International Year of Polytheism 2007

For you (Short film)

Santa Claus Vs. Christkindl: A Mobster Battle

Could It Be (Video clip)

Pot Tin God

Hacking the Spaces

Kiki and Bubu and The Shift / Short film

Kiki and Bubu and The Privilege / Short film

Kiki and Bubu and The Self / Short film

Kiki and Bubu and The Good Plan / Short film

Kiki and Bubu and The Feelings / Short film

Sculpture Mobs

Nazi Petting Zoo / Short film

The Great Firewall of China

KPMG / Short film

The BRAICIN / Short film

Soviet Unterzoegersdorf / Sector 1 / The Adventure Game

I was a copyright infringement in a previous life (T-Shirt)

Brave New Pong

Leben ist LARPen e.V.

One Minute / Short film

Firing Squad Euro2008 Intervention

RFID Song

The Hackbus

A tribute to Honzo

Lessig ist lässig

I can count every star in the heavens above -- The image of computers in popular music

All Tomorrow's Condensations / Puppet show

Bye Bye / Short film

Revaluation

PC/DC patch

Proto-Melodic Comment Squad

myfacespace.com

The Redro Loitzl Story / Short film

Hax0rcise SCO

Law and Second Order (T-Shirt)

They really kicked you out of the Situationist International?

Death Special: Falco

Applicant Fisch / Short film

When I was asked to write about new economy

Taugshow #6

Taugshow #7

Taugshow #9

Taugshow #10

Taugshow #11

Taugshow #14

Taugshow #15

Campfire at Will

Arse Elektronika 2007, 2008, 2009 etc.

The Void's Foaming Ebb / Short film

Remoting Future

When you / Short film

Elf

Free Bariumnitrate

Toyps / Typing Errors

ARAD-II Miami Beach Crisis

The Charcoal Burner / Short film

Digital Culture In Brazil

Hegemonchhichi

Nation of Zombia

Lonely Planet Guide action

CSI Oven Cloth

Dept. of Applied Office Arts

Farewell to Overhead

Google Buttplug

Fieldrecording in Sankt Wechselberg / Short film

Dark Dune Spots

Campaign For The Abolition Of Personal Pronouns

Zeigerpointer

Space Tourism

In the Head of the Gardener

Entertainment (Unterhaltung) / Short film

Cthulhu Goatse

Nicholas Negroponte Memorial Cable

Coke Light Art Edition 06

Experience the Experience! (West Coast USA/Canada Tour 2005)

April 23

Overhead Cumshot

Irark / Short film

Wart

Instant Blitz Copy Fight

A Patriotic Fireman

A Micro Graphic Novel Project

Noise and Talk

The Exhilarator

H&M

The Flower Currency

Gastro-Art/Gastrokunst

A Holiday in Soviet Unterzoegersdorf

How does the Internet work?

Paraflows 2006 and up

Special Forces

Coca Cola

About Work

Turing Train Terminal

Me / Short Film

Massive Multiplayer Thumb-Wrestling Network

Doormat

Some Code To Die For

The Year Wrap-up

Soviet Unterzoegersdorf Metroblogging

Project Mendel

Display, Retry, Fail

Manifesto of Ignorantism

Actionfilm

Towers of Hanoi

Heisenberg

Opto-Hedonism

Every Five Seconds an Inkjet Printer Dies Somewhere

Milk

Mobutobe

Brandmarker

We know apocalypses

452 x 157 cm² global durability

A Good Haul

Blattoptera / Art for Cockroaches

Minus 24x

Gladiator / Short Film

Eden

An attempt to emulate an attempt

Paschal Duct-Taping

Laptop Crochetication

Russka

Somewhere in the 1930s

Soul Sale

The Department for Criticism against Globalisation

Dot Smoke

Georg Paul Thomann

Nurgel Staring

War On

Let's network it out

Nude

Mackerel Fiddlers

Whales

Disney vs. Chrusov / Short film

Bulk Mail

Easter Celebrations

Mouse Over Matter

Condolence for a Crab

Force Sting

Turning Threshold Countries Into Plows

System

A Noise

A. C. A.

Hopping Overland

Achy Breaky Heart Campaign

Hermeneutic Imperative III

Holy Water / Franchise

Roböxotica // Festival for Cocktail-Robotics

Spears

Engine Hood Cookies

Ikea

The Watch

Creative Industry 2003

This World

Cracked Foundation For The Fine Arts

Sometimes I feel

Fit with INRI

Growing Money

Catapulting Wireless Devices

Buried Alive

Illegal Space Race

Magnetism Party

Brick of Coke

1 Baud

Scrota Contra Vota

Direct Intervention Engine

Oh my God, they use a history which repeats itself! (T-Shirt)


---
---
---

.
.
.
.
.