---
Arse Elektronika: Sex, Tech and the Future of Screw-It-Yourself @ CMU Pittsburgh
Eine kleine Lecture-Performance von Johannes Grenzfurthner / monochrom, als Teil von Paolo Pedercinis Vorlesung an der CMU.
We may not forget that mankind is a sexual and tool-using species.
From the depiction of a vulva in a cave painting to the newest internet porno, technology and sexuality have always been closely linked. New technologies are quick to appeal to pornography consumers, and thus these customers represent a profitable market segment for the suppliers of new products and services.
Currently, all factors show that high-tech developments owe a great deal of their success to the need for further sexual stimulation. One could cite the example provided by the science-fiction concept of a full-body interface designed to produce sexual stimulation. But it isn't science fiction anymore. It's DIY.
As bio-hacking, sexually enhanced bodies, genetic utopias and plethora of gender have long been the focus of literature, science fiction and, increasingly, pornography, this year will see us explore the possibilities that fictional and authentic bodies have to offer. Our world is already way more bizarre than our ancestors could have ever imagined. But it may not be bizarre enough. "Bizarre enough for what?" -- you might ask. Bizarre enough to subvert the heterosexist matrix that is underlying our world and that we should hack and overcome for some quite pressing reasons within the next century. Don't you think, replicants?
24. Februar 2015, 18:30 auf dem CMU main campus in Pittsburgh/USA, College of Fine Arts, 3. Stock, Zimmer 307.


---
"Die Gstettensaga": Finalist auf dem 'The DIY Film Festival 2015' in Los Angeles
"Die Gstettensaga: The Rise of Echsenfriedl" ist einer der Finalisten auf dem 'DIY Film Festival' in Los Angeles. Wir wurden für den "Best Film" nominiert.
Die Preisverleihungsgala wird am 6. März 2015 in LA stattfinden.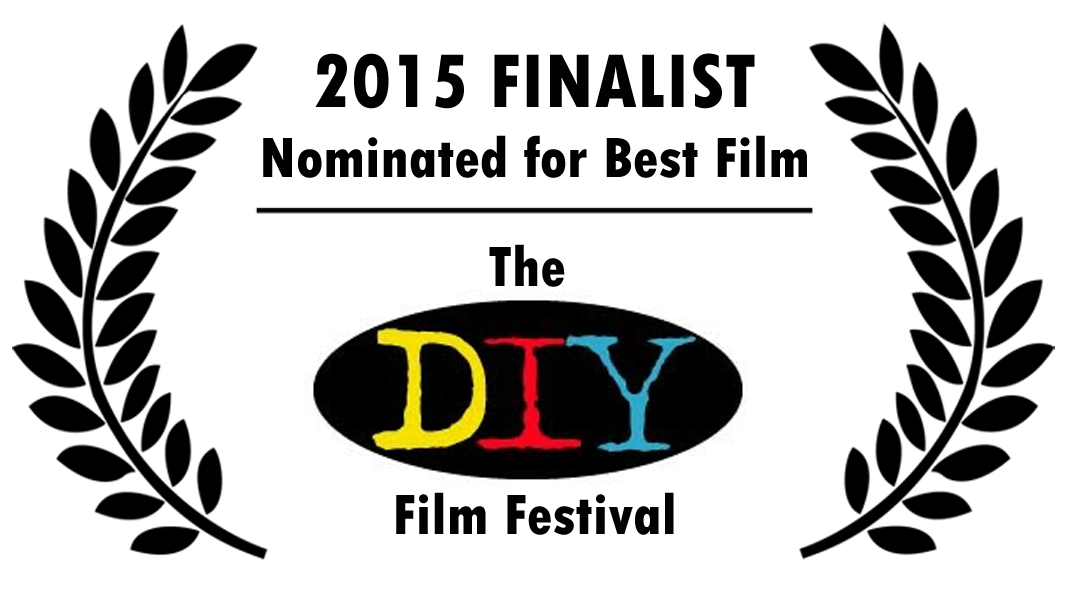 Link
---
TimeOut Israel interviewt Johannes Grenzfurthner über Sex, Technologie und Arse Elektronika

Link
---
Wired Deutschland über Roboexotica
Ein Drachenpenis, na, in Gottes Namen. Feist thront das echsige Tier am Eingang der Roboexotica, dem Wiener Festival für Roboter, die Cocktails zubereiten oder anderweitig Alkohol ausschenken. Auch der Drache hat da schon mal was vorbereitet. "Who wants to suck the dragon?", ruft Johannes Grenzfurthner, einer der Organi­satoren. Es bedarf einiger Markt­schreierkunst, um halbwegs Freiwillige zu finden.

Unverkennbar nämlich ist der Ausschenkdrache mit freundlicher Unterstützung des amerikanischen Unternehmens Bad Dragon ent­standen, das Sextoys in Drachenform vertreibt. Das erklärt die unkonventionelle Darreichungsform des Drachendrinks: Nach ausdauerndem Dirty Talk der Trinkwilligen (oder, in der österreichischen Originalfassung: "Schiarche Sachen sagen!") strömt das ouzohafte Getränk direktemang aus dem Drachengenital.
Link
---
"It's a bug hunt!!": monochroms Johannes Grenzfurthner und James Brothwell schicken Kermit auf eine Mission mit seiner geliebten M41A
This is Kermit. This is his M41A. There are many air cooled, electronic pulse action, selective-fire automatic rifles like it, but this one is his. His M41A is his best friend. It is his life. He must master it as he must master his life — just not under the primary rainbow connectors.

Hi-resolution reproduction of original drawing from 2015.

Created by Johannes Grenzfurthner (of monochrom) and James Brothwell (of Impeccable Flith)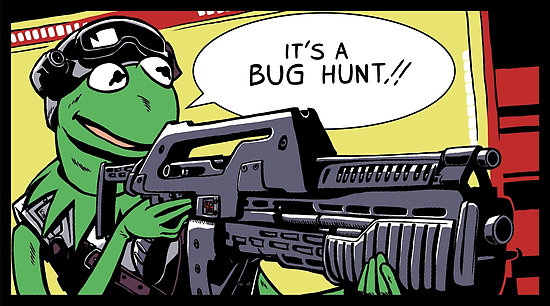 Link zur Produktauswahl (Poster, Leiberl, Häferl, Bettdecken, alles was das Froschherz begehrt!)


---
"Venus of Strapondorf": monochroms Johannes Grenzfurthner und Jenny Marx empowern ihre paläolithische Lieblingsgöttin
Venus of Willendorf — our all-time favorite paleolithic goddess — is turning the fertility game on its lubed head. This is gonna be fun!

Hi-resolution reproduction of original drawing from 2015.

Created by Johannes Grenzfurthner (of monochrom) and Jenny Marx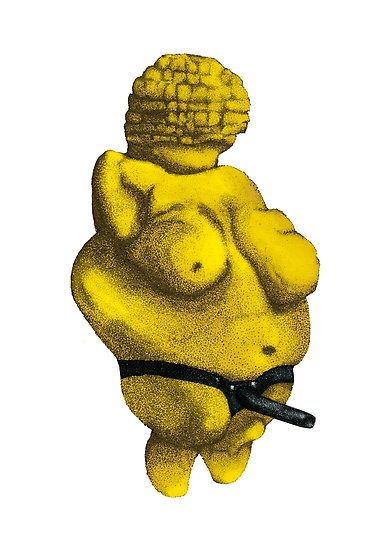 Link zu den Handelswaren (Poster, Häferl, Shirts, alles!)
---
"Die Gstettensaga" wurde vom 'International Filmmaker Festival of World Cinema 2015' für Preise nominiert
Wunderbar!
Die Jury des "7th International Filmmaker Festival of World Cinema" (in London, UK, Februar 2015) hat die "Gstettensaga" für ein paar Preise nominiert!

- Best Foreign Language Feature Film
Günther Friesinger, Johannes Grenzfurthner

- Best Soundtrack
Daniel Hasibar

- Best Director of a Foreign Language Film
Johannes Grenzfurthner

Link
---
RE/Search bietet einen monochrom-ValuPak an
Ja!
We are also offering a ValuPak of (4) books by the techno-futuristic Austrian collective monochrom - write us at info@researchpubs.com & in the subject line write "monochrom ValuPak" and we will send you your own secret coded discount offer, just for YOU! (Well, It will be $50 plusshipping which is $10 US. Sorry, add $50 for /foreign/ shipping)
Link
---
Testcard rezensiert Gstettensaga -- und wie!
Das ist ja ein richtiger Liebesbrief an die Gstettensaga! Danke Testcard, danke Didi Neidhart!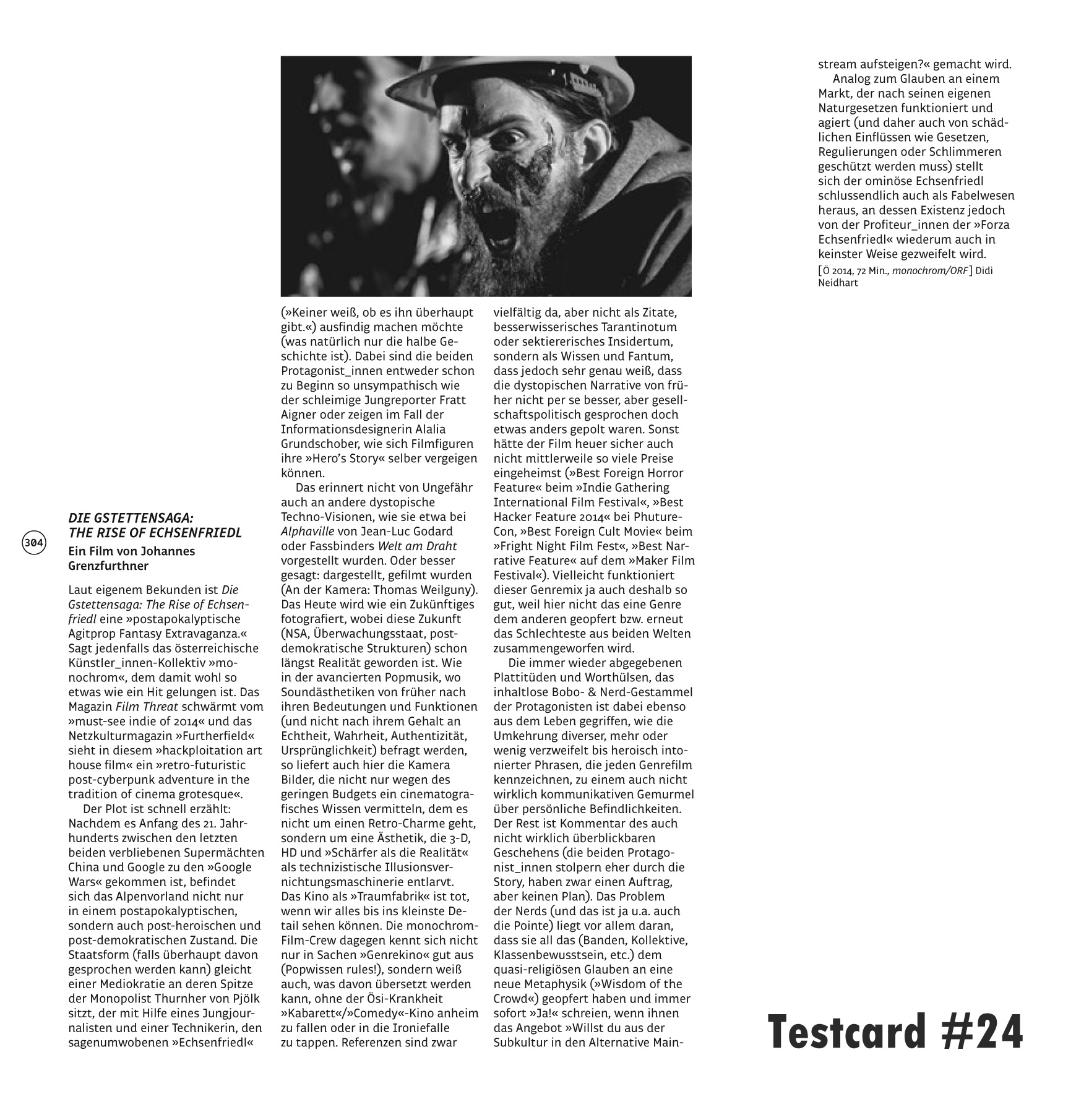 (Klicken für Zoom)
Link
---
Arse Elektronika: MP3-Archive (2007-2014) ist jetzt online
GehirnperverslingInnen!
Wir haben uns zwar Zeit gelassen, aber jetzt ist es vollbracht. Wir haben MP3s von allen vorhandenen Arse-Elektronika-Vortrögen (2007-2014) online gestellt. Die Dateien finden sich leicht auf der jeweiligen "schedule" der spezifischen Arse. Einfach auf MP3 klicken!
---
monochrom Verlagsprogramm 2015
Das Jahresende rückt mal wieder näher. Daher für kurze Zeit, bis am 23. Dezember die monochrom-Sonderaktion per Remail an vertrieb@monochrom.at


Alle Artikel im monochrom Verlagsprogramm 2015 um:

Je 20% billiger
Ab 2 Artikel je 25%
Ab 3 Artikel je 30%
Ab 4 Artikel je 35%
Ab 5 Artikel je 40%
Ab 6 Artikel je 45%
ab 7 Artikel je unfassbare 50%

Das Angebot ist bis zum 23. Dezember gültig! Die Ware kann im mono-office im MQ nach Vereinbarung abgeholt werden oder wird per Post versendet (Porto nach Bestellmenge)


---
"Hackeando los espacios": Spanische Übersetzung von "Hacking the spaces"
Sehr gut!
Johannes Grenzfurthner y Frank Apunkt Schneide son miembros de monochrom, un grupo de arte, tecnología y filosofía con base en Viena y en Zeta Draconis. El artículo original puede encontrarse en http://www.monochrom.at/hacking-the-spaces.

Fue traducido por Barbanegra en hackerspaces.org, de donde derivó esta versión traducida por Mauricio Pasquier Juan (mauricio@pasquierjuan.com.ar).

Una proclama crítica, de lo que fue, es y será un hackerspace (o hacklab, para el caso)
Link
---
Lotek64 rezensiert "Die Gstettensaga"
Und ein tolles Rezi noch dazu!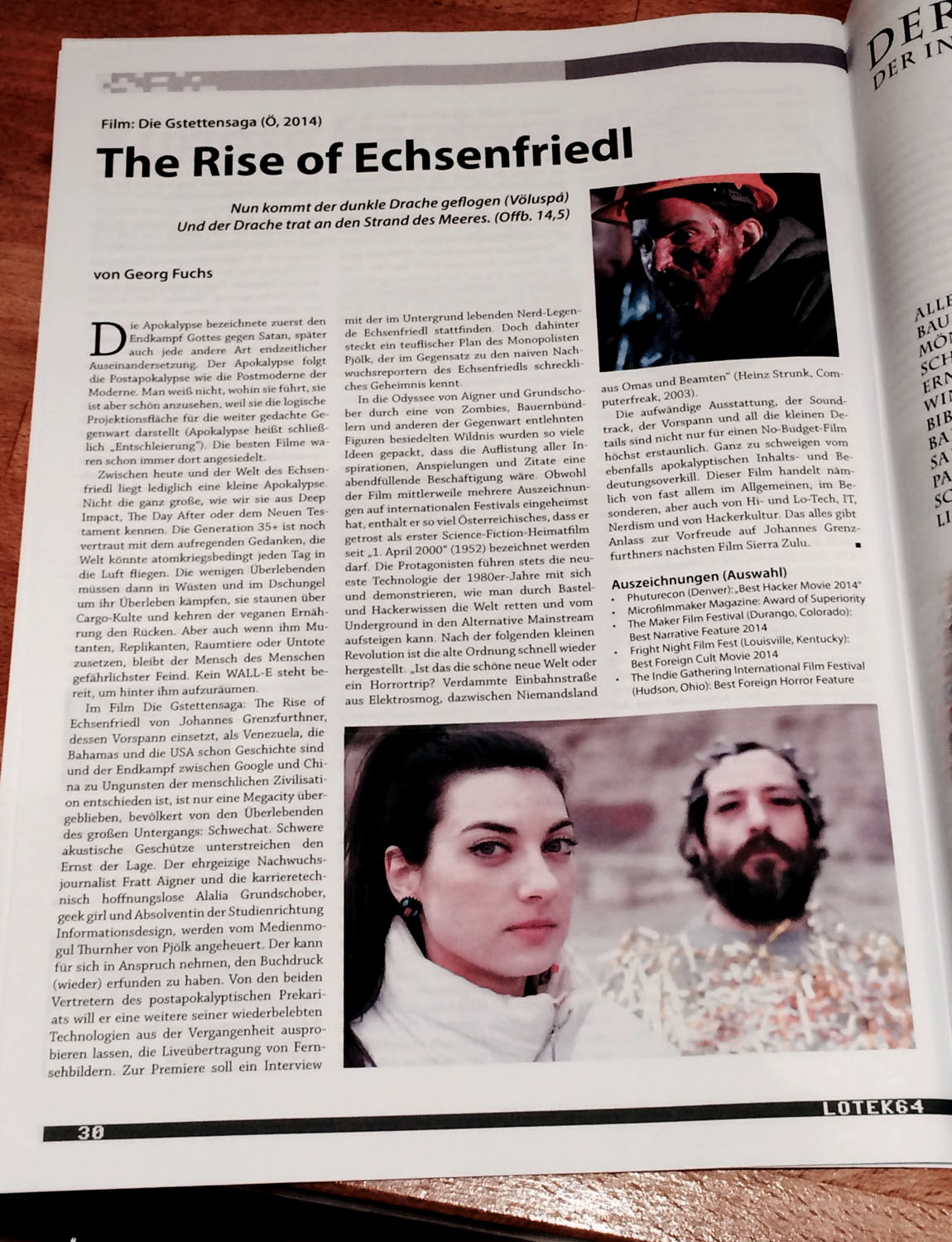 (Klicken zur Vergrößerung)
Link
---
"Die Gstettensaga": International Filmmaker Festival of World Cinema 2015 Official Selection
Da schau her!
"Die Gstettensaga: The Rise of Echsenfriedl" has been selected to screen at the International Filmmaker Festival of World Cinema 2015.
The festival will be held in London, UK, February 25-28, 2015.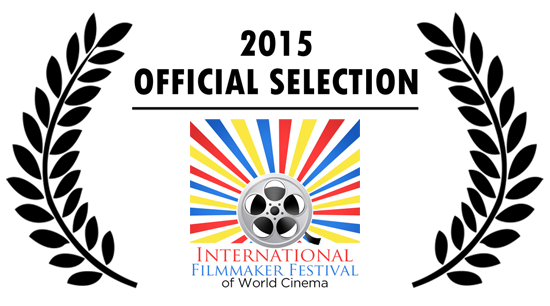 Link
---
c't lobt die Roboexotica 2014
Das internationale Festival der Cocktail-Robotik präsentiert in der kommenden Woche wieder Maschinen und Installationen im Dienste des technisch-subversiven Trinkgelages. 0b00000010 Gin Tonic, bitte, Herr Barbot!

In der Robotik muss es nicht unbedingt bierernst zugehen: Auch in ihrem sechzehnten Jahr will die Roboexotica, das Wiener "Festival für Cocktail-Robotik" wieder die Grenzen zwischen Technik, Medienkunst und Nachtleben ausloten. Ab dem kommenden Donnerstag, dem 4. Dezember, laden die Veranstalter dazu ins Brick-5 im 15. Bezirk.

Magnus Wurzer und Johannes Grenzfurthner von den Künstlergruppen Shifz und monochrom erwarten in diesem Jahr "etwa 14 bis 18 Maschinen". Genauer könne man es nicht sagen, da manche Aussteller wenige Tage vor der Veranstaltung noch nicht wüssten, ob ihre Konstruktion bis zur Eröffnung auch fertig würde.
Link
---
[Archiv]
---
---
---
---
---
---
---
---
---
---
---
---
---
---
---
---
---
---
.
.
.

monochrom *1993. ursprünglich zeitschrift. lebt z. zt. als haufen bzw. neue unübersichtlichkeit im museumsquartier wien, bamberg und unter www.monochrom.at. arbeitet unter anderem als künstler/innen/gruppe, linksextremistischer partyservice, info-point, archiv, sloterdijk ii, liveband, gruppentherapie, computerspiel und als konkursmasse etc. monochrom besteht aus johannes grenzfurthner, evelyn fuerlinger, franky ablinger, harald homolka list, frank apunkt schneider, daniel fabry, gnther friesinger, anika kronberger, roland gratzer sowie gott und der welt. immerhin!
[mehr]

monochrom buchen:
[europa]
[usa]
monochrome infos:
[projekte / dokumentation]
[termine / chronologie]
[mono print / jahrbuch]
[mailing list]
[blog / english]
externe monochrom-Links:
[monochrom wikipedia]
[monochrom flickr]
[monochrom blip.tv]
[monochrom youtube]
[monochrom facebook]
[monochrom itunes]
[monochrom twitter]
[monochrom soup]
[monochrom imdb (de) ]
[monochrom imdb (us) ]
[monochrom vimeo]
[monochrom twitter]
[monochrom foursquare]
[monochrom myspace]
[monochrom amazon]
[monochrom abebooks]
[monochrom vine]

Kontakt:
[office at monochrom.at]

---
---
---