---
KOLOMAN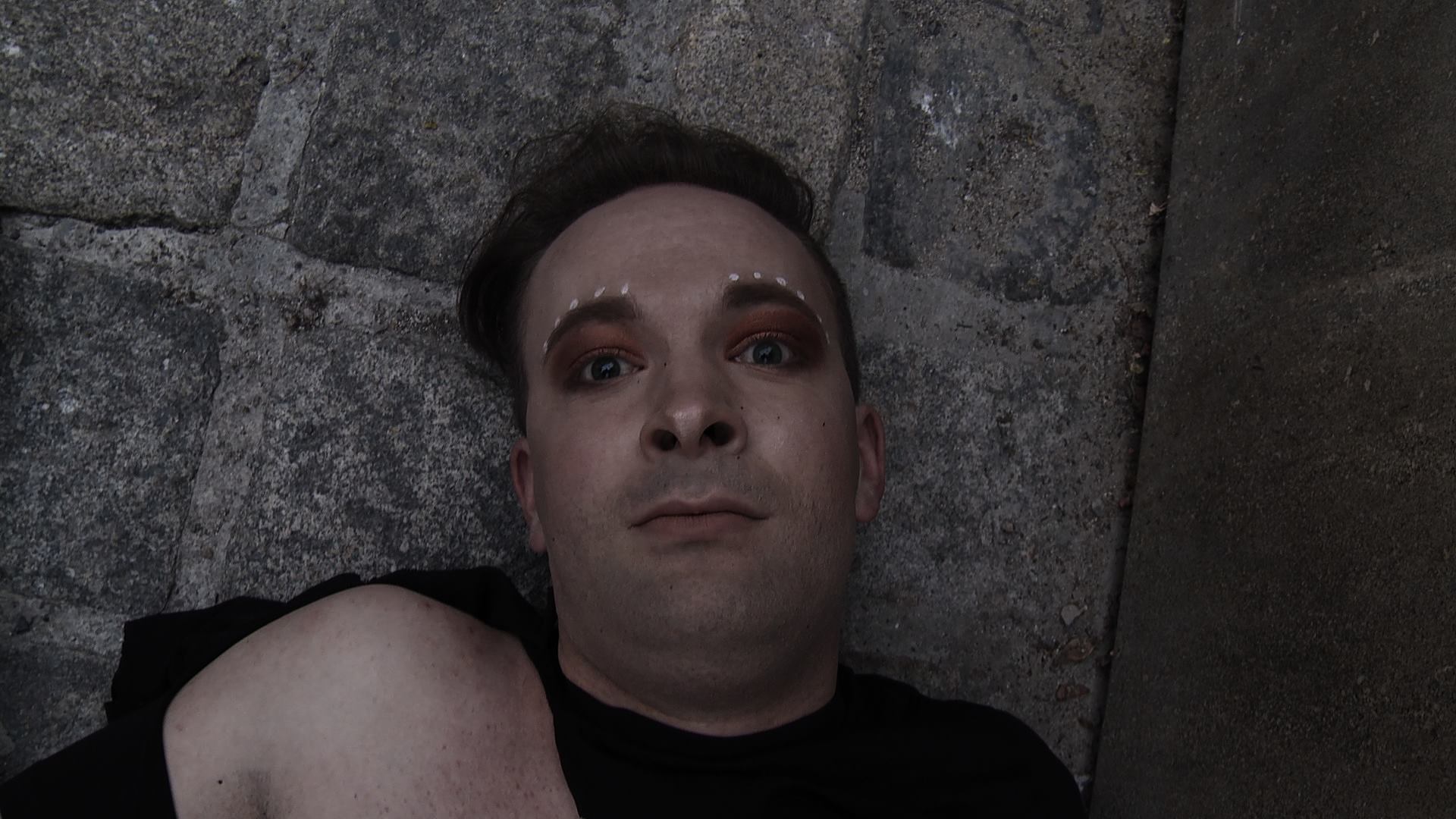 KOLOMAN
Der Ausländer, den wir ermordet haben, der uns dann aber doch beschützt.
Ostarrichi, 1012. Der irische Königssohn und Pilger Koloman ist kein Asylwerber, kein Migrant und eigentlich nur auf der Durchreise. Trotzdem wird er im kleinen Stockerau Opfer der ausländerfeindlichen Stimmung die nach Jahren der Ungarneinfälle und unter dem drohenden Krieg mit Polen im noch jungen Österreich herrscht. Der Pilger fällt der Lynchjustiz zum Opfer und wird gehängt. Als seine Leiche auch nach zwei Jahren nicht verwest ist, sondern vielmehr Wunder vollbringt, wird Koloman 1014 heiliggesprochen und dient seitdem als Schutzpatron Stockeraus und Landesheiliger von Niederösterreich.
Vom Reisenden zum Märtyrer in einem gewaltsamen, unfreiwilligen Schritt.
Erstmalig wird für das paraflows Festival ein Theaterstück produziert. Damit erweitert das Festival seine Sparten (nach Ausstellung, Symposium und Konzertreihe) um ein neues Element: Theater. Im Sinne der Aktivierung neuer Orte wurde das Stück für die Gasträume von Wirtshäusern produziert. Dementsprechend finden die sechs Vorstellungen ab 14. September in bekannten Wiener Wirtschaften statt.
Premiere: 14. September 2015, 20 Uhr werkzeugH.
Weitere Termine und Spielstätten werden demnächst angekündigt!
Die Eintrittserlöse gehen an Ute Bock
---
Arse Elektronika 2015: SHOOT YOUR WORKLOAD / Sex, work and tech / Call for submissions
Arse Elektronika San Francisco 2015
SHOOT YOUR WORKLOAD
SEX, WORK AND TECH.
2. bis 4. Oktober 2015 in San Francisco, USA.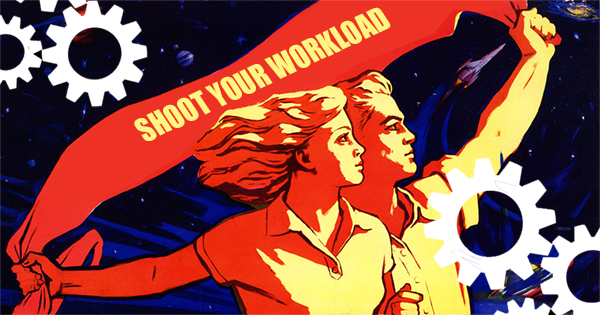 * How can we change work structures in the sex tech field. Is DIY really so revolutionary, or are we just tinkering around with our misery?
* Work and labor struggle and exploitation in sex tech. What to do about dildo sweatshops?
* What are the correlations of technology and sex work?
* Some research suggests that different sexual dynamics prevail in traditional breadwinner households. What sexual dynamics might proliferate in an economy of widespread automation and basic income, in a society where "having a job" becomes increasingly antiquated?
* What is emotional labor to a chatbot?
* What about the connection between 'work' and active/passive dichotomies in sex? What is the invisible work of bottoms and subs, and how might it be better recognized?
* What do you do with your sex when it stops working?
* How is silicone working out for the environment? We know silicone is inert, versatile, non-toxic, and body safe as an object but what is our collective exit strategy for the e-waste & non-biodegradable leftovers of sex toy boom? How are silicone lubricants (and other health & beauty uses) interacting with the water supply once they're washed down the drain?
* What work goes into the extraction of raw resources, such as the rubber tree plantations of South America that make our condoms and catsuits? How do you go from a rubber tree to a rubber dildo?
* How can we work out irreconcilable political differences to protect common interests for our sexual and reproductive health?
* How much sex does it take to power a light bulb? Can fucking charge a battery? Could we power electronics with our sex lives?
* What happens when your recreational sex life gets you fired? (Definitely blowing your work load!) How do you get back to work after a sexual scandal?
* How does activism focused around sexual orientation work with or against activism focused around gender identity? (e.g., In what ways has the fight for marriage equality worked for and/or against the fight for transgender rights?)
* How do we create toys that improve how sex works for folks with disabilities?
* How does your sexuality-related activism add to your emotional workload?
* What happens when your recreational sex life starts to feel like work?
* Is making sex toys a good thing in a world already full of plastic junk? Is there another way? Biodegradable sex toys?
* Can someone please do something about this FUCKING PATENT TROLL?!?!
* Is patenting sex toys a special kind of evil?
* Is any of this smart sex toy stuff leading to Rise of the Machines?
* Would Comrade Lenin approve of all of this?

Submit a talk, a performance, a game, a workshop, a machine, a system!

Deadline: August 31, 2015.
Our selection will be announced early September, 2015. (Yes, yes, we can do that fast!)

For questions, please email: office AT monochrom.at
---
Creative Class Escorts: Das erste Laufhaus fuer Kreative
Ein Erlebnisservice der Lord Jim Loge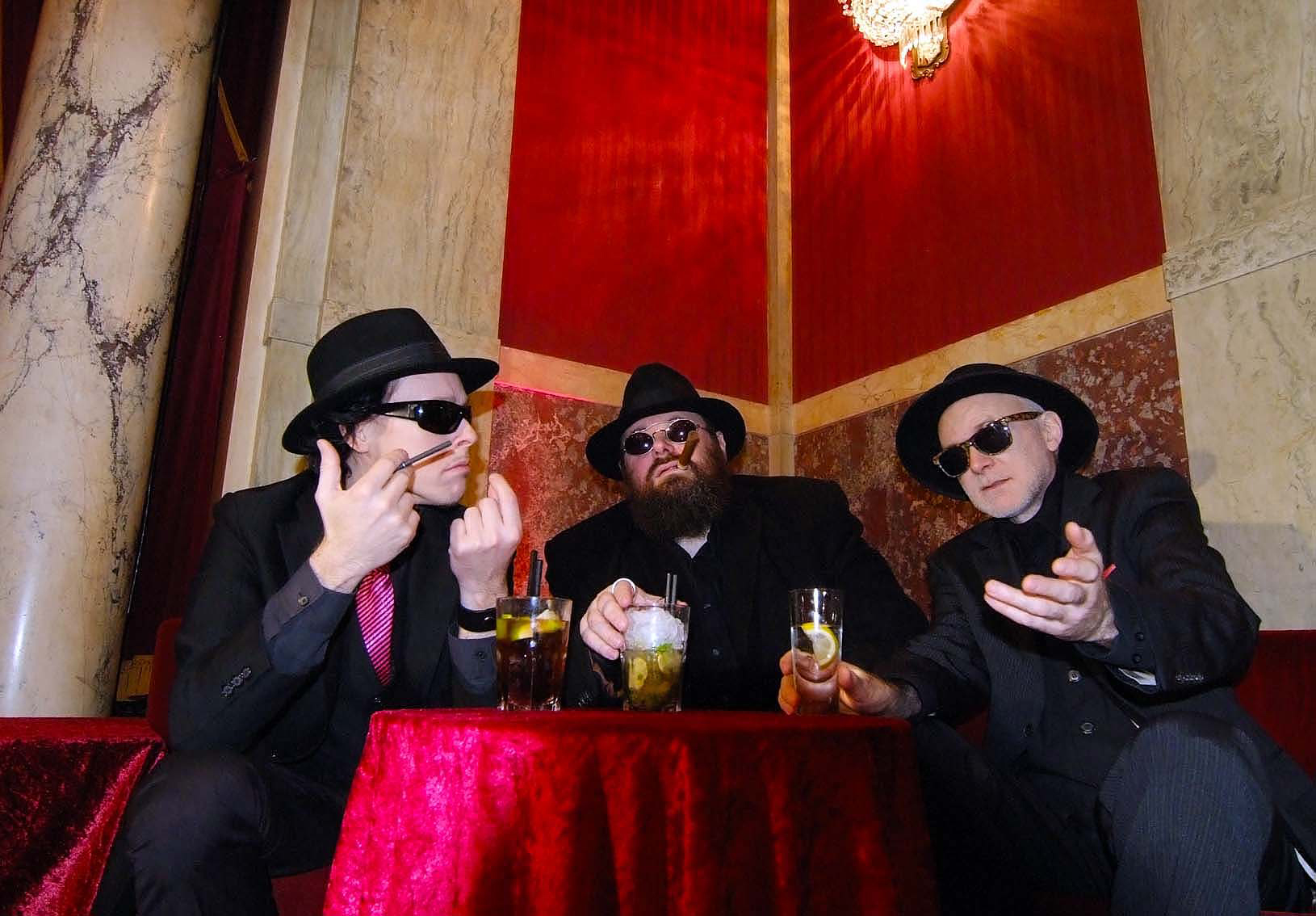 Mit dem Projekt möchte die Lord Jim Loge powered by monochrom Möglichkeiten der Flexibilisierung und Mobilisierung im Bereich kreativer Arbeit ausloten und zur Diskussion stellen. "Creative Class Escorts" versteht sich als ein künstlerischer Servicebetrieb: Für die Dauer des Projektes leben die kuratierten KünstlerInnen als "Creative Escorts" in Räumlichkeiten des Symposium Lindabrunn. Von hier aus wird eine Website betrieben, auf der nach dem Vorbild klassischer Escort-Services die angebotenen Dienstleistungen und Referenzen der zur Verfügung stehenden Escorts vorgestellt und beworben werden. Wird ein Escort bestellt, wird er/sie vom agentureigenen Fahrdienst mit dem "Hackbus", der mit allem ausgestattet ist, was vor Ort benötigt wird, zum Einsatzort gebracht. Auch die Zahlungsabwicklung wird vom Fahrdienst übernommen. Die Bezahlung ist tariflich geregelt. Im Unterschied zu den intimen Tätigkeiten klassischer EscortServices finden die Einsätze der "Creative Escorts" an öffentlichen Plätzen und im Beisein von Publikum statt.

ORT:
Symposion Lindabrunn
2551 Enzesfeld-Lindabrunn
Steinbruchstraße 25

PROGRAMM & TERMINE:
Mo 6. Juli 18 Uhr: Eröffnung
Öffnungszeiten: Di 7. Juli bis So 12. Juli
16-22 Uhr
Fr 10. Juli 16-20 Uhr: Symposium
Kreative Arbeitswelten

Link
---
monochrom Pressespiegel 2014
2014 war bei monochrom viel los und hier kommt der dazugehörige Pressespiegel!
---
monochroms Günther Friesinger bei INTERLAB - Festival für transdisziplinäre Leerstandsnutzung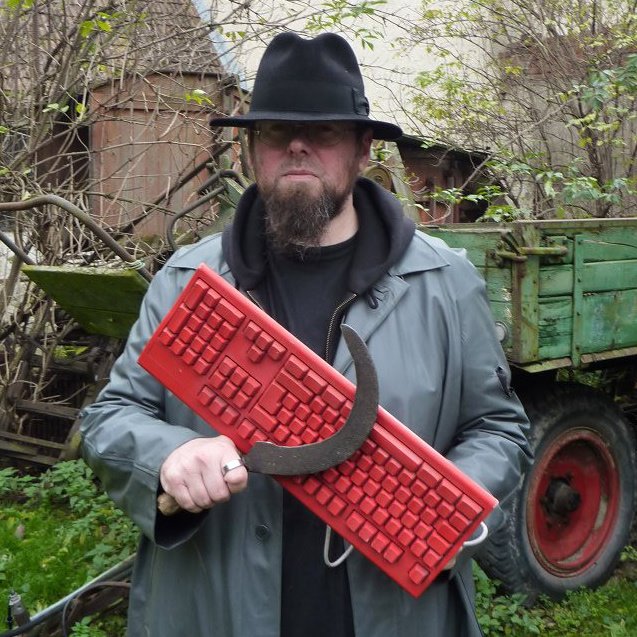 monochroms Günther Friesinger is part of the discourse-programme on the 12th of june at Interlab Festival 2015

Talking about the coalescence of fine arts, hacktivism, performance, philosophy &political activism with a punky humorous attitude, the internationally super rewarded art collective monochrom jumps on the scene. Based in Viennas MQ – MuseumsQuartier Wien, they curate and produce exhibitions, publish manuals for artistic riot, context hack reality in each (social, political, ontological) layer & permanently reopen fields of experimentation. Wanna read it in their own words, take the ride: monochrom is an art-technology-philosophy group of basket weaving enthusiasts and theory do-it-yourselfers, an unpeculiar mixture of proto-aesthetic fringe work, pop attitude, subcultural science and political activism, doing all kinds of things like theory cocooning, alternative space travel projects, do-it-yourself surveillance courses, overhead projector comics, propagandistic summer camps, expressional dance, Biennial brawls, GDR rock, DJ events and lots more…

Holy moly ...

Link
---
monochrom präsentiert: PENG! Kollektiv -- Drogen, Sex und Populismus
Eine überinformierte Gesellschaft bei gleichzeitiger Brutalitätseskalation in den Nachrichten und der Zersplitterung direkt greifbarer Handlungsräume führen zu einer Lähmung sozialer Bewegungen. Während sich in Europa immer mehr strategiegeschwängertes "Organizing" am Vorbild amerikanischer Gewerkschaften und Plattformen wie "MoveOn" entwickelt, verflachen die Narrativen zur Mobilisierung, was zu einer Simplifizierung der allgemeinen politischen Wahrnehmung führen kann. Doch ist Demagogie am Ende notwendig und Menschen zur Selbstbestimmung zu FÜHREN? Sollte Populärmusik die Massen zu kritischem Denken verführen? Oder welche Mittel sind geeignet um einen emanzipatorischen Kampf gegen unterdrückende und entmündigende soziale Mechanismen zu führen?
Paul von Ribbeck erzählt von den letzten Aktionen von Peng, und wie das Kollektiv mit Mitteln aus Journalismus, Performance Kunst und direkter Aktion zivilgesellschaftliche Diskurse radikalisieren.

Moderiert vom unglaublichen Johannes Grenzfurthner vom monochrom-Kollectiv
Redner: Paul von Ribbeck
20.06., 20 Uhr, Museumsquartier, Raum D,
Museumsplatz 1, Wien.
---
Arse Elektronika 2015: Termin!
Wir haben endlich einen Termin!
2. bis 4. Oktober 2015 im Center for Sex and Culture in San Francisco!
Prost!
---
Pittsburgh CityPaper empfiehlt die Gstettensaga
PGH CityPaper hat unseren Film "Die Gstettensaga" als Empfehlung der Woche!
Underground accolades accompany Die Gstettensaga: The Rise of Echsenfriedl, a 2014 indie horror flick from Austria getting its local premiere. The darkly comic film is set in the aftermath of apocalyptic warfare between superpowers China and ... Google, as a journalist and a technician traverse the hinterlands to find a legendary character. The festival favorite won Best Narrative Feature at Colorado's Maker Film Festival, and critic Cory Doctorow calls writer-director Johannes Grenzfurthner "a brilliant lunatic of surpassing and delightful weirdness." Meet Grenzfurthner at the Q&A after tonight's free, VIA-sponsored screening at Melwood Screening Room. BO 7:30 p.m. 477 Melwood Ave., Oakland. Free (18 and over)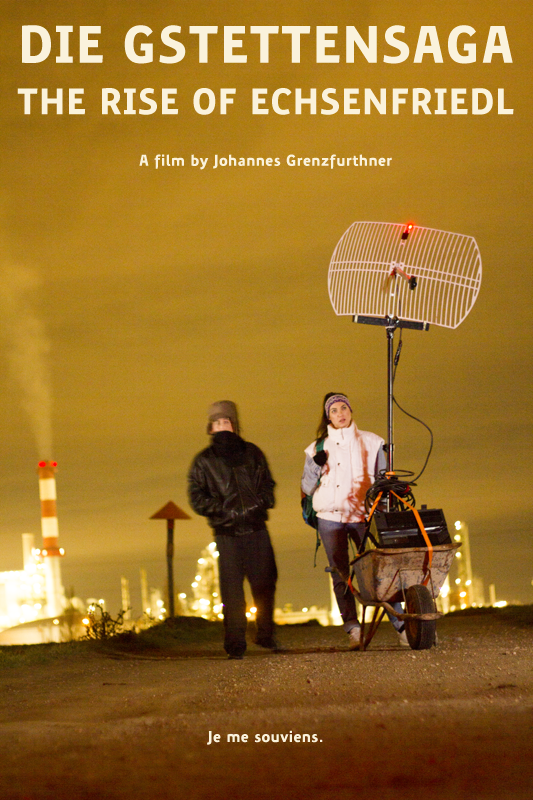 Link
---
Boing Boing empfiehlt "Zardoz is pleased" (Zardoz Vs. ET)
Cory Doctorow von Boing Boing mag "Zardoz is pleased"! Er hats geblogged!
Und ihr könnt das gute Ding auf Shirts und Posters kaufen...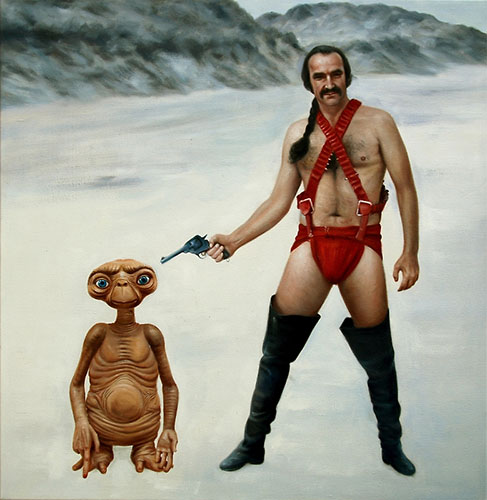 Link
---
Zardoz is pleased: monochroms Johannes Grenzfurthner und Cha präsentieren jemanden, der einfach nur nach Hause telefonieren will
It's actually pretty easy: a) The penis is evil. b) Don't destroy the Vortex. c) Phone home.
But our little friend had to learn his lesson the hard way. Is there more to say?

Hi-resolution reproduction of original oil painting from 2015.

Created by Johannes Grenzfurthner (of monochrom) and Cha

Johannes Grenzfurthner: http://www.grenzfurthner.com
Cha (contact): yan AT monochrom.at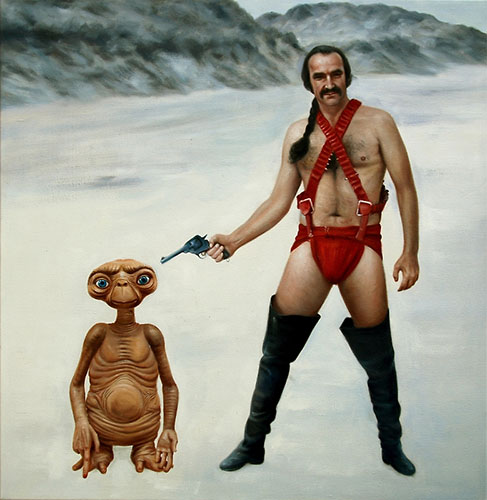 Link zum Warenangebot (Kaffeetassen, Leiberl, Poster, Handyzeug, Leggins, alles was das Herz begehrt!)


---
monochrom bei UEBERSCHREITUNGEN
Das digitale Nähe-Distanz-Problem

Wie sieht menschliche Nähe in der Zeit der digitalen Revolution aus? Wie werden Freundschaften und Beziehungen angebahnt und erhalten? Wie kann Technologie emotionale Momente unterstützen, speichern, evaluieren oder sogar erzeugen? Lässt sich menschliche Entwicklung als Abfolge technologischer Innovationen begreifen, bei der einfache durch komplexere Werkzeuge ersetzt wurden? Diese und viele andere Themen und Fragen werden bei der Medien Kunst Ausstellung ÜBERSCHREITUNGEN am Symposion Lindabrunn aufgeworfen und mit eindrucksvollen künstlerischen Positionen herausgearbeitet.

Künstler_innen und Werkliste:

Michael Heindl, The Same Old Story (2012)
Juliana Herrero, Milieu (2014)
Herwig Holzmann, Heimatnähe (2013)
Korinna Lindinger + Anna Haber, Schwellenobjekte (2011)
monochrom, Laughing Squirt (2013) + Schatzkästchen der Produktionsbedingungen (2013)
Julie Nymann, Kys | kyss (2012)
Andrea Peregrini, Wachsbalsam & Seelenheil (2015)
Roswitha Weingrill, True Colours (2015)
Kurator: Günther Friesinger

Vernissage: 25. April 2015, 18:00 Uhr
Laufzeit der Ausstellung: 26. April - 14. Juni 2015
Öffnungszeiten: Freitag: 15–19 Uhr, Samstag: 10–12 und 14–19 Uhr, Sonntag: 14–19 Uhr
Am Samstag, 16. Mai 2015 geschlossen

Symposionshaus, VSL - Verein Symposion Lindabrunn
Steinbruchstrasse 25, 2551 Enzesfeld /Lindabrunn

---
"Die Gstettensaga" in Pittsburgh (bei den Pittsburgh Filmmakers)
"Die Gstettensaga" wird in Pittsburgh gezeigt! Und Johannes Grenzfurthner wird Rede und Antwort stehen!
Wann, wo? 30. April 2015, 19:30 bei den Pittsburgh Filmmakers (477 Melwood Ave, Pittsburgh, Pennsylvania 15213, USA).

Link (FB)
---
monochroms Space Speis
Lounge? Salon? nein - Wir haben die Space Speis. eine Subvariante der project speis. Gemütliches Beisammensitzen bei Musik. Gedankenaustausch, gemeinsamer Abend. Einfach sich was entwickeln lassen. Und Sachen anschauen.
An diesem Abend die monochrom-Kurzfilme "gonna go mars" (2000), ISS (Folge 8, 2011, das ist die Folge mit den Chinesen) und "Columbia Space Shuttle and Rocket" - ein Frühwerk von Johannes Grenzfurthner.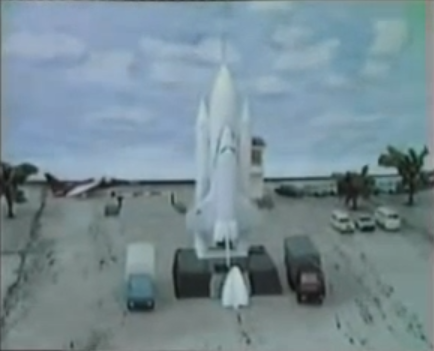 Am Donnerstag, 23. April 2015, ab 19 Uhr im Raum D, QDK, quartier21, MQ Wien, Museumsplatz 1, 1070 Wien.
---
monochrom in Boston: Context Hacking @ Boston University
Vortrag von Johannes Grenzfurthner (monochrom).
The term "context hacking"—like its older mimetic sibling "communication guerilla"—refers to unconventional forms of communication and/or intervention in more conventional processes of communication. Context hacking is a specific style of political action drawing from a watchful view of the paradoxes and absurdities of power, turning these into the starting point for interventions by playing with representations and identities, with alienation and over-identification.
Johannes Grenzfurthner will present some projects by monochrom, a worldwide operating collective from Vienna dealing with technology, art, and philosophy that was founded in 1993. The group specializes in an unpeculiar mixture of proto-aesthetic fringe work, pop attitude, subcultural science, and political activism. Their mission is conducted everywhere, but first and foremost "in culture-archaeological digs into the seats (and pockets) of ideology and entertainment."
Am 11. April 2015 um 18 Uhr an der Boston University (Room B50, Stone Science Auditorium, 675 Commonwealth Avenue, Boston MA, USA).


---
Unser Sowjet-Unterzögersdorf-Spiel auf VICE
Auf einmal laden ein Haufen Leute unser Sowjet-Unterzögersdorf-Spiel herunter. Und wir haben auch die Ursache entdeckt. VICE berichtet über ein neues Adventure-Game -- und wir sind erwähnt.
Mit der interaktiven Kurzgeschichte "A Fragment of Her" hat das junge Studio chronerion entertainment heimische Adventure-Fans aufhorchen lassen. Wie oft hört man schon von klassischen Point-and-Click-Produktionen aus Österreich? Um genau zu sein, fallen uns spontan zwei Beispiele ein, beide übrigens auch im Bezug auf Story in Österreich angesiedelt und weltanschaulich herrlich entgegengesetzt: Das Bank-Austria-Werbespiel Arnie Goes 4 Gold aus dem Jahr 1994—ja, Anfang der 90er war es tatsächlich eine plausible und im deutschen Sprachraum durchaus verbreitete Geschäftsstrategie, junge Kunden mithilfe von Adventures zu ködern—und das satirisch-kritische Sowjet-Unterzögersdorf des Künstlerkollektivs monochrom aus dem Jahr 2005.
Link
---
[Archiv]
---
---
---
---
---
---
---
---
---
---
---
---
---
---
---
---
---
---
.
.
.

monochrom *1993. ursprünglich zeitschrift. lebt z. zt. als haufen bzw. neue unübersichtlichkeit im museumsquartier wien, bamberg und unter www.monochrom.at. arbeitet unter anderem als künstler/innen/gruppe, linksextremistischer partyservice, info-point, archiv, sloterdijk ii, liveband, gruppentherapie, computerspiel und als konkursmasse etc. monochrom besteht aus johannes grenzfurthner, evelyn fuerlinger, franky ablinger, harald homolka list, frank apunkt schneider, daniel fabry, gnther friesinger, anika kronberger, roland gratzer sowie gott und der welt. immerhin!
[mehr]

monochrom buchen:
[europa]
[usa]
monochrome infos:
[projekte / dokumentation]
[termine / chronologie]
[mono print / jahrbuch]
[mailing list]
[blog / english]
externe monochrom-Links:
[monochrom wikipedia]
[monochrom flickr]
[monochrom blip.tv]
[monochrom youtube]
[monochrom facebook]
[monochrom itunes]
[monochrom twitter]
[monochrom soup]
[monochrom imdb (de) ]
[monochrom imdb (us) ]
[monochrom vimeo]
[monochrom twitter]
[monochrom foursquare]
[monochrom myspace]
[monochrom amazon]
[monochrom abebooks]
[monochrom vine]

Kontakt:
[office at monochrom.at]

---
---
---