---
Gstettensaga im Nerdvana Podcast
Nerdvana v1.58 – Zombies vs Thermodynamik

Das Nerdvana-Team hat sich Verstärkung geholt. Kann Hannes uns dabei unterstützen, österreichische Insider zu verstehen? Wird selbst er an reformiertem Steirisch scheitern? Sind wir von Zombies verwöhnt? Wer von uns ist der bessere Straßenkämpfer? Wie viele Tintenkleckse passen in ein Comic? Kann man eigentlich seine Brotzeit faxen? Wird auch nur eine dieser Fragen diesmal beantwortet werden?
Link
---
Johannes von monochrom im New Yorker Magazine
The H.O.P.E. conference offers 2600 a chance to bring the global hacker community together. Steve Rambam, a security specialist who was arrested by the F.B.I. before his talk at the 2006 conference, told me that he comes back because he feels like he is speaking to the vanguard of computer culture. "These kids are trendsetters," he said. Johannes Grenzfurthner, an Austrian artist and hacker, told me before the talk that the hacking community has changed drastically in the past ten years, becoming more mainstream. One of the greatest shifts, he said, is the growing acceptance of women at conferences like H.O.P.E., despite the fact that the hacker community is still male dominated.
Link
---
Doch Kabarett? Erwischt! Der Falter über die 'Schicksalsjahre'
Wurmdobler im Falter.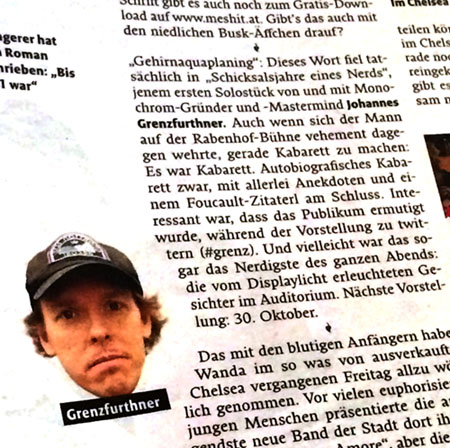 Na gut :)


---
"Pornos und tote Hühner": Standard über Johannes Grenzfurthner im Rabenhof
Dorian Waller schreibt über "Schicksalsjahre eines Nerds".
Johannes Grenzfurthner mag Breitbandinternet, Schallplatten mit naturwissenschaftlichen Vorträgen und H. P. Lovecraft. Weniger Liebe empfindet er für Vierteltelefone, Walgesänge und Comics über den allzu menschlichen und damit langweiligen Rennfahrer Michel Vaillant. Dies lernt man zumindest in seiner "Lecture-Soiree" Schicksalsjahre eines Nerds, die vergangenen Donnerstag erstmals im Wiener Rabenhof zu sehen war. Grenzfurthner, Gründer des Theorie- und Bastelkollektivs Monochrom und Hansdampf in allen Nebengassen, nutzt diese, um, wie es scheint, einfach frei von jeder thematischen Zwangsjacke fröhlich drauflos zu plaudern.
Link
---
monochrom ist Partner des "Media Arts Cultures" Master-Programms
The MediaAC master program answers the needs of the evolving fields related to the future and heritage of Media Arts Cultures. Our global digital world is filled with new media culture that encompasses the big questions of today such as the processes of globalisation, utopias of neuroscience, political repression, big data, and the growing world-wide surveillance. Thus, the analysis of media arts cultures is socially and culturally enlightening. The examination of evolving media art forms offers technological insights, which are vital to the next generation of software and hardware engineers, as well as to cultural practitioners. Media Arts have great potential for critical reflection and future innovation. They are especially vulnerable to decay as media evolution accelerates and require new methods of digital heritage preservation.

Mission: The MediaAC Consortium of four universities and influential global associated partners from the creative and cultural sector dedicate to grow a new generation of professionals based on the future needs of the field and grounded in rigorous academic training.

Danube University Krems (coordinating partner)
Aalborg University (full partner)
University of Lodz (full partner)
City University Hong Kong (full partner)
assocoated partners - Ars Electronica, DAM, FACT, Laboratory of Research in Art and Techno Science, monochrom, transmediale, ZKM.
Link
---
Austrian Cultural Forum NY empfiehlt "Die Gstettensaga" auf dem NYC Indie Filmfestival
The NYC Independent Film Festival (October 15 - 19, 2014) is happy to have an Austrian film showing in the festival this year:

Die Gstettensaga: The Rise of Echsenfriedl

Directed by: Johannes Grenzfurthner

Written by: Johannes Grenzfurthner, Roland Gratzer

Cast: David Dempsey, Eva-Christina Binder, Evelyn Fürlinger, Harald Homolka-List, Jeff Ricketts, Joe Baumgartner, Lukas Tagwerker, Martin Auer, Roland Gratzer, Sophia Grabner, Stuart Freeman

The growing tension between the last two remaining superpowers -­ China and Google -­ escalates in the early 21st century, and results in the global inferno of the 'Google Wars'. But the years go by, radioactive dust settles on old battlegrounds, and a New World rises from the ashes of the old.
Fratt Aigner, a seedy journalist, and Alalia Grundschober, a nerdy technician, live and work in Mega City Schwechat: the biggest semi-urban sprawl in the foothills of what remained of the Alps. Newspaper mogul Thurnher von Pjölk assigns them a special task: to venture into the boondocks of the Gstetten and find the legendary Echsenfriedl. It is the beginning of a journey full of dangers, creatures and precarious working conditions...

Screening:

October 17, 2014 3:30 PM at the Grand Theatre.
Link
---
Telepolis: "Schicksalsjahre einer Klasse, die heute die Welt regiert"
Ein Interview mit Johannes Grenzfurthner über "Schicksalsjahre eines Nerds".
Johannes Grenzfurthner von der Künstlergruppe Monochrom hat sich Gedanken zum Nerdtum gemacht

Der Wiener Johannes Grenzfurthner gehört der Künstlergruppe Monochrom an, die in der Vergangenheit unter anderem mit André-Hitler-Plattencovern, der Aktion Eigenblunzn, dem Computerspiel Sowjet Unterzögersdorf, einer ISS-Weltraum-Sitcom und einem postapokalyptischen Spielfilm Aufsehen erregte. Nun hat sich Gedanken zum Nerdtum gemacht.
Link
---
Premiere: SCHICKSALSJAHRE EINES NERDS: Die Grenzfurthner-Solo-Show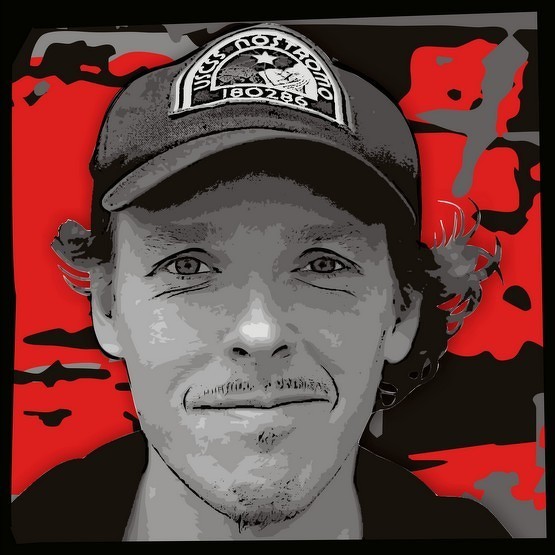 Nerds haben in den vergangenen Jahren die Welt erobert. Früher saßen sie in der Schule allein in der ersten Reihe, hatten dicke Brillen, fettiges Haar und keine Freunde. Heute drehen sie Filme, gründen Startups, die das World Wide Web beherrschen, verändern die Weltpolitik und werden als Sexsymbole und TV-Kultstars verehrt.

Sie wollen die ganze Wahrheit über Nerds wissen? Einer von ihnen ist der gefeierte Performer, Aktivist und Intellektuelle Johannes Grenzfurthner, besser bekannt als Mastermind der extravaganten Kunsttruppe monochrom. Im Rabenhof stellt er sich jetzt seiner eigenen Geschichte. Und die beginnt im metaphorischen Keller der 1980er, als eine 20-Megabyte-Platte noch so groß war, wie ein Auto vor der Ölkrise – und als die Welt etwas grauer und die Bildschirmdarstellung etwas bernsteiniger war.

SCHICKSALSJAHRE EINES NERDS handelt von der Vergangenheit unserer Zukunft und ist trotzdem keine Nostalgie-Show. Grenzfurthner lässt die Schicksalsjahre einer Klasse Revue passieren, die heute die Welt regiert. Lange bevor die digitalen Revolutionen die aschfahlen Nerds in die Stratosphäre des Geldadels katapultierten, wurden Weichen gestellt, die unsere Welt noch lange Zeit definieren werden.

"Johannes is a brilliant lunatic of surpassing and delightful weirdness." (Cory Doctorow, Boing Boing)

"Ein unruhiger Geist. Was ihm heilig ist, weiß ich noch immer nicht, aber ich glaube, er ist recht klug." (Thomas Kramer, Die Presse)

Premiere: 16. Oktober 2014, 20.00 Uhr.
Preis: € 18,-

Link/Tickets


---
2600 Magazine rezensiert "Die Gstettensaga": 'A Call To Class Consciousness For Hackers'
Wunderbare Rezension der "Gstettensaga" von Ishan Raval , veröffentlicht in der Herbstausgabe des 2600 Magazins!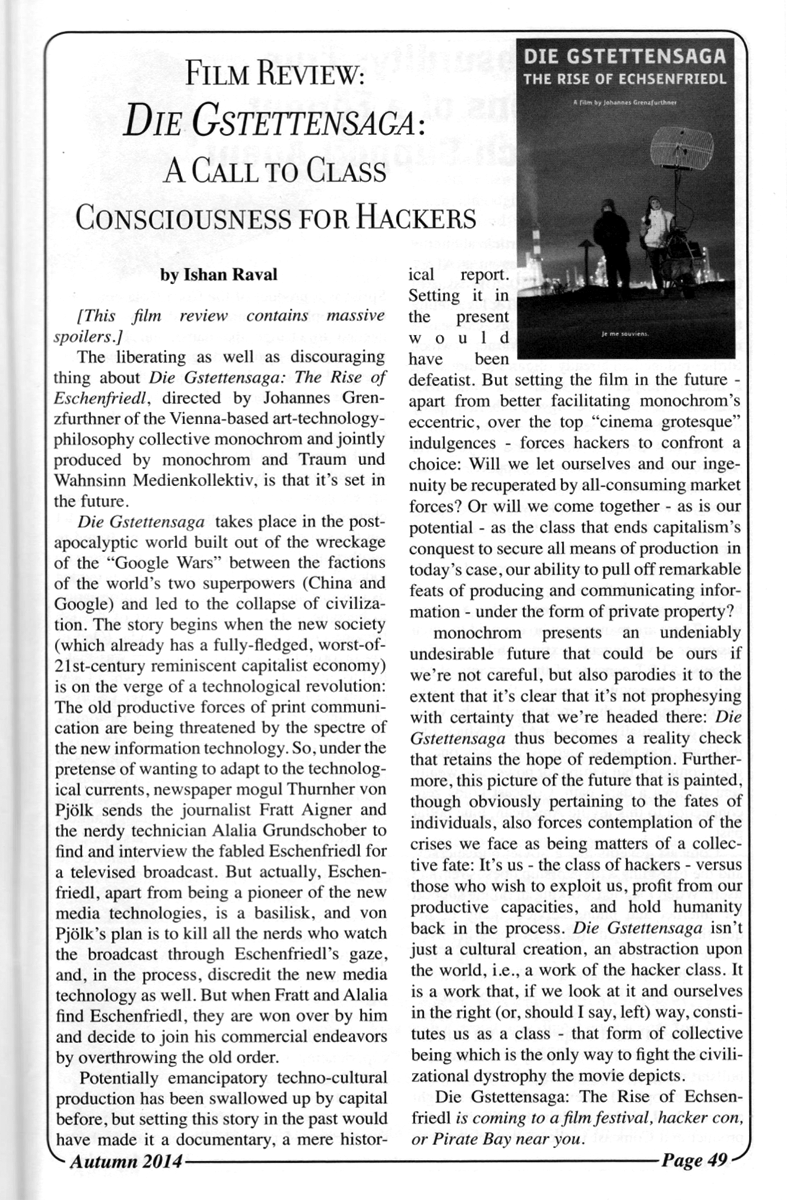 Klicken zum Vergrößern


Link (2600 Magazine)


---
monochrom #35 -- Sonne Busen Hammer 18: "Sehr unangenehme Gesellschaft. Die Gesundschlachtungsnummer"
Ein Druckwerk von monochrom und Roswitha Weingrill.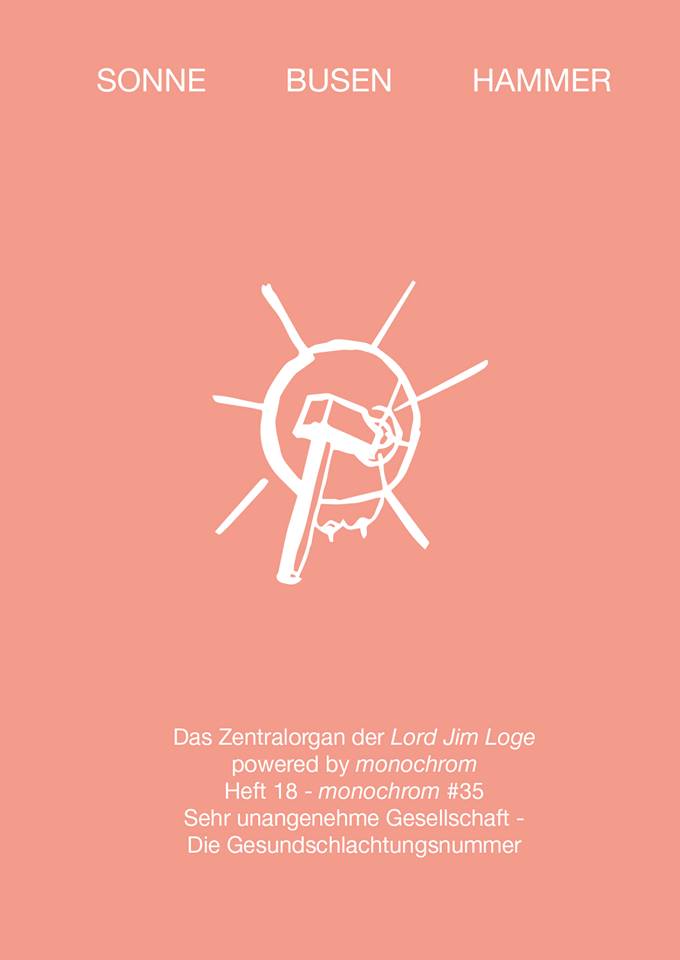 2013 konnten im Rahmen des steirischen herbst Künstlerinnen und Künstler aus der Steiermark um den Ankauf durch die Lord Jim Loge powered by monochrom buhlen. Die Loge war einst ein künstlerischer "Geheimbund" von Jörg Schlick, Martin Kippenberger und anderen, dessen Erbe heute die Künstlergruppe monochrom verwaltet. Roswitha Weingrill ging als Siegerin hervor, sie durfte bald darauf ihre erste Mission für die Lord Jim Loge antreten – eine Reise nach Singapur, die in der aktuellen Auflage des Zentralorgans der Lord Jim Loge powered by monochrom aufgearbeitet wurde.

Link

15. Oktober 2014 um 19:30
Paulustorgasse 8, 8010 Graz


---
"Die Gstettensaga" in Denver: Best Hacker Feature 2014 auf dem "PhutureCon Festival"
"Die Gstettensaga" hat ja "Best Hacker Feature 2014" auf dem PhutureCon Festival gewonnen. Das findet am 11. Oktober 2014 in Denver, Colorado statt.
Und Johannes Grenzfurthner läßt es sich nicht nehmen auch vor Ort zu sein und über monochrom und "Die Gstettensaga" zu erzählen.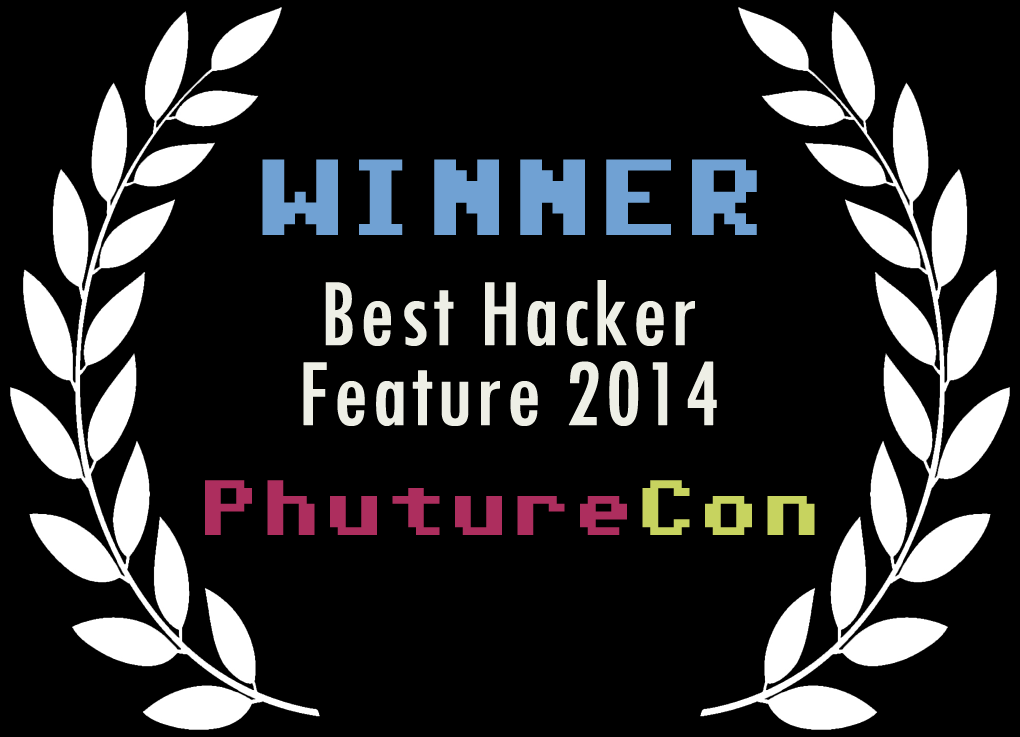 ---
Dispatch from Arse Elektronika -- Some Things Games Can Learn from Sex & Tech
Mattie Brice hat eine super Zusammenfassung zur Arse Elektronika 2014 geschrieben.
This past weekend, I went to the annual sex and tech conference in San Francisco, Arse Elektronika. This was actually the first conference I spoke at back in 2012 when it was specifically about play and games, and I got to come again this year to see what new projects people thinking and crafting about sex were up to. This conference tends to attract a cross-section of toy makers and academics interested in sex topics, but also nets in software people and artists.

What's interesting for me about this group of people who convene over sex and tech is how similar and different the mood is to my experience in video games. The demographics are about the same, with maybe the ratio of women you'd see at an indie games event, so higher than the industry but not as much as men. But there is an unspoken understanding of non-judgment that I see in the kink community in SF that makes it easier for people to bend outside of gender norms for the most part. If anything, a lot of baggage around heteronormativity and monogamy is left behind, but technocentrism and the centering of hegemonic masculinity's relationship with sex still exists. An interesting site of reference if you want to see the dynamics where fluid sexuality is a thing and how men, and sometimes others, relate to each other in a context they don't really get to outside of these situations. So I wanted to share with you all my thoughts on some of the presentations and how they relate to our realm of play.
Link
---
Arse Elektronika 2014 auf Boing Boing
Cory Doctorow hat über die Arse Elektronika 2014 geschrieben!
The theme this year is "trans*.*" and the event features "Talks, machines, games, workshops and performances;" runs from Oct 2-5 at San Francisco's Chez Poulet (3359 Cesar Chavez St).

Trans is a Latin noun or prefix, meaning "across", "beyond" or "on the opposite side". What does that mean for sex and technology?

Transitions, translations, transgressions, transistors & transducers, transactions, transmission (specifically sexually transmitted infections), transdermal?
Kurzkommentar: Eröffnungsgala ist im Chez Poulet, die anderen Events sind im "Center for Sex and Culture" und in der "Noisebridge" (siehe Ablaufplan).
---
dvd-forum.at: "Nazis, Geheimdienst und Raubkopierer" - Johannes Grenzfurthner
Ein Mann isst viel mehr, als er wieder ausscheidet. Ein Doktor will dem Ganzen mit einem Endoskop auf die Spur gehen und entdeckt ... etwas, mit dem sicher niemand gerechnet hat.

So sieht der Trailer zum diesjährigen /slash Filmfestival aus - eine ungewöhnliche Idee mit unterhaltsamer Umsetzung. Wir haben uns mit Johannes Grenzfurthner von monochrom getroffen, der diesen Trailer geschaffen hat.

Außerdem plaudern wir mit ihm über seinen neuen Film "Die Gstettensaga - The Rise of Echsenfriedl", der heuer ebenfalls auf dem /slash Filmfestival gezeigt wird.
Link
---
"Das Schockmoment ist nur noch Selbstmarketing": Johannes Grenzfurthner von monochrom in der 'Jungle World'
"Das Schockmoment ist nur noch Selbstmarketing"

Gespräch mit Johannes Grenzfurthner von der internationalen Gruppe monochrom, die Technologie, Kunst und die Kritik der spektakulären Warengesellschaft zu vereinen sucht.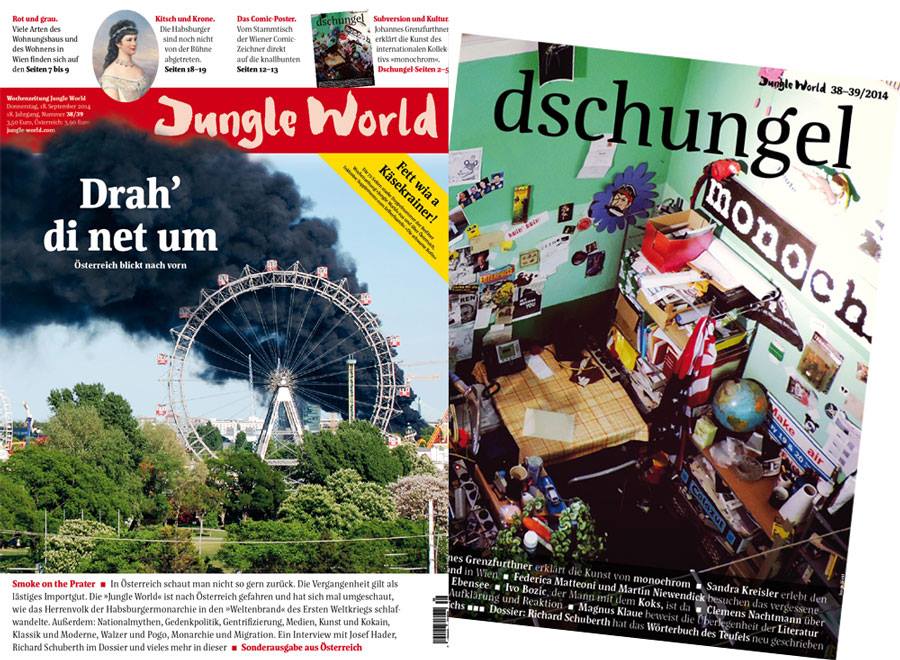 Link
---
[Archiv]
---
---
---
---
---
---
---
---
---
---
---
---
---
---
---
---
---
---
.
.
.

monochrom *1993. ursprünglich zeitschrift. lebt z. zt. als haufen bzw. neue unübersichtlichkeit im museumsquartier wien, bamberg und unter www.monochrom.at. arbeitet unter anderem als künstler/innen/gruppe, linksextremistischer partyservice, info-point, archiv, sloterdijk ii, liveband, gruppentherapie, computerspiel und als konkursmasse etc. monochrom besteht aus johannes grenzfurthner, evelyn fuerlinger, franky ablinger, harald homolka list, frank apunkt schneider, daniel fabry, gnther friesinger, anika kronberger, roland gratzer sowie gott und der welt. immerhin!
[mehr]

monochrom buchen:
[europa]
[usa]
monochrome infos:
[projekte / dokumentation]
[termine / chronologie]
[mono print / jahrbuch]
[mailing list]
[blog / english]
externe monochrom-Links:
[monochrom wikipedia]
[monochrom flickr]
[monochrom blip.tv]
[monochrom youtube]
[monochrom facebook]
[monochrom itunes]
[monochrom twitter]
[monochrom soup]
[monochrom imdb (de) ]
[monochrom imdb (us) ]
[monochrom vimeo]
[monochrom twitter]
[monochrom foursquare]
[monochrom myspace]
[monochrom amazon]
[monochrom abebooks]
[monochrom vine]

Kontakt:
[office at monochrom.at]

---
---
---