---
"Traceroute": Ethnocineca Film Festival 2016 Official Selection

"Traceroute" has been selected to screen at Ethnocineca (International Documentary Film Festival) 2016.
The festival will be held in Vienna, Austria, May 2016.
---
"Traceroute": Austrian Film Festival 2016 Official Selection

"Traceroute" has been selected to screen at Austrian Film Festival 2016.
The festival will be held in Vienna, Austria, June 2016.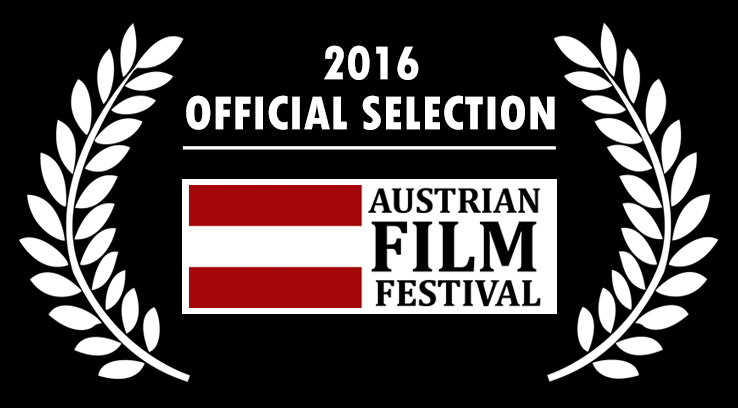 ---
Tycho! - The Musical

It's official. monochrom's next fetature film project is: "Tycho!" - a biopic musical about the life and times of Tycho Brahe.

Directed by Johannes Grenzfurthner.
Written by Johannes Grenzfurthner, Harald Homolka-List and Roland Gratzer.
Produced together with Traum & Wahnsinn and Reisenbauer Film.

---
Boing Boing features "Die Gstettensaga"

Boing Boing features "Die Gstettensaga": our science fiction movie about the Google Wars.
We recently put the entire film online!

---
"Die Gstettensaga: The Rise of Echsenfriedl" is online! Merry Christmas!

A little feature-length Christmas present from monochrom and Traum & Wahnsinn.
"Die Gstettensaga: The Rise of Echsenfriedl" is finally online on Vimeo!
Enjoy!
"5 stars! Grenzfurthner's outspoken, swiftly flying little flick is the must-see indie of 2014, as far as I'm concerned. Everyone, be they intellectuals, political-types, or simply those that love great blackly comic, sensual horror, will fall madly in love with 'Die Gstettensaga: The Rise of Echsenfriedl'. See it, as soon as possible, and I promise you'll never be bored at the movies again."
(Amy R. Handler, Film Threat)
"4 stars! It's rare to hear a movie audience burst out with such delightful laughter. A brilliant creation that redefines the term 'horror.'"
(Bianca Hofbauer, Press Play)
"The best kind of low-budget filmmaking... it is like watching an absurdist play by Beckett, if Beckett decided to work on the Mad Max franchise."
(Jason Scott, Textfiles)
"Setting the film in the future forces hackers to confront a choice: Will we let ourselves and our ingenuity be recuperated by all-consuming market forces? Or will we come together - as is our potential - as the class that ends capitalism's conquest to secure all means of production?"
(Ishan Raval, 2600 Magazine)
"I'm overenthusiastic about Gstettensaga - because it distracts the Hollywood canon, because it is such a genre bender, a satiric H bomb, going for the unexpected dialectical turns of current history."
(Stefan Tiron)
"A pure nerdy underground gem between Monthy Python and the Frêres Denis."
(France Culture, Politique de l'algorithme)
"A mad post-collapse satire of information culture and tech fetishism, in a weird sort of melding of Stalker, Network, and The Bed-Sitting Room."
(Richard Kadrey)
"The old world has been reduced to ashes by the earlier beacons of hope (China stands for Maoism and Google for alternative culture). All that remains are stretches of land governed by idiocy and dialects. As Marxists, the people from Monochrom know that only the revolution can free us from capitalism. And yet the revolution is no more alive than unicorns are."
(Sebastian Vetter)
"Forces us to think deeper about the fact that much of today's romanticized revolutions often go eerily hand in hand with the development of digital capitalism. Few films today, if any, manage to do such a feat."
(Bonni Rambatan)
"Hackploitation art house... reimagining the makerspace as grindhouse ... the Gstettensaga's fascinating cinematic pastiche is more than just a firework of rhizomatic intertextuality, a symptom of the depthlessness of postmodern aesthetics or excessive enthusiasm for experimentation in the field of form."
(Stefan Lutschinger, Furtherfield)
---
Boing Boing recommends Traceroute trailer

Boing Boing recommends to watch Traceroute's trailer!
---
Traceroute: Trailer premiered at WCSFP in Vienna

Hooray!
Traceroute's trailer premiered at the World Congress of Science and Factual Producers 2015 in Vienna.
---
monochrom's Johannes Grenzfurthner with Amanda Palmer at Blue Bird Festival 2013

Don't give Johannes Grenzfurthner​ a mic.
He will talk about masturbating and crowd dynamics.

(Panel discussion with Amanda Palmer at Blue Bird Festival 2013.)
---
Traceroute: Movie completed and submitted to first batch of film festivals

monochrom and Andreas Reisenbauer Film & Multimediaproduktion present Traceroute.

A Personal Journey Into The Uncharted Depths Of Nerd Culture, A Realm Full Of Dangers, Creatures And More Or Less Precarious Working Conditions...

A film by Johannes Grenzfurthner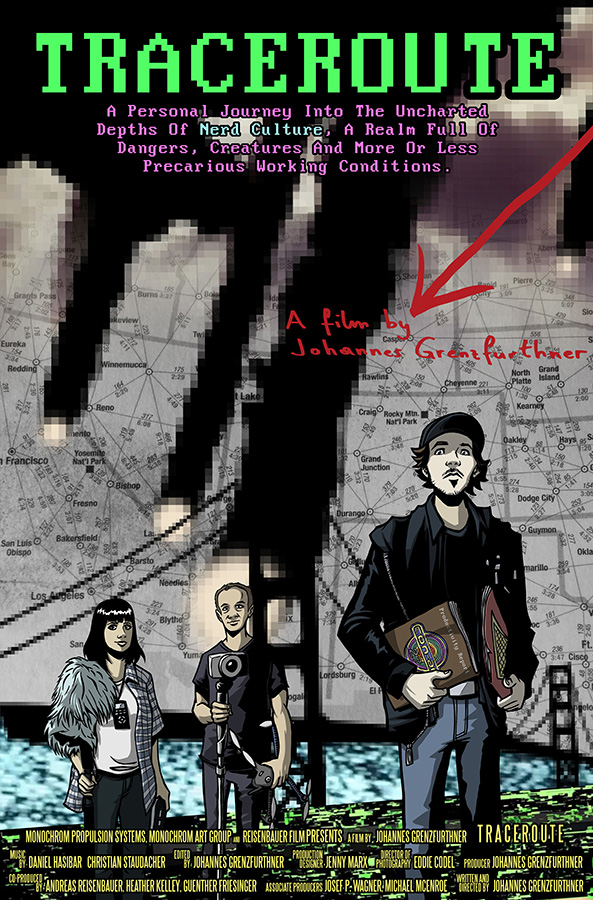 Artist and life-long nerd Johannes Grenzfurthner is taking us on a personal road trip from the West Coast to the East Coast of the USA, to introduce us to places and people that shaped and inspired his art and politics. Traceroute wants to chase and question the ghosts of nerddom's past, present and future. An exhilarating tour de farce into the guts of trauma, obsession and cognitive capitalism.

Link (web)
Link (FB)
---
Bonni Rambatan hosts a conversation with monochrom's Johannes Grenzfurthner

Join Bonni Rambatan as he hosts a conversation with artist Johannes Grenzfurthner of monochrom on creating subversive artworks in a time where everyone already expects you to be subversive.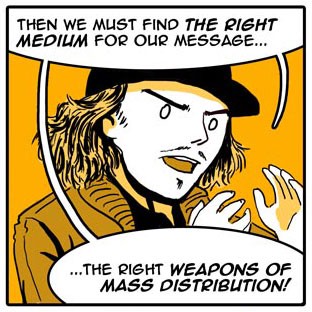 ---
monochrom's Johannes Grenzfurthner part of "Behind the Minds of Great Storytellers: A Conversation in Audio and Comics"

Bonni Rambatan, the creator of "Behind the Minds of Great Storytellers" writes:
I have always loved talking to people who create stories -- those who study human interaction so deeply as to develop a strong sense of empathy for the weak. These are artists, writers, journalists, game designers, but also researchers publishing their findings, or fans writing their next piece of fic.
For lack of a better term, I call these people "storytellers". Or, if you'd prefer, narrative designers -- not in the game design sense, but in a much broader sense of helping us all shape the narratives we tell ourselves about ourselves.
Diverse as they may be storytellers are bound by one thread: A realization that meaning is malleable -- a constructed, often contested process -- followed by a curiosity of how these processes take place, and what we can do about it to make sure it doesn't go sideways.
So I decided to start a podcast...

"Narrative Design" is what I have decided to call it. It combines the various strengths and passions of mine -- writing, speaking, having critical discussions with other intellectuals --  to generate a thread of critical discussions on culture, art, journalism, and all the various ways we make these meanings. Also? Each week, I'm going to summarize our conversation in comics. It'll be fun.

It will air starting next week [with Johannes Grenzfurthner of monochrom].


---
Real oldschool: monochrom in ANSI

History! We found an old monochrom ANSI logo in the depths of Rainer Fuegenstein's archives. It was our first monochrom message board and info site on the Stock City BBS --- pre-WWW!

---
Arse Elektronika 2015: Dates!

Finally we have dates!
October 2-4, 2015 at the the Center for Sex and Culture in San Francisco!
Cheers!
---
Pittsburgh CityPaper recommends Gstettensaga

PGH CityPaper has our film "Die Gstettensaga" as one of their recommendations of the week!
Underground accolades accompany Die Gstettensaga: The Rise of Echsenfriedl, a 2014 indie horror flick from Austria getting its local premiere. The darkly comic film is set in the aftermath of apocalyptic warfare between superpowers China and ... Google, as a journalist and a technician traverse the hinterlands to find a legendary character. The festival favorite won Best Narrative Feature at Colorado's Maker Film Festival, and critic Cory Doctorow calls writer-director Johannes Grenzfurthner "a brilliant lunatic of surpassing and delightful weirdness." Meet Grenzfurthner at the Q&A after tonight's free, VIA-sponsored screening at Melwood Screening Room. BO 7:30 p.m. 477 Melwood Ave., Oakland. Free (18 and over)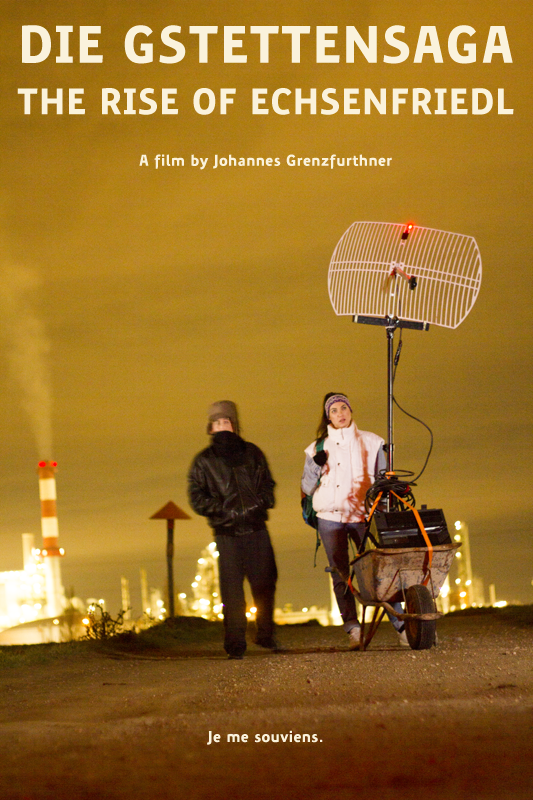 Link
---
Boing Boing recommends "Zardoz is pleased" (Zardoz Vs. ET)

Cory Doctorow of Boing Boing recommends "Zardoz is pleased"!

Hi-resolution reproduction of original oil painting from 2015.

Created by Johannes Grenzfurthner (of monochrom) and Cha
Johannes Grenzfurthner: http://www.grenzfurthner.com
Cha (contact): yan AT monochrom.at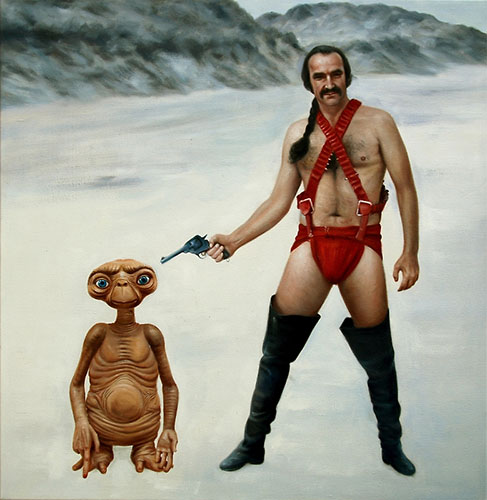 Link
---
[Archive]
---