US Americans (means: an inhabitant or citizen of the United States of America, as opposed to others who might be called Americans) get a very special Kickstarter offer.
Backstory:
The year 2003.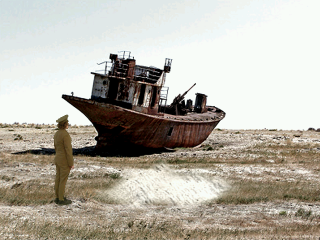 Engineer Zakhar Zajaczek — that baboon! — miscalculated the depth of a test drilling and Soviet Unterzoegersdorf's only lake drained off. Entirely. We have to commemorate!
How?
a) Donate money, how much ever you like!
b) Dress up in Soviet naval attire!
c) Visit a Red Lobster restaurant!
d) Order food, complain about it, let someone take a picture or video of it!
e) Receive a very special gift!