Tag Archives:
jeff ricketts
Bolsheviks! We want to keep you updated about the audacious proceedings on Sierra Zulu's casting front!
Today we are excited being able to introduce our first actors: Jeff Ricketts and Joi Ito!
Jeff Ricketts will reprise his role as General Huub Van Hulzen (UN Strategic Command Center for Central Europe) — and Joi Ito will play a small, but very honorable part.
 Jeff Ricketts?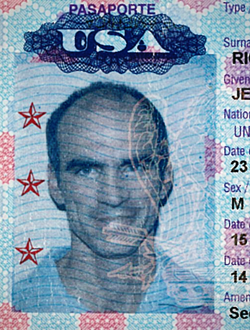 Jeff is an American League-trained theater, film and television actor. He has performed in over 100 plays in New York, regional theater, Shakespeare Festivals and international theater. While in New York, he played the title role in Richard Schechner's critically acclaimed production of FaustGastronome. Dr. Faustus, in this production, was an alchemist-turned-master chef and the show performed in New York, London, and Glasgow.
In Hollywood, Jeff has appeared in many dramatic and comedic television series' including CSI, Drew Carey, NYPD Blue, 24, Star Trek Enterprise, Charmed and he did Joss Whedon's hat trick having guest-starred on all three of his shows: Buffy, Angel, and Firefly.
In 2011 Jeff has played the Captain of the International Space Station in monochrom's ISS. This improvisational sitcom was filmed before live audiences in Vienna and Berlin.
Jeff's films include Holes, Clockstoppers and he recently wrapped shooting The Boundary Man starring Klaus Maria Brandauer.
Joi Ito?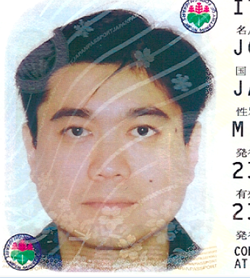 Joi is an influential thinker, speaker, and seed investor driving the international development of the Internet. He was selected as a "Global Leader for Tomorrow" by the World Economic Forum; as one of the 25 Most Influential People on the Web by BusinessWeek; as a member of the "Cyber-Elite" by Time magazine; as a "Leader of the Pack" by Newsweek, and as a member of "The Next Establishment" by Vanity Fair.
By the early 1990s, Joi had already realized the power and potential of the Internet, and in 1994, at the age of 28, he founded one of the first web development companies in Japan, Eccosys, which eventually became Digital Garage, now one of the most actively traded public Japanese Internet companies; he also helped establish, and became CEO of, the first commercial Internet service provider in Japan. He helped to found Infoseek Japan–the first commercial search engine in Japan–and served as its chairman. Subsequently, Joi shifted his focus to early-stage venture investing and was an early investor in over 40 companies including Flickr, Six Apart, Last.fm, Kongregate, Kickstarter, and Twitter. He continues to invest in start-up companies through his venture fund, Neoteny Labs, which focuses on Southeast Asia and the Middle East.
In addition to private-sector work, Joi has been part of a wide range of governmental, arts, and non-profit organizations, and has participated in dozens of central and local government study groups, committees, and advisory boards.
Joi has served on numerous non-profit boards involving computing and the Internet, including the Internet Corporation for Assigned Names and Numbers (ICANN); the Open Source Initiative (OSI); Computer Scientists for Social Responsibility (CPSR); and the Internet Association of Japan; the Mozilla Foundation; WITNESS; Startl; and Global Voices, a network of bloggers focusing on free speech and promoting the less-heard voices around the world. For the past 10 years he has served as a juror for Prix Ars Electronica.
In 2003, Joi was invited to join the board of Creative Commons, and in 2011 he was announced head of the MIT Media Lab.