Es ist soweit! Besorg dir deine Tickets für die Partypremiere von GLOSSARY OF BROKEN DREAMS und das 25 Jahre monochrom Festl!

Ab 20:15 Uhr | Einlass – DJ Drehli Robnik.
Ab 21:00 | Filmscreening und Q&A.
Danach (bis in die Morgenstunden) 25 Jahre monochrom Party mit DJs Sebastian Brauneis und Chez Del.

Die Kunst/Theorie/Bastelneigungsgruppe monochrom wird 25 Jahre alt. Na prack! Das "Profil" nennt monochrom "legendär" und spricht von den "famos formlosen Spezialisten". Die Bande, so sagt der Radiosender FM4, seziere mit Wonne Gott und die Welt, speziell (Sub)kulturen und ihre schrulligen Vorlieben. Und sie würfen gerne Perlen vor die Säue und Säue vor die Perlen (Zitat vom ollen Dusini vom "Falter"). Wir nehmen dies zum Anlass das neue, von monochrom produzierte (polit-film-)nerdige Machwerk, zur Party-Premiere zu bringen.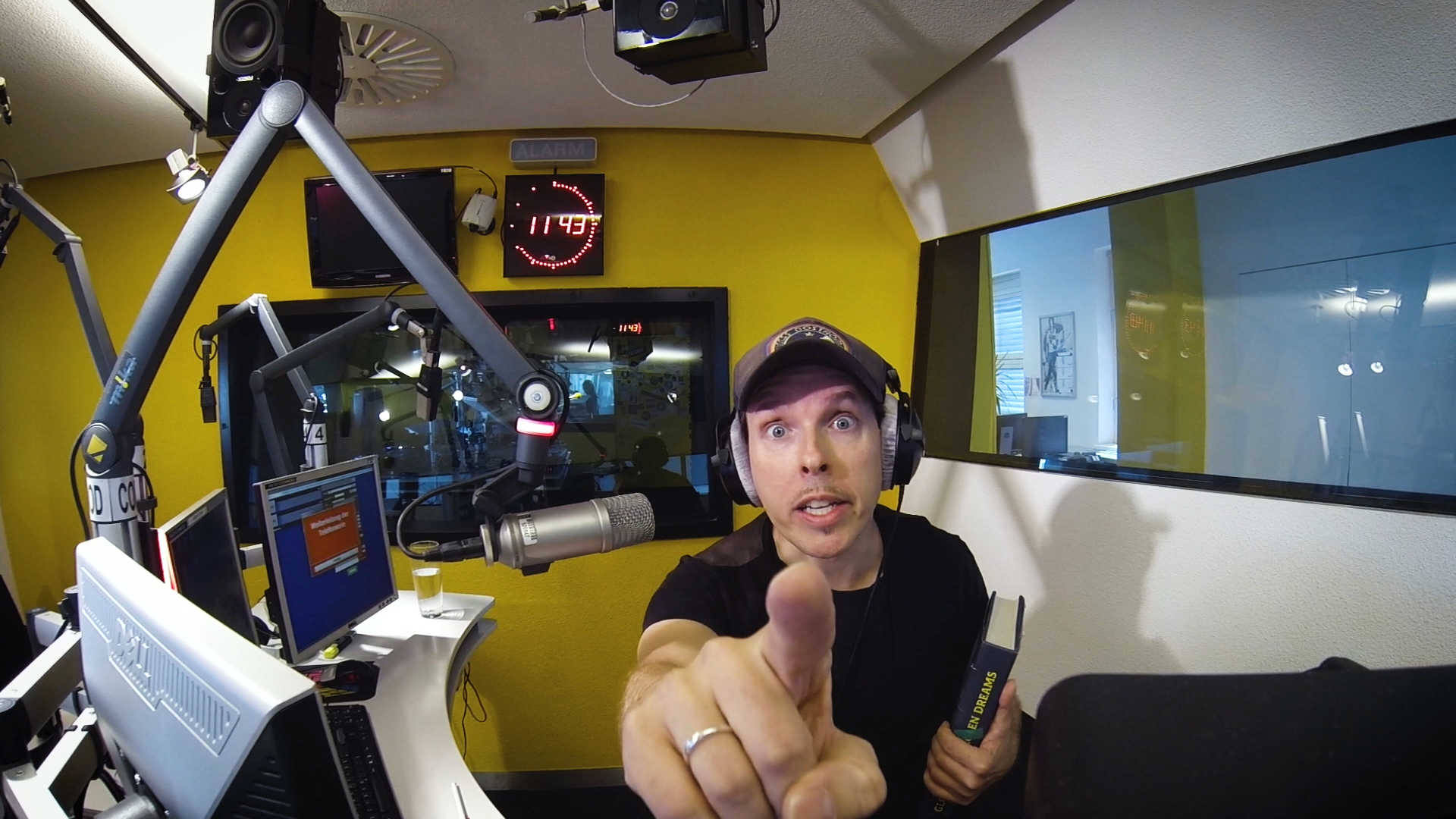 Puppets! Pixels! Anime! Live action! Stock footage!

Lumpennerd Johannes Grenzfurthner gives an ideotaining cinematic revue about important political concepts. Everyone is talking about freedom! Privacy! Identity! Resistance! The Market! The Left! But, yikes, Johannes can't tolerate ignorant and topically abusive comments on the "Internet" anymore! Supported by writer Ishan Raval, in this film, Johannes explains, re-evaluates, and sometimes sacrifices political golden calves of discourse.

Not to be used with false consciousness or silicone-based lubricant.

Featuring: Amber Benson, Max Grodénchik, Jeff Ricketts, Jason Scott, Stefanie Sargnagel, Gerald Votava, Robert Stachel, Stuart Freeman, Katharina Stemberger, Conny Lee, Jolyne Schlien Schürmann, Hannes Duscher, Roland Gratzer, Alexander E. Fennon, Michael J. Epstein, Michael Smulik, Kudra Owens, Martin Auer, David Dempsey, Anna Behne… and many others.

With artworks and animations by Bonni Rambatan, Matt J. Frith, James Brothwell, Clemens Kindermann, Stevyn Prothero, Steve Reeder… and many more.

Produced and edited by Johannes Grenzfurthner; co-produced by Günther Friesinger.

Written by Johannes Grenzfurthner and his intellectual sparring partner Ishan Raval.

Sound design by Daniel Hasibar.

Music by Michael Donaldson, Inti-Illimani, wobblersound, Kasson Crooker, Duscher&Gratzer, Christoph Burstup Weiss… and many more.
22. März 2018, 20 Uhr! In Wiens wunderbarem Gartenbaukino!