Huck Magazine bringt einen Artikel von Jack Richardson über unseren Six Feet Under Club!
The Six Feet Under Club: an art project burying kinky couples alive
"It might get icky"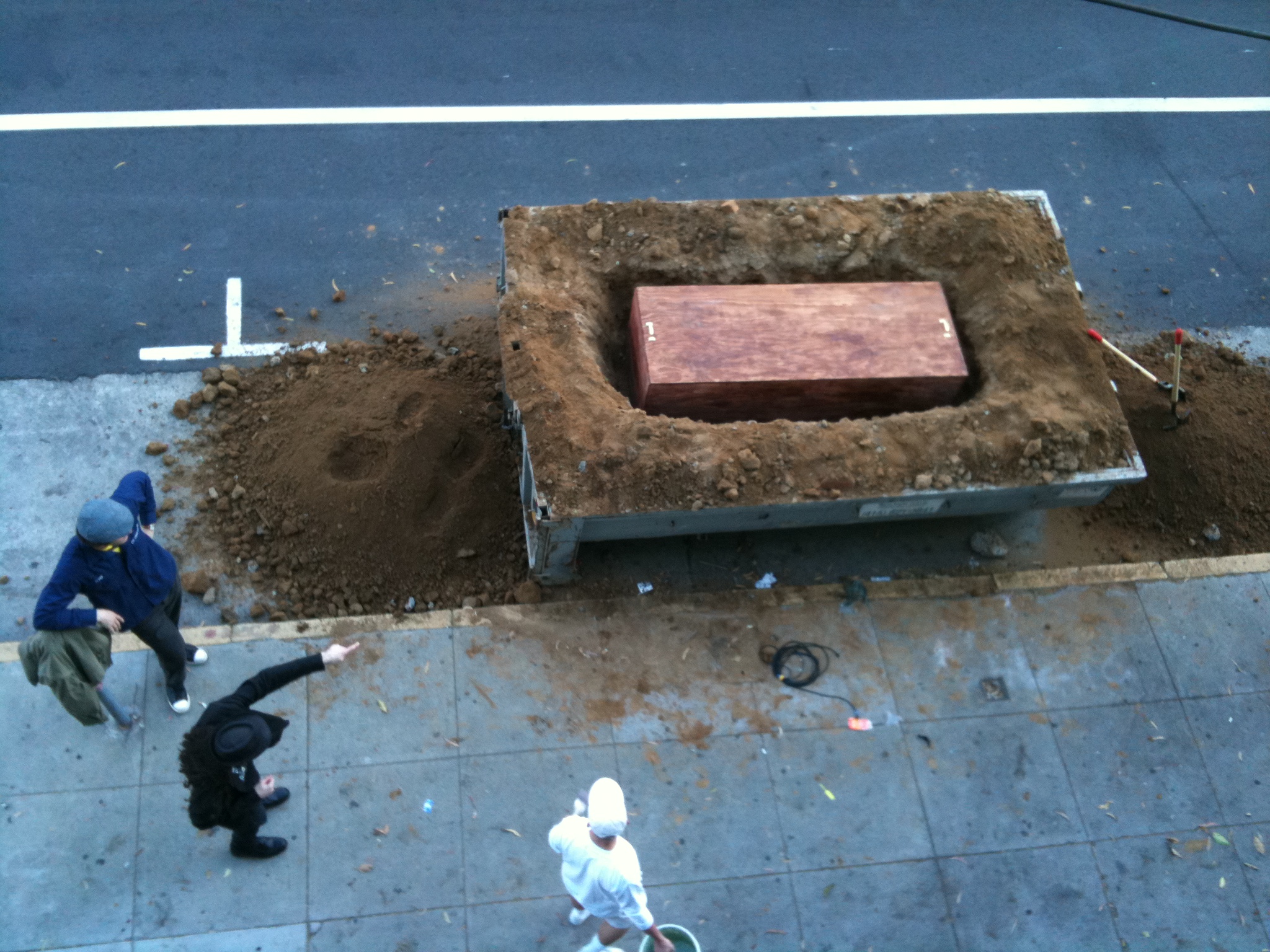 Austrian art collective monochrom offers a unique opportunity for participants to experience the warping of public and private space: having sex in a coffin while strangers watch you via webcam.

You can hear the whirring of a drill as the last cracks of light are stifled. There's a pause, followed by the scratchy sound of dirt spilling above the wooden board just inches from your face. Then silence.

You would be forgiven for imagining this to be a scene from a horror film. But the man standing above your coffin, shovel in hand, is Johannes Grenzfurthner – founder of the Austrian art collective monochrom, to whom you have signed away full consent.

This is the Six Feet Under Club: an art installation where couples volunteer to be buried in a casket beneath the ground… along with a webcam that projects the scene for onlookers in unflattering night-vision. The intention is to keep the intimacy of a sexual moment intact while moving it from the private to the public.